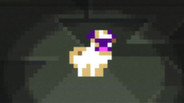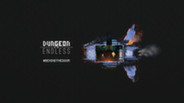 Dungeon of the Endless is a Rogue-Like Dungeon-Defense game, in which the player and their team of heroes must protect the generator of their crashed ship while exploring an ever-expanding dungeon, all while facing waves of monsters and special events as they try to find their way out... so what could go wrong... open the door!
Release Date: Dec 11, 2013
Watch all 3 trailers
Early Access Game
Get instant access and start playing; get involved with this game as it develops.
Note: This Early Access game may or may not change significantly over the course of development. If you are not excited to play this game in its current state, then you may want to wait until the game progresses further in development. Learn more
What the developers have to say:
Why Early Access?
"Amplitude Studios thanks to the GAMES2GETHER platform wants to propose a brand new way for players around the world to participate in the creation of a video game! Early Access is just one mean, but a significant one, on how we want to interact with the community to make our games the best they can get. Let's create GAMES2GETHER!"
How long will this game be in Early Access?
"If everything goes well, the final release of the game should happen in Fall 2014."
How is the full version planned to differ from the Early Access version?
"What can you expect from this Beta? A lot of fun! The game includes all single player gameplay features and it looks, plays and feels like a final game.
In addition to a final polishing and balancing round, we are still working on a couple of additional elements until the release of the game such as:
a beta version of the awaited 4 player coop mode

a visual log that the player will be able to complete game after game, revealing more on each hero

a tactical map giving you a global view of the dungeon floor

more interaction between heroes

Steam achievements and trading cards

a better tutorial

2 final floors with a brand new environment

2 heroes, one from the G2G votes (Mizi Curtiz) and one for the Endless Legend Founder Pack (Kreyang)

3 spaceships including the one for the Founder Pack (The Library) and the one for the Endless Legend Founder Pack (The Refreezerator)

and other little surprises!
"
What is the current state of the Early Access version?
"The game has now hit Beta stage, we are getting closer to the final release of the game."
Will the game be priced differently during and after Early Access?
"During the Beta stage, the game can be acquired with a 10% discount to thank people for jumping into this adventure early on."
How are you planning on involving the Community in your development process?
"Acquiring Dungeon of the Endless in "Early Access" will help us make the game the best it can get. Come and discuss with the dev team the upcoming art and game design elements via our GAMES2GETHER platform! If you want to support even more the development of the game, go for the Founder Pack! The more supporters we have during the Early Access, the better we'll be able to make the game for release! ...so what could go wrong... open the door!"
Read more
Buy Dungeon of the Endless - Pixel Pack
Buy Dungeon of the Endless - Founder Pack
Buy Dungeon of the Endless - Pixel to Founder Upgrade
August 6


Hey everyone,


We wanted to share with you the latest progress report with the development of Dungeon of the Endless. Indeed, we have been super proud to reach the Beta recently and would like to reassure some of you, longing for the next update!

We have been rather quiet for mainly two simple reasons: some of us have been away or will be soon going on holiday, but also to show and talk about our games at Gamescom (Germany) and Unite (USA). This requires a lot of organisation on our side and we're just working really hard to get a game build ready (it's always nice to show a new version of the game at an event!). Secondly, as you all know, we've recently reached the Beta and have started the implementation of some heavy features:


Co-op multiplayer mode: after several gameplay iterations, we're starting to have something that is quite enjoyable! We're currently fixing several bugs before we can release it in a public update. We still have several improvements we'd like to implement as well but yeah, we're getting there

Tactical map: AT LAST. And it's working too, but we're still working on the visuals

Improved Crystal phase: we're testing several changes with the VIPs

A score journal: work in progress

Several improvements: we've implemented several small improvements requested by the community (but we'll let you know in due time!)

The remaining promised game content: we're not going to shed a tear, but we've added the last heroes and environment for the release

Balancing: singleplayer and multiplayer, but also spaceship wise (we should be working on that in the long run, until the release)
Tl;dr: there's still a lot to come but you'll have to wait a little before you can try out the new additions/changes.
Stay tuned however: we might have cool surprises for you. :)
~Amplitude Studios
14 comments
Read more
July 7


Hi everyone,

Are you ready for a new creation competition? In the latest update, we implemented a new game option: spaceships that you can actually unlock! They bring new game modes with special gameplay effects, new starting configuration and visuals for even more diversity and more fun of course.

Today, we want to call on your creativity to create an extraordinary new spaceship for Dungeon of the Endless!

The creation contest will be divided in 2 parts:


The gameplay (rules, stats, etc.)

The packaging (visual, name, description, etc.)
PART 1 - GAMEPLAY
The Brief
In order to propose an interesting variety of challenge for the player, here is a quick reminder of the spaceship in game and a glimpse of the others which are planned for the release [spoiler alert!]. The aim is to find ideas not too similar to the already existing ones:
The Infirmary: no end turn auto heal, more HP, drugs

The Armoury: 4 heroes at start, no free hero, no offence module

The Drill: no production module at start, endless floors

The Library: focus on research / modules, heroes "lethal as canaries"

The Refreezerator: 1 hero in the entire game, but undying… or nearly!
The Entries
There are different properties to define in the gameplay aspect of your spaceship:
Code name: the final name will be given in Part 2

Special gameplay rules: see below

Number of heroes at start (1 to 4)
If it's relevant:
Global statistics modifiers (attack power, health, defence, etc. of heroes / mobs / modules)

Starting modules (and unavailable modules)

Starting items (and unavailable modules)

Starting FIDS and FIS incomes
The special gameplay rules are obviously the most important part of the entry. The idea is to find a way to use the current features and elements already available in the game and rearranged them to create a new way to play it. Try to keep it simple! A good concept can be summarised in one sentence.
IMPORTANT
/!\ Entries need to be posted in this thread: http://forums.amplitude-studios.com/showthread.php?33511-Spaceship-Creation-Contest
We will select 3 of your proposals then organise a GAMES2GETHER vote! You may submit several entries but are limited to three! Also make sure you keep all your entries in one post!
Please note however that Amplitude reserves the right to modify the 3 proposals and will work with the winner to finalise the design and adapt it to development constraints.
Deadline
We will be closing the thread on
July 15th, at midday (Paris time!)
.
Prize
Winners of Part 1 et Part 2 will:
Get their names in the game credits

Win a cool Dungeon of the Endless T-shirt and buttons

Three Steam copies of the Dungeon of the Endless - Founder Pack: so you can play with your friends once the multiplayer is released!
Best of luck to all of you!
~Amplitude Studios
8 comments
Read more
DUNGEON OF THE ENDLESS
About the Game
Dungeon of the Endless is a Rogue-Like Dungeon-Defense game, in which the player and their team of heroes must protect the generator of their crashed ship while exploring an ever-expanding dungeon, all while facing waves of monsters and special events as they try to find their way out... so what could go wrong... open the door!
BACKGROUND STORY
A few hundred condemned criminals were being shipped to the Auriga system on board the prison hulk "Success". While this was presented as a chance to earn back their place in society by working hard for the common good, they understood that in fact they would be slave labour, sent to colonize an unexplored planet. All they knew about Auriga Prime was what the probes told them: it had water, temperate zones, plant life, and plenty of metals in the crust.
In fact, the planet Auriga once hosted a major settlement of the galaxy-travelling ancestors known as the Endless. In addition, the planet was still orbited by a functioning (and well cloaked) defensive system, which sprang eagerly to life upon the arrival of the Success. Within a few minutes, the ship was nothing but a few large chunks of metal falling toward the planet.
Every set of holding cells also functioned as an escape pod, so the ship let itself disintegrate and the surviving prisoners fell bruised but (temporarily) alive and (momentarily) safe to the planet below. Safe, that is, until they realized that they had crashed through some sort of facility of the Endless, down to a sub-basement so deep and ancient it might as well be called a dungeon…
FEATURES... or "How to survive in an Endless dungeon"
Gather A Team.
Form a team of heroes, each with their own strengths (and psychoses)… or die

Equip them, deploy them, and earn powerful abilities… or die

Manage the balance between ex-prison inmates and guards*… or die

Discover the hidden secrets and goals* of the survivors… or die
Build Your Defenses.
Use the Dust you gather to power the rooms… or die

Use scarce resources to help your team survive… or die

Build minor and major modules to hold off waves of monsters… or die

Decode Endless ruins to discover life-saving technologies… or die
Open the Door.
Each door is a danger; prepare yourself and your team for anything… or die

Explore and discover an infinity of levels and layouts… or die

Carry your crystal through waves of monsters to the exit of each level… or die

Fight your way to the surface to discover the truth about Auriga*… or die
*These features, and others that will be discussed with the community via the GAMES2GETHER² platform, are not yet available. This Alpha Version is incomplete and will be replaced by a complete version when the final game is released.
System Requirements
Minimum:


OS: Windows XP / Vista / 7 / 8

Processor: Intel(R) Core(TM)2 CPU 6600 @ 2.40GHz or equivalent

Memory: 1 GB RAM

Graphics: NVIDIA GeForce 8600 GT or equivalent

DirectX: Version 9.0c

Hard Drive: 500 MB available space

Sound Card: DirectX 9 Compatible Audio

Additional Notes: Minimum Resolution: 1280 x 720
© 2014 Amplitude Studios. All rights reserved.
Dungeon of the Endless, GAMES2GETHER, Amplitude Studios and Amplitude Studios logo are trademarks of Amplitude Studios in the U.S. and other countries.
*Amplitude Studios reserves the rights to monitor, suspend or terminate access to the Amplitude Studios forums for any user who does not abide by the guidelines found here.
Helpful customer reviews
Title:
Dungeon of the Endless
Genre:
Adventure
,
Indie
,
Strategy
,
Early Access
Developer:
AMPLITUDE Studios
Publisher:
AMPLITUDE Studios
Release Date:
Dec 11, 2013
Languages:
| | Interface | Full audio | Subtitles |
| --- | --- | --- | --- |
| English | | | |
| French | | | |
| German | | | |