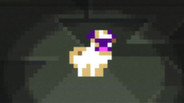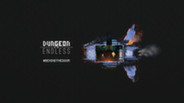 Dungeon of the Endless is a Rogue-Like Dungeon-Defense game, in which the player and their team of heroes must protect the generator of their crashed ship while exploring an ever-expanding dungeon, all while facing waves of monsters and special events as they try to find their way out... so what could go wrong... open the door!
Release Date: Dec 11, 2013
Watch all 3 trailers
Early Access Game
Get instant access and start playing; get involved with this game as it develops.
Note: This Early Access game may or may not change significantly over the course of development. If you are not excited to play this game in its current state, then you may want to wait until the game progresses further in development. Learn more
What the developers have to say:
"Dear Early Access enthusiasts,

Thank you for even considering joining our Alpha Early Access. As you guys may know, Dungeon of the Endless, is our little passion project here at Amplitude Studios that is becoming real thanks to the support of our community. We are so proud to present it to you today, in its very early stage.

What can you expect from that Alpha? A lot of fun with the core game mechanics. You can also expect bugs obviously, although the game is definitely tested, but as we add new content every day, things can't be as stable or polished as the finished product.

What will you miss from the final game? In this Alpha version, many features are not available yet: the complete list of levels (you only get the first 6 levels out of 12) and their different environments including the final ending sequence, the complete list of monsters, the complete list of heroes including their abilities and objectives, a multiplayer co-op mode, online persistency and unlockables, as well as the final balancing of the game.

We want this Early Access to help us strengthen the core game loop, and work with you guys on all the content that we add through the GAMES2GETHER platform.

So if, as we do, you want DotE to become your dream dungeon survival game, come and join us in its conception. If you want a finished product, stable and with all its content done, then please wait for the final game, it should happen sometime in 2014.

- Amplitude Dev Team" Read more
Buy Dungeon of the Endless - Pixel Pack
Buy Dungeon of the Endless - Founder Pack
Buy Dungeon of the Endless - Pixel to Founder Upgrade
July 7th, 2014


Hi everyone,

Are you ready for a new creation competition? In the latest update, we implemented a new game option: spaceships that you can actually unlock! They bring new game modes with special gameplay effects, new starting configuration and visuals for even more diversity and more fun of course.

Today, we want to call on your creativity to create an extraordinary new spaceship for Dungeon of the Endless!

The creation contest will be divided in 2 parts:


The gameplay (rules, stats, etc.)

The packaging (visual, name, description, etc.)
PART 1 - GAMEPLAY
The Brief
In order to propose an interesting variety of challenge for the player, here is a quick reminder of the spaceship in game and a glimpse of the others which are planned for the release [spoiler alert!]. The aim is to find ideas not too similar to the already existing ones:
The Infirmary: no end turn auto heal, more HP, drugs

The Armoury: 4 heroes at start, no free hero, no offence module

The Drill: no production module at start, endless floors

The Library: focus on research / modules, heroes "lethal as canaries"

The Refreezerator: 1 hero in the entire game, but undying… or nearly!
The Entries
There are different properties to define in the gameplay aspect of your spaceship:
Code name: the final name will be given in Part 2

Special gameplay rules: see below

Number of heroes at start (1 to 4)
If it's relevant:
Global statistics modifiers (attack power, health, defence, etc. of heroes / mobs / modules)

Starting modules (and unavailable modules)

Starting items (and unavailable modules)

Starting FIDS and FIS incomes
The special gameplay rules are obviously the most important part of the entry. The idea is to find a way to use the current features and elements already available in the game and rearranged them to create a new way to play it. Try to keep it simple! A good concept can be summarised in one sentence.
IMPORTANT
/!\ Entries need to be posted in this thread: http://forums.amplitude-studios.com/showthread.php?33511-Spaceship-Creation-Contest
We will select 3 of your proposals then organise a GAMES2GETHER vote! You may submit several entries but are limited to three! Also make sure you keep all your entries in one post!
Please note however that Amplitude reserves the right to modify the 3 proposals and will work with the winner to finalise the design and adapt it to development constraints.
Deadline
We will be closing the thread on
July 15th, at midday (Paris time!)
.
Prize
Winners of Part 1 et Part 2 will:
Get their names in the game credits

Win a cool Dungeon of the Endless T-shirt and buttons

Three Steam copies of the Dungeon of the Endless - Founder Pack: so you can play with your friends once the multiplayer is released!
Best of luck to all of you!
~Amplitude Studios
5 comments
Read more
June 24th, 2014
[0.8.7] Patch Notes
Bug fix
Random hero selection is now properly displayed

Notifications are no longer displayed on top of transition screens

Players can now unequip an item without this one disappearing

The instant power given by the "Emergency Generator" module is now ignored if the room is already powered by the Auto Power event

Stele is now immune to zone damage

"Fast but Weak mobs" stele event no longer stops mobs when they stack

Saves, merchants, dust (initial / loot) and items are now functional in the endless mode with the Drill pod

Armoury floors no longer spawn free heroes

Fixed some sprites glitches
Balance
Reduced basic FIS incomes

Increased cost of Emergency Generator (now incremental)

Increased cost of FIS modules

Reduced Wit of Mechanical Pal

Tweaked cost and spawn value of items

Reduced Pilfer effect

Reduced power of flying Necro mob

Increased classic item spawn in the Infirmary Pod

Increased difficulty in Easy and Too Easy mode (power of mobs)
Please keep in mind that your previous game save will not be compatible with this new version.
~Amplitude Studios
0 comments
Read more
BE A GAME CHANGER!
Acquiring Dungeon of the Endless in "Early Access" will help us make the game the best it can get. Come and discuss with the dev team the upcoming art and game design elements via our GAMES2GETHER platform! If you want to support even more the development of the game, go for the Founder Pack! The more supporters we have during the Early Access, the better we'll be able to make the game for release! ...so what could go wrong... open the door!


About the Game
Dungeon of the Endless is a Rogue-Like Dungeon-Defense game, in which the player and their team of heroes must protect the generator of their crashed ship while exploring an ever-expanding dungeon, all while facing waves of monsters and special events as they try to find their way out... so what could go wrong... open the door!
BACKGROUND STORY
A few hundred condemned criminals were being shipped to the Auriga system on board the prison hulk "Success". While this was presented as a chance to earn back their place in society by working hard for the common good, they understood that in fact they would be slave labour, sent to colonize an unexplored planet. All they knew about Auriga Prime was what the probes told them: it had water, temperate zones, plant life, and plenty of metals in the crust.
In fact, the planet Auriga once hosted a major settlement of the galaxy-travelling ancestors known as the Endless. In addition, the planet was still orbited by a functioning (and well cloaked) defensive system, which sprang eagerly to life upon the arrival of the Success. Within a few minutes, the ship was nothing but a few large chunks of metal falling toward the planet.
Every set of holding cells also functioned as an escape pod, so the ship let itself disintegrate and the surviving prisoners fell bruised but (temporarily) alive and (momentarily) safe to the planet below. Safe, that is, until they realized that they had crashed through some sort of facility of the Endless, down to a sub-basement so deep and ancient it might as well be called a dungeon…
FEATURES... or "How to survive in an Endless dungeon"
Gather A Team.
Form a team of heroes, each with their own strengths (and psychoses)… or die

Equip them, deploy them, and earn powerful abilities… or die

Manage the balance between ex-prison inmates and guards*… or die

Discover the hidden secrets and goals* of the survivors… or die
Build Your Defenses.
Use the Dust you gather to power the rooms… or die

Use scarce resources to help your team survive… or die

Build minor and major modules to hold off waves of monsters… or die

Decode Endless ruins to discover life-saving technologies… or die
Open the Door.
Each door is a danger; prepare yourself and your team for anything… or die

Explore and discover an infinity of levels and layouts… or die

Carry your crystal through waves of monsters to the exit of each level… or die

Fight your way to the surface to discover the truth about Auriga*… or die
*These features, and others that will be discussed with the community via the GAMES2GETHER² platform, are not yet available. This Alpha Version is incomplete and will be replaced by a complete version when the final game is released.
System Requirements
Minimum:


OS: Windows XP / Vista / 7 / 8

Processor: Intel(R) Core(TM)2 CPU 6600 @ 2.40GHz or equivalent

Memory: 1 GB RAM

Graphics: NVIDIA GeForce 8600 GT or equivalent

DirectX: Version 9.0c

Hard Drive: 500 MB available space

Sound Card: DirectX 9 Compatible Audio

Additional Notes: Minimum Resolution: 1280 x 720
© 2014 Amplitude Studios. All rights reserved.
Dungeon of the Endless, GAMES2GETHER, Amplitude Studios and Amplitude Studios logo are trademarks of Amplitude Studios in the U.S. and other countries.
*Amplitude Studios reserves the rights to monitor, suspend or terminate access to the Amplitude Studios forums for any user who does not abide by the guidelines found here.
Helpful customer reviews
Title:
Dungeon of the Endless
Genre:
Adventure
,
Indie
,
Strategy
,
Early Access
Developer:
AMPLITUDE Studios
Publisher:
AMPLITUDE Studios
Release Date:
Dec 11, 2013
Languages:
| | Interface | Full audio | Subtitles |
| --- | --- | --- | --- |
| English | | | |
| French | | | |
| German | | | |