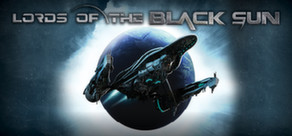 Star Lords is an epic, complex, dense, turn-based 4X PC strategy game, set in deep space. Take command of one race to join the struggle for supremacy in the galaxy. As the leader of your empire you are tasked with exploring the stars, colonizing new worlds, managing your empire and conquering whoever dares to oppose you.
Release Date: Dec 6, 2013
Watch all 2 trailers
Early Access Game
Get instant access and start playing; get involved with this game as it develops.
Learn more about Early Access.
What the developers say:
"With Star Lords we're taking a crack at rejuvenating classic 4X gameplay, by emphasizing features such as diplomacy, spying and conspiracy. Generals can become a decisive factor in your war effort, but don't ignore the homefront, as rebellion may always be around the corner.
We're a new studio filled with a young crew, and are looking forward to your ideas, feedback and enhancements, so that we can make Star Lords all it promises to be - and more !

We opted to go into Early Access, as 4X games are very complex, and your feedback is very important for us to make sure we can create the game you want to play. Meanwhile you will hopefully be helping us track down bugs and stability issues as well. You can aid us by reporting any issues you have with the game, so we encourage you to give your honest feedback, warts-and-all, by completing the in-game questionnaire. Any and all feedback is appreciated, so don't be shy !

Star Lords will remain in Early Access for as long as it takes for us to get the game as good as it can possibly be. It's hard to pinpoint exactly how long this may take, but this could very well be several months.

At the moment, Star Lords already has a very large amount of features implemented and will therefore be very playable right away. It could best be described in the games biz as an 'advanced-alpha' version. There are some features still under development and others are still a work-in-progress.
Some of these elements are playable but please don't expect them to fully function as intended, just yet.

We still think the game in its current state provides an enjoyable experience and this should only get better as time goes by. Some of the main features we plan to add to the game during Early Access include Multiplayer, Domestic Policies, even bigger galaxies, more content overall and we may implement more features later down the road according to your feedback. More about this topic can be found in the Announcement about the Development Roadmap.

During Early Access, as more features are added, the price of Star Lords will rise, leading to the launch price of $ 29.99. So, as a thumbs-up to our early supporters and the help they will provide, we are showing our gratitude by offering the game at a lower price, for now.

Once again, we are creating this game for you, the gamers - we appreciate your help in making this an unforgettable 4X experience, and with your help we might just make that happen."
Read more
April 9th, 2014
Hi everyone !

Here's a brand new build that introduces one major concept but mostly fixes several major bugs, and hopes to improve overall stability.

Here's the changelog:

-New immigration concept: Citizens from other empires can now migrate to your colonies and vice
versa, depending on several factors such as the living conditions, taxes and overall happiness of both your colonies and their native empire.
Immigration plays an important role on diplomacy and espionage and foreign grants for specific planets can be negotiated with other empires to ensure faster population growth.

- Major optimization in several areas of the game, major bug fixes and a tentative fix for the stability issues reported by several players. Some of the bug fixes include monthly payments, and missing generals in the Generals menu.

- Did some balancing on a few areas. For example, units can travel farther each turn and embassy and trade consulates won't have such a big impact on relations as they previously had, making it too easy to get another player to like you and arrange good deals.

- Updated galaxy view icons and symbol graphics for every race in the game.

As always, your feedback is very important for us so if you were one of those affected by these issues please let us know if this build fixed or at least improved the problem for you and if you noticed the framerate improvements.

Thanks !
2 comments
Read more
March 28th, 2014
Hello Space Guv'nors !

We are back with a major new build: Alpha 18 ! This new build should kill off those dreaded stability issues introduced back in Alpha 17, and also adds a bunch of improvements and major new features.

Here's what you can expect:

- A budget adjustment screen is now available. You can now adjust the budget for crime, health and propaganda (if you have the respective domestic policy enabled), as well as research and social welfare. All this makes your economy more easily manageable and adds some more depth when it comes to empire managment.

- Added Social Welfare concept: The larger your population, the more expensive social welfare becomes. This helps balance mass colonization and can also be used as a means to fight poverty, strikes and rebel attacks for instance.

- Fixed stability issues. Due to people having so many different PC configurations we still need to check if everyone is able to play the game normally, so as always your feedback is very important for us.

- Renewed ship design component: We added a lot more depth to the ship design component and greatly improved the UI, with the possibility for instance to add more than one weapon in one ship. This isn't final and there are some placeholder graphics but all this will be addressed in the coming builds.

- We got rid of the double clicking to go the galaxy view, and got rid of the previous zoom limit, making it possible to play the game however you want.

- Balancing: ships move faster and can move further each turn than in the last builds, and taxing is more profitable than ever.

- Added several new random events.

- A new batch of bug fixes.

As always, we are looking forward to your feedback and thanks a lot for all the feedback we got so far. :)

Cheers !
9 comments
Read more
About the Game
Star Lords is an epic, complex, dense, turn-based 4X PC strategy game, set in deep space.
Take command of one race to join the struggle for supremacy in the galaxy. As the leader of your empire you are tasked with exploring the stars, colonizing new worlds, managing your empire and conquering whoever dares to oppose you.
The galaxy is full of secrets and dangers: Discover ancient ruins and artifacts, repel or befriend pirates, promote a general to guide your fleets to victory. Concoct complex plots with your allies or use your intelligence services to uncover weak spots on that threatening empire whose leader has vowed to destroy you.
Make sure to keep your population happy or be prepared to face protests against your rule, or in a worst case scenario, rebel factions within your empire.
Only the mightiest rulers can prevail in the depths of space. Are you up to the task of becoming a Star Lord?
Key features:
8 major races each with their own ship designs, technologies, unique traits and unique abilities, meaning playing with each race is a different challenge and offers new ways to approach the game.

Big, living universe: In addition to the major powers, independent races and pirate clans also claim the galaxy as their residence; their existence can be an annoyance, or a blessing if you can take advantage of them.

Deep economical and political layer: War isn't the only way to weaken your rivals. Diplomacy, inteligence and trade can be one of many powerful tools that, if used properly, can be very effective as well.

Tactical Turn based combat.

Create and customize your own ship designs.

Generals: These unique and powerful units evolve as they battle and if used well can be the difference between defeat and victory.

Randomly generated universe, tech tree and units: You will never play the same game twice.

Empire shattering: Unrest might lead rebels to start a civil war which in turn might lead to the creation of a new, independent empire that might grow to rival your own.

Plotting: Secretly finance a war against your rivals in order to weaken them or prepare a surprise joint war along with your allies in a bid to destroy that frighteningly fast growing empire.

Human-like AI that doesn't cheat and plays by the same rules as human players, while presenting a constant challenge. Or play with your friends in hotseat mode
System Requirements
Minimum:


OS: Windows XP SP3, Vista, 7, 8, 8.1

Processor: Dual Core 2.0 Ghz

Memory: 2 GB RAM

Graphics: 256 MB graphics card

DirectX: Version 9.0c

Hard Drive: 1150 MB available space

Sound Card: Integrated

Additional Notes: There is a known issue with people using ATI cards on Vista so if you are one of those we recommend you skip the game until a fix is found
Recommended:


OS: Windows XP SP3, Vista, 7, 8, 8.1

Processor: Quad Core 2.0 Ghz

Memory: 4 GB RAM

Graphics: 512MB graphics card

DirectX: Version 9.0c

Hard Drive: 1150 MB available space

Sound Card: Integrated
Star Lords © 2013 Arkavi Studios. Developed by Arkavi Studios. Licensed exclusively worldwide to and published by Iceberg Interactive B.V. All brands, product names, and logos are trademarks or registered trademarks of their respective owners. All rights reserved. Made in Europe.
Helpful customer reviews
Title:
Star Lords
Genre:
Early Access
,
Indie
,
Strategy
Developer:
Arkavi Studios
Publisher:
Iceberg Interactive
Release Date:
Dec 6, 2013
Languages:
| | Interface | Full audio | Subtitles |
| --- | --- | --- | --- |
| English | | | |