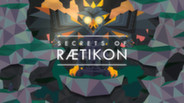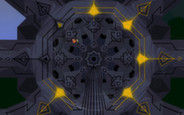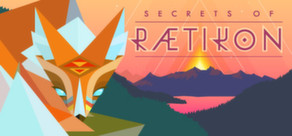 Ruthless bird versus bird action. Wild animals and the artefacts of a mysterious ancient culture. A game full of challenge and discovery – unlike anything you've played before.
Дата виходу: 7 січня 2014
Переглянути усі трейлери (2)
Придбати Secrets of Raetikon
Набори, що містять цю гру
Придбати Secrets of Raetikon Soundtrack Edition
Містить товари (2 шт.): Secrets of Rætikon, Secrets of Rætikon - Soundtrack
11 червня 2014
In the newest update we've made the game much much fairer. Magpies are not that unnerving anymore and the lynx pauses for a second after attacking, opening a window of opportunity to escape. The editor has received a ton of tutorials to ease you into developing your own games with Ginkgo and the game can be played past the ending credits.

This is the best version of Secrets of Raetikon. Enjoy!

Here are all the tweaks:
+ Balanced magpie speed.
+ Removed some magpies.
+ Lynx pauses his attack longer after biting.
+ Balanced health.
+ Game can be continued after credits ended.
+ Fixed bug where shard vanished when dropped into cage door without opening it.
+ Fixed sliver in deep getting pushed into solid ground.
+ Shard can't be dropped while level switch starts fading to black -> prevent confusing situation where shard is lying near level borders and hard to find.
+ Fixed troubles with multiple connected controllers.
+ Added lots of tutorials.
Коментарів: 5
Читати далі
14 квітня 2014
Dear friend,

The coming update to Secrets of Raetikon will be the release version of the game.

Thank you very much for your early support and for joining us on this epic voyage. We would not have been able to finish the game without your support and encouragement. And we will continue working on the game, fixing bugs and adding new content, achievements and mods in the months to come.

With the launch of the game, we will leave Early Access and become a regular Steam title. We are escpecially grateful for your (positive) reviews and actually your bug reports also helped us a lot.

There are tons of new features, including new areas, temples, secrets and a gravity gun in the release build which will be online for you from Thursday. Also, the ending of the game will be revealed then.

If you have not done so, please leave us a nice review – we need all the help we can get to get the word out about the game.

Cheers,
Martin
(for Broken Rules)
Коментарів: 3
Читати далі
Рецензії
"While playing Secrets of Rætikon ..., I was on cloud nine."
Joystiq

"I can't wait to dig into the full game ..."
Destructoid

"Broken Rules have created a title of masterful mystique, beauty, and playfulness ..."
81 – Killscreen

Features of Secrets of Rætikon
Single player campaign

An emergent ecosystem influenced by your actions

A living, breathing world where everything is physical

Many different kinds of animals

An epic story told in Raetic runes

Huge animal kings and ancient contraptions

Achievements and Stats

Play creatively and solve puzzles the way you want

Full game editable via the built-in level editor

Easily share your self-designed levels via Steam Workshop
Про гру
Ruthless bird versus bird action. Wild animals and the artefacts of a mysterious ancient culture. A game full of challenge and discovery – unlike anything you've played before.
Secrets of Raetikon

You find yourself alone in the mountains of the Alps. Discover strange contraptions, wild animals and the mysteries of an ancient culture. Uncover the Secrets of Rætikon in an atmospheric, open-world 2D game in which you fly like a bird and explore an uncharted world.

Secrets of Rætikon is an action-focussed exploration game with an open world. Fly through the savage mountains of the Alps and collect parts of ancient machines. The world is rich in interactivity. Trees, rocks, plants and animals – everything is physics based and can be grabbed and dragged around.

Hostile animals protect their habitats and interact with you as well as each other. Use this ecosystem to your advantage: drag a bird of prey to another predator and they attack each other; grab a robin and feed it to a buzzard – it will attack the poor bird instead of you; defend yourself by wielding spiked plants or by pushing foes into thornbushes.
Steam Workshop integration

Secrets of Rætikon sports a full-featured level editor. You can edit every level that comes with the game or create all new levels. Levels can be shared over Steam Workshop. There is a physics sandbox that allows you to build toys or even new games. This is the same editor we use to build the game itself. It will be continuously developed for as long as we work on the game.
Вимоги до системи (Windows)
Minimum:


OS: Windows XP / Vista / 7 / 8

Processor: 2 GHz

Memory: 1024 MB RAM

Graphics: Intel HD 4000

Hard Drive: 200 MB available space
Вимоги до системи (Mac OS)
Minimum:


OS: 10.6

Processor: 2 GHz

Memory: 1024 MB RAM

Graphics: Intel HD 4000

Hard Drive: 200 MB available space
Вимоги до системи (Linux)
Minimum:


OS: Ubuntu 12.04

Processor: 2 GHz

Memory: 1024 MB RAM

Graphics: Intel HD 4000

Hard Drive: 200 MB available space
Корисні рецензії покупців
Назва:
Secrets of Rætikon
Жанр:
Екшн
,
Пригодницькі ігри
,
Інді
Розробник:
Broken Rules
Видавництво:
Broken Rules
Дата виходу:
7 січня 2014
Мови:
| | Інтерфейс | Озвучення | Субтитри |
| --- | --- | --- | --- |
| англійська | | | |
Нагороди
BAFTA Inside Games Arcade, 2014
SXSW Gamers' Voice Award Nominee, 2014
AMAZE Indie Games Award Shortlist, 2014
GamerCamp Official Selection, 2013
Minecon Indies Selection, 2013