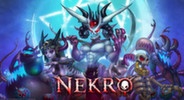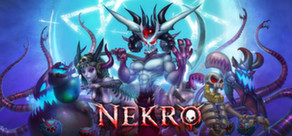 Raise demons and spawn unholy weapons of war as a powerful Necromancer with an insatiable blood lust. Customize your minions to your liking and perfect your ideal "monster loadout." Tear your enemies limb from limb and harvest their corpses to strengthen your dark magics.
Release Date: May 2, 2014
Watch HD video
Early Access Game
Get instant access and start playing; get involved with this game as it develops.
Note: This Early Access game may or may not change significantly over the course of development. If you are not excited to play this game in its current state, then you may want to wait until the game progresses further in development. Learn more
What the developers have to say:
"Nekro is a fully-functional game currently in Beta. We worked very hard to make Nekro a polished and solid experience, however bugs and unfinished features are to be expected. We encourage you to participate in Nekro's open Beta if you are aware that the game is not finished. While the game is feature complete, it is currently lacking end-game content.

Early Access means giving you, the player, a chance to involve yourself in the production of Nekro. Currently, the game has 8 playable levels and lots of room for replayability through different builds and customization. Come join our community and share the experience of developing Nekro with us!

-darkForge Team" Read more
Buy Nekro Collector's Edition
July 26th, 2014
Good afternoon everyone!

We've been holding back our latest update for a few reasons, and are ready to talk about them publicly.

Firstly, we've been taking a break. As a very small team all of us have been working extremely hard for two years now, some of us longer. We needed a bit of a breather but now we're refreshed and ready to keep going. This means more regular content updates!

Secondly, we were figuring out the direction for the remainder of the game. We knew a lot of our plans were going to change once we started to get Early Access feedback for the game. How many levels do we want, what features are important, and what can we put on the cutting board were all questions we were rolling around. We finally have a direction ironed out now that we heard from y'all what things are most important. Here's our list of improvements coming down the line for the next few months.

*Please note, as always, none of these things are final. These plans are subject to change for any reason.*

1) Multiplayer. We recognize this is the weakest aspect of the game. We are going to be working very hard to make the co-op experience feel complete and satisfying. This, however, will not being coming out soon as it will require a huge amount of work. We think it important to work on other features first.

2) Summon Specialization. We love that you can customize your army, but we wanted to extend the depth of this customization. Also, we recognize players can get 'trapped' into builds they don't necessarily enjoy. While we don't want to allow a complete respec of all summons we plan to allow switching of summon dynamics with a new summon specialization system.

What this means is that each summon with come in three flavors, standard (the ones you are using now) and two specialized versions of the standard summon. For example, the Punge will be broken up into a Standard Punge, a Vomit Specialization, and a Armor Specialization. The vomit spec will change the punge to more of a DPS unit, where as the Armor spec will make the punge do less damage, but hold agro much better. In addition to these specs, you will be able to upgrade your units with generic upgrades such as more health, attack speed, and damage. This will allow for an exponentially higher number of combos you can get with all units and vastly expand the customizability of the summons.

3) Environmental Summons. Pumpkins and Skeletons are really fun. We want more of them. We will be putting a higher focus on 'ABS' - Always Be Summoning. Giving players constant environmental summons to call to their aid can be a huge proponent of the fighting system and add a lot of dynamics to fights that are absent currently.

In addition here's what we have planned coming out in the next few patches:


Camera Fixes; the current system is a bit cumbersome and can use some love.

Achievements proc the second you earn them and don't wait until the end of the game.

Bindable mouse buttons.

Specific summon commands - the ability to command only a specific unit type for greater summon control.

Staggered attack timings - all units won't blow their special attack when they first enter combat.

Nekro can't take damage during the 'kill cam' to avoid accidental deaths.

The Airbane is getting a complete rework on how he fires and spawns.

Corpses will display how much blood they hold.

Health Bars.

Complete Shade rework.

New Units: Crust King, Templar, and Hell Boar.

New levels, including the new level type - Holdout.
That's it for now! Look for our next patch addressing many of these issues coming soon! Thanks for the support everyone and keep the feedback coming! :)
2 comments
Read more
May 8th, 2014
We have our first patch out! It should address many of the issues being discussed in the forums and should fix a multitude of bugs.


Changes
Added multiple character slots - You can now save up to three simultaneous games at a time.

Added the options menu in both unlock screens and in game.

You can now quit the game from the unlock screens, as well as in the game.

Music fades in at the start of the game as to not be too jarring.

Meat Mouth's agro has been lowered so he's not as overpowered in the late game.

The Grimm Keeper's Skull shot now aims to the cursor's location instead of just straight ahead.
Bug Fixes
Darkseeds created from a corpse are now stronger than those that aren't.

Punge summon audio errors are now played correctly.

The game will no longer get stuck on the "In Combat" message when you've completed a level.

All achievement bugs are fixed, and achievements should be working properly.

Ulta-High resolutions are now disallowed, and should not crash the game when starting up from a very high desktop resolution.

Resolution options should now lock to 4:3, 16:10 or 16:9.

Enemy units can no longer get stuck on the platform and exploited.
Many other tiny balance tweaks and bug fixes.
Still Left to Do
I'm aware some players are experiencing disconnect errors on mutliplayer games. I was unable to reproduce this locally, and will need more time to get it sorted out.

Alt-Tabbing during a multiplayer game should be working, but there is a chance it will still cause a disconnect.

I'll be adding a health bar option to the game in case you prefer overhead health bars.

Changes to the camera control scheme are being worked on.

The Evil is undergoing a complete overhaul, and will offer many more options moving forward.
13 comments
Read more
About the Game
A legion of twisted abominations await your command in Nekro. Revel in the slaughter of the King's corrupted lackeys as you uncover the sinister history of your creation. Manipulate the flesh and souls of those who have passed beyond the veil. Use the sins of the fallen to unlock new summons and customize their skills in an ongoing battle of supremacy between the Undying Legions and The Order. Further tailor your experience by equipping various Powersets unlocking powerful new Nekro abilities with which to conquer foes.
Invite your friends to lay waste beside you over internet or LAN. Play as a powerful support character, The Evil and wield devastating psionic attacks. As your chosen ally progresses along side you they will unlock new abilities gaining both power and utility!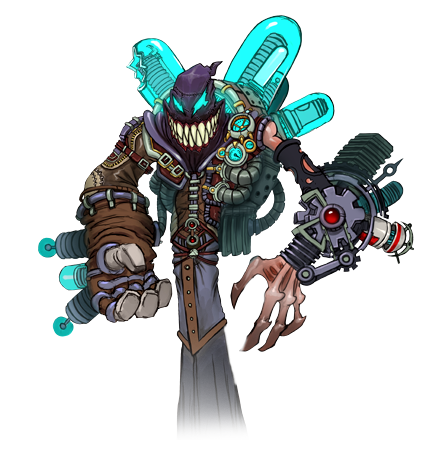 Collector's Edition
Digital Art Book:
Delve into the colorful and creepy world of Nekro with the Digital Art Book. Enjoy a full book packed to the brim with high-quality HD character concepts and renders.
Soundtrack:
Take home Nekro's high quality soundtrack featuring over 10 blood-pumping tracks hand crafted specifically for the game.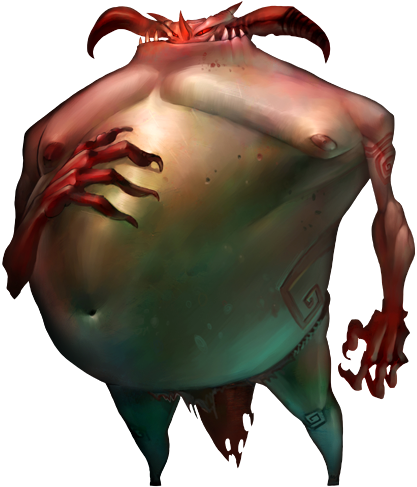 Key Features
3+ Upgradable Nekromancers: Choose between powerful Nekro specializations!

13+ Unlockable Summons: Customize minions and create the perfect demonic army!

40+ Unlockable Skills: Harvest corpses to strengthen your unholy followers!

20+ Game-Changing Trinkets: Strike down your foes and take from them everything they ever possessed!

8+ Levels to Explore and Dominate:Watch as limbs snap, blood permanently stains the battlefield and bodies explode with Nekro's unique Chaos System!

3 Factions to conquer or enslave:Turn the environment against your enemy by manipulating mundane objects into your twisted necrotic creations!

Steam Enabled: Unlockable Achievements, Steam Trading Cards, Emoticons, and Rewards!

Original Soundtrack: Over 12 blood-pumping music tracks!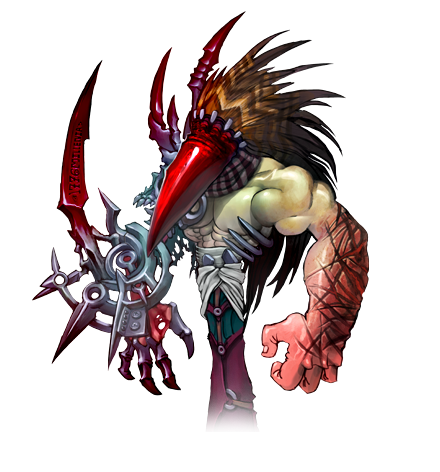 Development Roadmap:
We will be constantly updating Nekro with new levels to explore and characters to unlock. Here are a few of the planned key features that are currently being worked on and can be expected in the final release:
New Nekromancers!

More Summons!

More Multiplayer Characters!

A Crap Ton of Trinkets to Collect!

Dozens of Beautiful, Uniquely Themed Levels to Explore!

Massive Boss Fights!

Battle-Changing Traps and Environmental Hazards!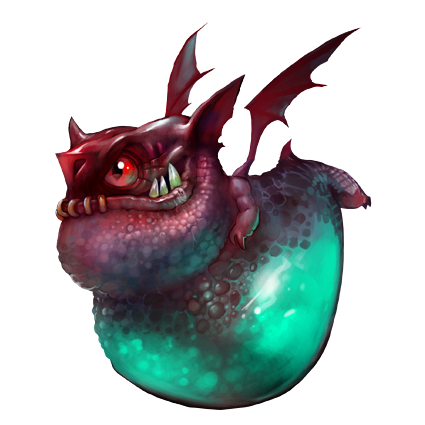 Follow us on Facebook! www.facebook.com/nekro.darkforgegames
Follow us on Twitter! www.twitter.com/darkForge_Games
PC System Requirements
Minimum:


OS: Windows XP, Windows 7, Windows 8

Processor: Dual Core 2 Ghz

Memory: 2 GB RAM

Graphics: Nvidia 400 or Equivalent

DirectX: Version 9.0

Hard Drive: 1 GB available space
Recommended:


OS: Windows XP, Windows 7, Windows 8

Processor: Quad Core 2.3 Ghz

Memory: 4 GB RAM

Graphics: Nvidia GTX 400 or Equivalent

DirectX: Version 11

Hard Drive: 1 GB available space
Mac System Requirements
Minimum:


OS: Mac OS X Snow Leopard 10.6 or Later

Processor: Dual Core 2 Ghz

Memory: 2 GB RAM

Graphics: Nvidia 400 or Equivalent

Hard Drive: 1 GB available space
Recommended:


OS: Mac OS X Snow Leopard 10.6 or Later

Processor: Quad Core 2 Ghz

Memory: 4 GB RAM

Graphics: Nvidia GTX 400 of Equivalent

Hard Drive: 1 GB available space
Linux System Requirements
Minimum:


Processor: Dual Core 2 Ghz

Memory: 2 GB RAM

Graphics: Nvidia 400 or Equivalent
Recommended:


Processor: Quad Core 2 Ghz

Memory: 4 GB RAM

Graphics: Nvidia GTX 400 of Equivalent
Helpful customer reviews
Title:
Nekro
Genre:
Action
,
Early Access
,
Indie
,
RPG
,
Strategy
Developer:
darkForge Games LLC
Publisher:
darkForge Games LLC
Release Date:
May 2, 2014
Languages:
| | Interface | Full audio | Subtitles |
| --- | --- | --- | --- |
| English | | | |