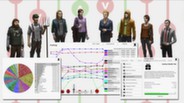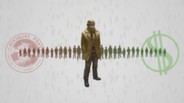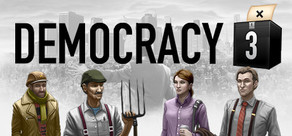 Have you ever wanted to be president? or prime-minister? Convinced you could do a better job of running the country? Let's face it, you could hardly do a worse job than our current political leaders. Crime, Unemployment, National Debt, Terrorism, Climate Change...
Release Date: Oct 14, 2013
Watch all 2 trailers
Downloadable Content For This Game
May 13
Do you enjoy Democracy 3 but wish you could go that little bit further? Are you a capitalist who wants the unemployed to work for their benefits? Maybe a patriot who wishes every schoolkid had to sing the national anthem every day? Perhaps an environmentalist who wants to close the airports? All these options (and many more) can be yours with the new Expansion for Democracy 3... EXTREMISM.
Check out the trailer (we are very pleased with it :D) and more here:

Democracy 3: Extremism

And let us know what you think of the new policies!

20 comments
Read more
March 24
Hi, this is just a minor update to fix some niggles...here they are:

Version 1.14
============
GUI Changes:
The list of mods now shows green for enabled and red for disabled in both the list and the selected mod.
The delete mod button ahs been moved to the mod details screen.
Main menu and loading screen now supports screen resolutions larger than 2048 width better.
Polling screen, New policy screen and achievements screen are now larger on high resolutions.
Minimum res (1024) now no longer crops the voter type names on the polls screen.
2 comments
Read more
Reviews
"Apparently somewhere between the genuine bona fide electrified six-car monorail, the prostitutes and the land mines, I lost the support of the electorate."
PC Gamer

"I returned to Democracy 3 in an attempt to put right the wrongs of my previous administration. On my first visit, I broke Britain, crushing its culture and creating a country reminiscent of Clockwork Orange, filled with gangs and ultraviolence."
Rock Paper Shotgun

"Positech has made, I believe, one of the fullest real-world governance simulation games ever conceived. It's engaging, it's self-aware, and, at times, it's funnier than anyone might have expected"
Indie Statik

About the Game
Have you ever wanted to be president? or prime-minister? Convinced you could do a better job of running the country? Let's face it, you could hardly do a worse job than our current political leaders.
Crime, Unemployment, National Debt, Terrorism, Climate Change...Have you got the answers to the problems that face western industrialized nations? Here is your chance to find out...
An entire virtual country
Democracy 3 simulates the motivations, loyalties and desires of everyone in the country. A custom-designed neural network is used to model individual voters, each which varying memberships of voting groups, political parties and pressure groups. Each voters income is modeled, along with their levels of complacency and cynicism. This is the most sophisticated political strategy game ever created.

Unique user interface
Despite being vastly detailed under-the-hood, Democracy 3 has a unique user interface that makes visualizing the connections between laws, policies, voters and situations easy. A simple iconic-based view of your countries issues allows you to 'drill-down' through all the relationships between policies and voters to quickly analyze the impacts of your decisions. Your trade policy may affect GDP, which will affect unemployment, which will effect poverty, and thus crime, leading to a change in tourism, which affects GDP...
Complex simulated voters
Each individual voter is a mixture of a subset of the 21 different voter groups represented within the game. They might be a young, wealthy, liberal socialist commuter, or a retired conservative religious capitalist, for example. Not only this, but the extent to which they identify each of those groups is both variable, and can be affected by your policies in the long term. Convert your country to religion, or atheism, to capitalism, or socialism by careful and nuanced adjustment of your policies and laws over time. A 'focus group' feature lets you look at individual voters and see exactly how they came to a decision to vote for you (or not!).
Read the reviews!
http://www.pcgamer.com/2013/09/18/democracy-3-hands-on-losing-elections-with-land-mines-in-a-complex-politics-sim/
http://www.rockpapershotgun.com/2013/10/07/greatest-britain-democracy-3-hands-on/
http://indiestatik.com/2013/10/09/kill-your-starry-eyed-romanticism-in-real-time-with-democracy-3/
http://www.jumptogamer.com/reviews/democracy-3-review/
http://www.kernelmag.com/reviews/game-review/6167/democracy-3/
http://fronttowardsgamer.com/2013/10/28/democracy-3-review-pc/
http://tiger-gaming.org/democracy-3/
http://www.bagofgames.com/2013/10/democracy-3-review/
http://www.softpedia.com/reviews/games/pc/Democracy-3-Review-393388.shtml
http://www.n4gtv.com/threads/democracy-3-review.592/
... and lots more...
Mod Support
Democracy 3 is very configurable and trivial to mod. It also has steam workshop support, for easy installation and browsing of modded content. Want to mod the game yourself? no problem, you need zero coding experience, just a spreadsheet program or a text editor, and we have a full comprehensive modding guide available here:
http://www.positech.co.uk/democracy3/modding.html
Modders can easily edit the policies, add new ones, change the way objects affect others, create entirely new countries, situations and even re-write the entire economic and political model. Everything is editable and accessible.
PC System Requirements
Minimum:


OS: Windows XP

Processor: 2 gig

Memory: 1 GB RAM

Graphics: 256 MB

DirectX: Version 9.0c

Hard Drive: 500 MB available space

Sound Card: any
Recommended:


OS: Windows XP

Processor: 2 gig

Memory: 4 GB RAM

Graphics: 256 MB

DirectX: Version 9.0c

Hard Drive: 500 MB available space

Sound Card: any
Mac System Requirements
Minimum:


Processor: 2 gig

Memory: 1 GB RAM

Graphics: 256 MB

Hard Drive: 500 MB available space

Sound Card: any
Recommended:


Processor: 2 gig

Memory: 4 GB RAM

Graphics: 256 MB

Hard Drive: 500 MB available space

Sound Card: any
Linux System Requirements
Minimum:


Processor: 2 gig

Memory: 1 GB RAM

Graphics: 256 MB

Hard Drive: 500 MB available space

Sound Card: any
Recommended:


Processor: 2 gig

Memory: 4 GB RAM

Graphics: 256 MB

Hard Drive: 500 MB available space

Sound Card: any
Helpful customer reviews
Awards