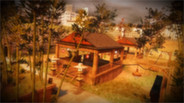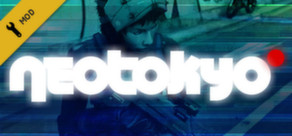 NEOTOKYO° is a multiplayer first person shooter that provides a visceral & realistic combat experience in a rich futuristic setting.
Release Date: May 1, 2014
Watch HD video
August 20


Just a follow up on our brief announcement. On August 18th we updated NEOTOKYO° by adding two new maps and fixing some issues with existing ones with FPS issues and getting stuck. Have a look!


NT_ENGAGE_CTG
NT_DISENGAGE_CTG
Also, be sure to follow us on Facebook in case you miss an announcement on future updates!
3 comments
Read more
August 18
Just added two maps, nt_engage_ctg and nt_disengage_ctg to the official build. Also a couple fixes to 2 existing maps... (nt_transit_ctg had a map leak causing fps loss, and nt_ridgeline_ctg had a tree that people were getting stuck in. That pesky tree has been chopped down!)


10 comments
Read more
About the Game
This is a stand alone mod and does not require SDK BASE or any other dependency such as HL2. It will run on it's own.

NEOTOKYO° is a multi-player first person shooter that provides a visceral & realistic combat experience in a rich futuristic setting.

NEOTOKYO° takes place about 30-40 years from now in a Japan that has drifted into social/political strife due to the inevitable stresses that come from changing times. The Japanese government is grappling with intensified external (Asia geopolitics) and internal (economic/social) problems, and there is mounting pressure from within Japan to return to the days when it exerted influence through military power and strength. A failed legislative push to alter the Japanese Constitution (allowing the Japanese military to engage in offensive actions outside of the country) leads to an attempted military coup by members of Japan's armed forces (GSDF). The coup fails, but was very close to succeeding. In an effort to suppress further coup attempts, Japan's Prime Minister forms a branch inside the Interior Ministry's National Security Forces (NSF) called GROUP SIX. They answer directly to the Prime Minister and are sworn to protect the Japanese Constitution at all costs. They immediately begin to hear rumors of a rogue element of the GSDF Special Forces (JINRAI) maneuvering for a second coup attempt. These JINRAI are Special Operations Group 43 (SOG43), fierce nationalist loyal to their love of country, and a desire to put Japan back into a position of strength and power.

This begins the war in the shadows between the NSF and JINRAI.
System Requirements
Minimum:


OS: Windows® 7 (32/64-bit)/Vista/XP

Processor: 1.7 GHz Processor

Memory: 512 MB RAM

Graphics: DirectX® 8.1 level Graphics Card (Requires support for SSE)

DirectX: Version 8.1

Network: Broadband Internet connection

Hard Drive: 4 GB available space
Recommended:


OS: Windows® 7 (32/64-bit)/Vista/XP

Processor: Pentium 4 processor (3.0GHz, or better)

Memory: 1 GB RAM

Graphics: DirectX® 9 level Graphics Card

DirectX: Version 9.0

Network: Broadband Internet connection

Hard Drive: 4 GB available space
Helpful customer reviews
Title:
NEOTOKYO
Genre:
Action
,
Free to Play
Developer:
STUDIO RADI-8
Publisher:
NEOTOKYO [MOD]
Release Date:
May 1, 2014
Languages:
| | Interface | Full audio | Subtitles |
| --- | --- | --- | --- |
| English | | | |