Epigenesis is an online multiplayer sports/FPS game in which two sides are locked in a never-ending fight for world domination by playing ball. In this non-lethal ballgame of the future, players leap across platforms suspended high up in the air trying to get a ball located in the middle of the arena and score goals against their...
Release Date: Nov 1, 2013
Watch all 2 trailers
Early Access Game
Get instant access and start playing; get involved with this game as it develops.
Learn more about Early Access.
What the developers say:
"Hi there, thanks for checking out Epigenesis!
Epigenesis is currently in Beta and is almost feature complete.

The game is a multiplayer-focused FPS with a fast-paced movement system that relies heavily on jumping and air movement. There is a singleplayer mode, but so far only two maps have bot-support.

If you choose to buy Epigenesis now this is what you can expect:
• A multiplayer ballgame plant domination game mode.
• A very early version of the InstaGib game mode with one blockout-level.
• A singleplayer mode with access to two of the game's six maps.
• It can be hard to find players to play with during weekdays.
• A small and helpful community.
• Community involved developers (yay us!).
• 6 Plants with different abilities (Smokescreen, Ramp, Mortar, Trench, Turret, Shield).
• 5 Passive buffs to enhance your playstyle (Speed, Airmove, Acceleration, Firerate, Jump-boost).
• Customization system granting 30 possible Plant/buff combinations.
• 6 Maps featuring 3 different gameplay elements (Tornadoes, Jump pads, Tactical Smoke) in different combinations.
• There are bugs! Most of them are annoyances rather than mega-mutant-game-crashers.
• Community and Official game servers in the US and EU.
• A server hosting tool for helping with setting up your very own server!

All the best,
Dead Shark Triplepunch"
Read more
Buy Epigenesis 4-Pack
Includes four copies of Epigenesis - Send the extra copies to your friends!
April 11th, 2014
Heya Westleaf here!
We have been hard at work at the office and here are the latest patch notes coming in this update!

The biggest features of this update are:
- BOTS
- NEW GAME MODE (INSTAGIB)
- MORE ACHIEVEMENTS
- NEW UI
- NEW MAP (LEGACY ARENA)

Full notes below!

General:
New feature: Bots
Bots have been added to Epigenesis by request from the community!

New feature: Singleplayer

Setup a game through the new singleplayer-menu and battle against bots on Gadget arena and Omani arena
New feature: Achievements
"Longshot" achievement for making a score from X distance (should be a pretty long distance)

"Marksman" achiev for hitting with ten rails in a row

"Not a beginner, not a pro" for winning 10 matches

"Promode, activated!" for winning 500 matches

"Tactician" for using every power-up in a single match

"Iron Defence - Goal" for stealing the ball with a melee within X distance from your goal (should be on the spawn-platform)

"Desecrate Omani Homelands" for winning 10 times as Argos on OmaniArena

"Desecrate Argos Homelands" for winning 10 times as Omani on ArgosArena

"Hattrick!" for when a player does 3 goals in a single match
New game mode: Instagib
Play the classic game mode "instagib" in Epigenesis. Selective servers will be hosting this free-for-all game mode!

This is instagib v.01 and we'll need further development. Feedback is always welcome on our forums!
New map: Legacy Arena
Battle on this new medium-large map that have a wide range of jump difficulties.This map features a lot of line-of-sight
Changes:
Major update to all HUD elements and menus

Changed placement of Loadout icons in pre-game

The smokescreen on Mixed Arena and Argos Arena will now fade in and out instead of just disappearing

Changed banners back to Argos and Omani characters

The team flags now have cloth physics. The flag can't interact with players and/or the ball due to performance issues

The shockwave pickup should now be able to push players down if they are below you.

Added a sound for when a player melees another player

Powerups will be available in the warm up and will respawn when the match begins

Added sound for buttons in menues

Added showcase for Plants and Buffs in Customization menu

Added text below the status-heads for the teams (HUD)

Added a sound when players hit with melee
Levels:
Added particle for flying platforms on Gran Arena
Balance Changes:
The Methylation beam is a bit longer

The Methylation beam appear directly once the right mouse button is pressed.

The smokescreens smoke is bigger

The smokescreens detection range is bigger

Increased the time between shots for the Turret from 1 to 2
Bug fixes:
Fixed a bug where the ball sometimes had a snowball-material.

Fixed a bug where the player could hear other players welcome sound

Fixed a bug where the menu didn't disappear when the player pressed "resume"

Fixed scaling bug for Grapple icon (HUD)

Fixed the "Welcome" sound bug

Powerups now spawn in warm-up
9 comments
Read more
March 29th, 2014
Hey everyone!

Yesterday the Be Mine 12 bundle from Groupees was released, and you can now get Epigenesis together with some other awesome titles for as little as 3.50$! To get the bundle, visit groupees webpage


For those of you who might have just received the game from the bundle and find yourselves here for the first time, welcome! We organize Dev Playdays every Sunday at 20:00 CET were we hop on the servers and get owned by the community! Everyone is welcome!

Join our official group on Steam to get news and updates about upcoming events!

Talk to us on TeamSpeak 3: voice.deadsharktriplepunch.com

Like us on Facebook to get more updates!

And follow us on that Twitter thing!

Have a great weekend and see you in-game!
0 comments
Read more
About the Game
Epigenesis
is an online multiplayer sports/FPS game in which two sides are locked in a never-ending fight for world domination by playing ball.
In this non-lethal ballgame of the future, players leap across platforms suspended high up in the air trying to get a ball located in the middle of the arena and score goals against their opponents. Each player carries a gravity cannon capable of pushing enemies (and friends) down from the heights of the arena.
When a player scores, he receives a genetically modified super-seed and gets the opportunity to plant it onto a platform to capture it. To win the game you must capture towers and construct a node system from your goal post all the way to your opponents' goal post. If this hasn't happened by the time that the clock reaches zero, the team with the most scores win!
Teamwork, tactics and precision is key to win
eternal glory
in a game of
Epigenesis
!
Update 0.2B Released!
With this new exciting update the game has had the following additions:
New Singleplayer mode which lets players practice their skill against AI controlled opponents!

The ability to add Bots to any multiplayer game with the simple command /addbot (more info on the Steam forum)

The Legacy Arena, a new map featuring more cover, height differences and light bridges!

New streamlined art and polish for the entire UI / HUD!

A new multiplayer game mode which lets player practice their Railgun aim on a new map!

More achievements for players to hunt while enjoying the game!

Tons of bug fixes, balance changes and more!
What people are saying
"When you see the trailer you'll understand why it won this year's Make Something Unreal contest: it looks brill."
-
PCGamesN
"It's just crazy enough to work, and where it wasn't crazy enough of its own accord, developer Dead Shark Triplepunch (yes, that's their real name) just added tornadoes. Done and done."
-
Rock Paper Shotgun
"Judges praised Epigenesis for its ingenious concept, engaging gameplay and clever use of a scientific concept inspired by the theme for this year's competition."
-
UnrealEngine
Key Features
Ball Sport of the Future
Play a ball as well as a domination 5-on-5 game on top of tall towers and platforms!

Fast-paced high-altitude Action
Equipped with jumping-jets, players will have to time their jumps or suffer steep falls.

Non-lethal combat with surgical precision
All weapons used are non-lethal force-based gear. Push your opponents down from the platforms and boost your friends towards the goal!

Customize your loadouts
There are several plants with various activated abilites as well as 5 different passive stat-boosts for you and your team. Discuss combinations with your team and choose the plants that best fit your playstyle!

System Requirements
Minimum:


OS: Windows XP, Windows Vista, Windows 7, Windows 8

Processor: Dual Core 2.0Ghz

Memory: 2 GB RAM

Graphics: GeForce GT600+, Radeon HD 7400+

DirectX: Version 9.0c

Network: Broadband Internet connection

Hard Drive: 1 GB available space

Sound Card: Windows Compatible Sound Card
Recommended:


OS: Windows XP, Windows Vista, Windows 7, Windows 8

Processor: Quad Core 2.0Ghz

Memory: 4 GB RAM

Graphics: GeForce GTX 650+, Radeon HD 7750+

DirectX: Version 11

Network: Broadband Internet connection

Hard Drive: 2 GB available space

Sound Card: Windows Compatible Sound Card
Helpful customer reviews
Title:
Epigenesis
Genre:
Action
,
Early Access
,
Indie
,
Sports
Developer:
Dead Shark Triplepunch
Publisher:
Dead Shark Triplepunch
Release Date:
Nov 1, 2013
Languages:
| | Interface | Full audio | Subtitles |
| --- | --- | --- | --- |
| English | | | |
Awards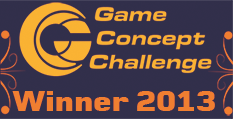 Winner of Make Something Unreal Live 2013
Game of the Year Swedish Game Awards 2013
Game Concept Challenge Winner 2013