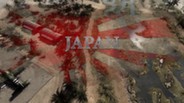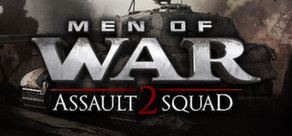 Men of War: Assault Squad 2 features new single player style skirmish modes that take players from extreme tank combat to deadly sniper stealth missions. Commanders can now faceoff against opponents on various new multiplayer 1v1 – 4v4 maps.
Release Date: May 15, 2014
Watch HD video
Buy Men of War: Assault Squad 2
Packages that include this game
Buy Men of War: Assault Squad 2 - Deluxe Edition
Includes 2 items: Men of War: Assault Squad 2, Men of War: Assault Squad 2 - Deluxe Edition upgrade
Downloadable Content For This Game
August 26


Men of War: Assault Squad 2 is 50% off during the Midweek Madness!

Today we also announce a new patch that we are currently working on. It will be available as beta update in the next few days before we set it live to everyone. It comes with many improvements and long awaited features. Stay tuned for more news soon.

Exciting times are ahead and if you didn't grab Men of War: Assault Squad 2 yet, now is the best time to do so!
91 comments
Read more
July 18


We just released a new update for Men of War: Assault Squad 2.

The patch comes with plenty of new features, including a new game result screen, improvements to match-making and the netcode, as well as a new singleplayer menu interface supporting custom missions and achievements. The Commonwealth faction gets new units also! Check out the Change-Log.


The Game Statistics screen will give you access to valuable information about your last online match. The Unit tab for instance will display the purchase log of every player, be it friend or foe. This way you can study the strategy of your teammates/opponents and how wisely they spent their resources!





Personal statistics on the other hand help you to understand which units performed the best and how much XP and ranked score you collected during your last match.





We also improved the Player Profile screen and added a new tab called Compare. This tab will allow you to compare yourself with friends or to study the leaderboard and to compare yourself with others on one screen.





We have also been re-designing the singleplayer menu. Now you can select all missions right off the start and the game will show you a preview of each mission as well as your achievements progress. To improve mod support and small screen resolutions, the mission list has now a scrolling functionality.





To further improve mod support, we have also been re-designing the Workshop tab to make it easier for you to subscribe and manage mods. The game does not even need a restart to apply mods you have just finished downloading.





Performance improvements have also been done in regards of the shadows with the help of Intel. We also added an ultra shadow setting to get the most out of high end hardware.





Expect more features to be released soon, happy gaming and thanks for your support! ːhonorː
62 comments
Read more
Reviews
"If you haven't played Men Of War before, then this is a rich and rewarding place to start. And you really should play something in this series if you have the faintest whiff of interest in RTS, because it is one of the great masterworks. To not play it is to waste your life."
Rock, Paper, Shotgun

"With a substantial graphical upgrade, a bunch of new units and a fleshed out multiplayer component (as well as skirmishes, finally), every fan is bound to get hours upon hours of fun, visceral and emergent gameplay. In case you haven't had contact with an Assault Squad game and you're an RTS gamer, you will not be disappointed. That's a recommendation right there."
Mouse N Joypad

"Accidentally discovering something awesome will soon become a four-word summary of my time with Assault Squad 2. [...] I love Assault Squad 2, but it was not an easy romance. Its brutal difficulty spikes and hands-off approach to training should serve as a warning to all but the most grizzled of armchair generals: this game is war, and war is hell."
PC Gamer

Steam Workshop

About the Game
Men of War: Assault Squad 2
features new single player style skirmish modes that take players from extreme tank combat to deadly sniper stealth missions. Commanders can now faceoff against opponents on various new multiplayer 1v1 – 4v4 maps. To truly bring the battles to life though there is the new extreme game mode designed for huge battles on spectacular maps.
This new Assault Squad game brings significant game engine and visual improvements as well, with special attention paid to ones that were highly requested by the players.
Key features:
advanced multi-core support

advanced shader technology

direct control every unit as if you were playing a 3rd person shooter

interface and AI improvements, including unit kill counts and squad icon information

new multiplayer interface

camouflage depending on season

fully updated inventory items with new graphics and updated vehicles

sound improvements, including voice acting

Steam features, including Steam multiplayer, matchmaking, achievements, cloud, player statistics, leaderboards, voice chat, Valve anti-cheat, friends invite and workshop

player level up and ranked system

in-game video recording, and much more.
Content:
15 new single player skirmishes plus 25 reworked ones from the original Assault Squad

eight player co-op support and an all new multiplayer extreme game mode

65 multiplayer maps and five gamemodes

more than 250 vehicles at your command

more than 200 soldiers with unique equipment

five factions and various battlefields in Europe, Eastern Europe, Northern Africa and the Pacific

development tools such as 3d model exporter and map/mission editor, and much more.
Deluxe Edition:
The Deluxe Edition of Men of War: Assault Squad 2 is the most prestigious version of the game. Display your dedicated support as one of the grandest online commanders with unique interface elements and faster collecting of experience.
Receive a five star general ribbon for your main menu badge

Receive an unique five star general achievement

Receive a special icon for your player avatar visible to everyone during a match

Receive an outstanding HUD element visible while playing and recording matches

Receive a slight XP boost for all factions in multiplayer to unlock units faster
Free Premium Service:
Digitalmindsoft guarantees you to release several free game updates including new content and features during the lifetime of the game. Because games are our passion, we are always eager to listen to community feedback and to improve our games. As an example, we released more than 10 free game updates for the original Assault Squad including plenty of new units.
System Requirements
Minimum:


OS: Windows Vista/7/8

Processor: 4.0 GHz single-core, 2.0 GHz dual-core or higher

Memory: 2 GB RAM

Graphics: DirectX 10/11 compatible

DirectX: Version 9.0c

Hard Drive: 6 GB available space

Sound Card: DirectX 10/11 compatible
Helpful customer reviews