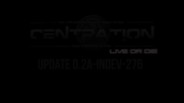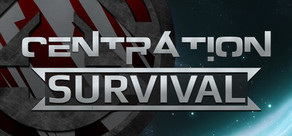 Join your friends and thousands of other players from around the world to crew space-stations in a far away solar system, working together to maintain, defend and manage everything from lunch-time menus to the state of the fusion engines.
Release Date: Apr 4, 2014
Watch HD video
Early Access Game
Get instant access and start playing; get involved with this game as it develops.
Note: This Early Access game may or may not change significantly over the course of development. If you are not excited to play this game in its current state, then you may want to wait until the game progresses further in development. Learn more
What the developers have to say:
Why Early Access?
"We've decided to go ahead and release Centration via Steam Early Access due to the importance of integrating our community into the game. We plan on building Centration with the community's support and guidance over the course of the next year to create one of the most enjoyable gameplay experiences available. Involving the community in helping us to work around any problems and requirements that may arise is a key part of this mission."
How long will this game be in Early Access?
"As long as it takes to create our perfect experience. We're working as hard as we can to get the game finished as soon as possible, but we refuse to rush, and most of team are working part-time at the moment."
How is the full version planned to differ from the Early Access version?
"Centration is in a very basic state at the moment. There's not much to do at all - move around the station, interact with a few things and try out a few of the features that are in at the moment. There'll be much more coming in the future and we're dedicated to providing regular updates. We've built the foundations for Centration and now we need to build the skyscraper (aren't metaphors fun?). You'll be able to join our community and play every build and iteration as the game evolves."
What is the current state of the Early Access version?
"Our feature-set is extensive and will continue to expand with new and interesting features as we come up with fresh ideas and new technology is made available to us. Our current and planned features can be seen below."
Will the game be priced differently during and after Early Access?
"The game will stay at its current pricing structure until release, at which point we will evaluate the worth of the final product and adjust accordingly."
How are you planning on involving the Community in your development process?
"Play the game, give us feedback and spread the word!"" Read more
July 8th, 2014
Update for Centration dev branch

Changelog:
Added: Steamworks
Added: Ability to join servers via Steam
Added: Ability to invite others to your game via Steam Overlay
NOTE: Multiplayer does not currently work due to CentNet functionality not currently being active. Multiplayer will work in a future dev branch update.
Added: SSb13a Training Station: Dormitory
Added: SSb13a Training Station: Various empty rooms (to be utilized soon)
Added: Airlock Keypad
- Press E to Open, Stop, Close
- Initial checks for power and other flags in place
- Dynamics sounds added also (Thanks Flalaski)
- Airlocks leading to vacuum 'permalocked' because physics objects do not react to airflow yet (Some tweaking still to be done)
Added: Object: Crates
Added: Object: Chairs
Added: Object: Rolling Chairs
Added: Object: Crowbar
Added: Various Decals
Added: New Textures
Added: New materials to improve environment "shine"
Added: All new sounds for airlock, footsteps, collisions
Added: Punching Animation Placeholder
Fixed: Footstep sounds
Fixed: Further tweaking on sound reverb
Fixed: Buzz from lights are now a little more quiet.
Fixed: fabric of rolling chair
Fixed: Event Handler
Fixed: Ceiling collision issue (or lack thereof)
Fixed: Lobby Menu showing players
Fixed: Material tweaks
Fixed: HUD issue causing a Crash
Fixed: Moved some crates out of the wall
Fixed: Various other engine fixes and tweaks
Fixed: Font change on main menu
12 comments
Read more
June 22nd, 2014
https://www.youtube.com/watch?v=hLuV_UPFIos

It is my pleasure to announce that have opened our 'development branch' to the public for testing. Please be -very- aware of the following information before you decide to go ahead and try it.


This branch is -always- unfinished
The builds we push to the development branch will be in-dev builds that we're working on in real time. We'll update it as much as possible hopefully settling down soon to a daily update.
There is absolutely no guarantee that the builds on the dev branch will be functional and may have severe bugs that lead to crashes.
Regular Updates
This build will be updated regularly, meaning that by the time you download and open it, a new build might already be on its way. This may be frustrating but it is the nature of development.
Feedback and Bugs
As usual, we expect all feedback and bugs to be posted to the appropriate places. We do not officially monitor the Steam forums (however we do from time to time respond to things there) so your best bet is to post feedback and any questions over at http://forums.centrationgame.com/ and bugs to http://bug.centrationgame.com. This is the best way to let us know what you're thinking any any problems you encounter.
Accessing the dev branch
With that said, you can access the development branch right now by right clicking on 'Centration' in your Steam library, selecting the 'Betas' tab, and selecting 'dev - Development Branch' from the dropdown menu.
This will download our current development build which you can then play. Please be very aware of any change-logs that coincide with a development branch update, as it may contain important information for you to access the game.
Changelog UCP 0.1a-indev-209
Added: Unreal Engine 4 Engine

Removed: Unity3D Engine

Removed: Everything from Unity3D Build (oops (no really, it's dead Jim))

Removed: Argo Facility Map

Added: Core Airflow Simulation Mechanics

Added: Core Electrical Simulation Mechanics

Added: GameModes Mechanics (By default shift restarts after 40 seconds. (Sorry, it's for testing, honest.))

Added: Spectator Mode (By default 10 seconds at the beginning of the round)

Added: Temporary 'Testing' Office Map (It's purty)

Added: Completely new character model for testing

Added: Placeholder Animations for character

Added: Stances - Press tab to switch your stance from passive to aggressive and vice versa.

Added: New Main Menu Placeholder (Awaiting CoherentUI Plugin integration)

Added: Dynamic 'Skeleton Crew Mode' Lighting

Added: Sensor-based airlocks (WIP) (YES WE KNOW THEY BREAK)

Added: Core Combat and Health Mechanics

Added: Visual Cues tied into Health System

IMPORTANT: To play this build you need to click on 'Play' and then click 'Launch Alt' when it gives you the option.
IMPORTANT #2: To play, you will need to go to 'Host a Station' and click 'Create Server'. There is currently no server listings available, however people should be able to join your listen server, otherwise there is a dedicated server executable in the directory.

Thanks folks! Feel free to take a look, there's not much in the way of gameplay but we want to give you access to the builds as we develop and test.

- noms
11 comments
Read more
Feature List
Current Features
Simulated Station Training Environment

Dynamic Airflow Simulation

Interactive Doors

Player Stances
Features being worked on
Combat

Health

Proper shift-based games
Planned Features
Multiplayer Online Space Station Simulation

Join Station crews or start your own crew

Sandbox Survival

Fully Interactive & Script-Driven Environment

Realistic and Dynamic Combat

Full-Featured Medical Systems

Dynamic Electrical Systems

Dynamic Airflow & Gasses

Science!
About the Game
Crew a Station
Join your friends and thousands of other players from around the world to crew space-stations in a far away solar system, working together to maintain, defend and manage everything from lunch-time menus to the state of the fusion engines. Work shifts and get paid for your tireless efforts, expand your character's skills and experience, kit yourself out with the latest and greatest gear and get promoted over your friends.
Manage a Space Station
Start your own space station, with your very own space station and crew to maintain it. With this comes responsibility. Organise your crew and every detail from the colour of their shoe-laces to crew rotas. Provide endless hours of entertainment with different modes, events and in-game gameplay cues.
Simulated Environment
The environment you play in is as realistic as possible, with a dynamic airflow engine, everything powered by a dynamic power grid, realistic combat, different medical treatments, scientific procedures, in-game script-driven machinery, with a fully destructive environment on the horizon.
PC System Requirements
Minimum:


OS: Windows XP or later

Processor: 2.5GHz Single-Core or Better

Memory: 1 GB RAM

Graphics: 512MB Graphics Shader Model 3 or Better

DirectX: Version 10

Network: Broadband Internet connection

Hard Drive: 15 GB available space
Recommended:


OS: Windows 7

Processor: 2.7GHz Quad Core or Better

Memory: 2 GB RAM

Graphics: 1024MB Graphics Shader Model 4 or Better

DirectX: Version 11

Network: Broadband Internet connection

Hard Drive: 15 GB available space
Mac System Requirements
Minimum:


OS: 10.5 or Later

Processor: 2.5GHz Single-Core or Better

Memory: 1 GB RAM

Graphics: 512MB Graphics Shader Model 3 or Better

Network: Broadband Internet connection

Hard Drive: 15 GB available space
Recommended:


OS: 10.5 or Later

Processor: 2.7GHz Quad Core or Better

Memory: 2 GB RAM

Graphics: 1024MB Graphics Shader Model 4 or Better

Network: Broadband Internet connection

Hard Drive: 15 GB available space
Linux System Requirements
Minimum:


Processor: 2.5GHz Single-Core or Better

Memory: 1 GB RAM

Graphics: 512MB Graphics Shader Model 3 or Better

Network: Broadband Internet connection

Hard Drive: 15 GB available space
Recommended:


Processor: 2.7GHz Quad Core or Better

Memory: 2 GB RAM

Graphics: 1024MB Graphics Shader Model 4 or Better

Network: Broadband Internet connection

Hard Drive: 15 GB available space
Centration and the Centration logo is a trademark of Angry Engineers Entertainment Ltd, a UK company. All Rights Reserved.

Centration uses an external authentication method called CentNet. Every player is required to have a CentNet account in order to access and play Centration. If you do not have a CentNet account, you can create on on our website over at www.centrationgame.com/register
Helpful customer reviews
Title:
Centration
Genre:
Simulation
,
Early Access
Developer:
Angry Engineers Entertainment
Publisher:
Angry Engineers Entertainment
Release Date:
Apr 4, 2014
Languages:
| | Interface | Full audio | Subtitles |
| --- | --- | --- | --- |
| English | | | |