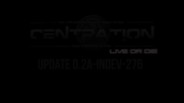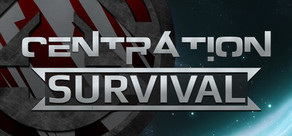 Join your friends and thousands of other players from around the world to crew space-stations in a far away solar system, working together to maintain, defend and manage everything from lunch-time menus to the state of the fusion engines.
Release Date: Apr 4, 2014
Watch HD video
Early Access Game
Get instant access and start playing; get involved with this game as it develops.
Note: This Early Access game may or may not change significantly over the course of development. If you are not excited to play this game in its current state, then you may want to wait until the game progresses further in development. Learn more
What the developers have to say:
Why Early Access?
"We've decided to go ahead and release Centration via Steam Early Access due to the importance of integrating our community into the game. We plan on building Centration with the community's support and guidance over the course of the next year to create one of the most enjoyable gameplay experiences available. Involving the community in helping us to work around any problems and requirements that may arise is a key part of this mission."
How long will this game be in Early Access?
"As long as it takes to create our perfect experience. We're working as hard as we can to get the game finished as soon as possible, but we refuse to rush, and most of team are working part-time at the moment."
How is the full version planned to differ from the Early Access version?
"Centration is in a very basic state at the moment. There's not much to do at all - move around the station, interact with a few things and try out a few of the features that are in at the moment. There'll be much more coming in the future and we're dedicated to providing regular updates. We've built the foundations for Centration and now we need to build the skyscraper (aren't metaphors fun?). You'll be able to join our community and play every build and iteration as the game evolves."
What is the current state of the Early Access version?
"Our feature-set is extensive and will continue to expand with new and interesting features as we come up with fresh ideas and new technology is made available to us. Our current and planned features can be seen below."
Will the game be priced differently during and after Early Access?
"The game will stay at its current pricing structure until release, at which point we will evaluate the worth of the final product and adjust accordingly."
How are you planning on involving the Community in your development process?
"Play the game, give us feedback and spread the word!"" Read more
September 11
Howdy folks.

This is just an announcement to let you know that today (12th September 2014) there will be no dev branch update. As we've been doing daily updates to the dev branch I feel it was necessary to post up a quick note here to let you know that there won't be an update today; and why.

Our team has a few illnesses, a couple of people are off for the weekend doing some personal things and the others are either working on back-end stuff, website stuff, art stuff or design stuff; while actual development has been given a day or two rest.

This means that there's no guarantee that there'll be an update tomorrow either - however we'll see what we can do!

Thanks for your continued support and patience.

We hope to return to daily updates 6 days a week after tomorrow, but please bear in mind this might not always be possible - whereas there may also be multiple updates in one day! It all depends on how much we get done in a particular day, which is also based on how available certain members of our team are at the time.

We're confident that this process will gradually and steadily feature-creep more and more gameplay content to improve Centration to actually evolve into a game, rather than the tech-demo office-chair pushing simulator it currently is!

Thanks, and - please - don't forget we're always on our IRC channel over at https://webchat.freenode.net/?channels=%23centration&uio=OT10cnVlJjExPTIxNQ6c and I'm usually on Teamspeak 3 - server: centrationgame.com - and I'm always happy to answer questions and help out!

~ noms
3 comments
Read more
September 11
Changelog UCP vPH1-427
This is mainly a minor update to add the ability to login via Steam.

Full changelog: https://forums.centrationgame.com/showthread.php?tid=1212
0 comments
Read more
Feature List
Current Features
Simulated Station Training Environment

Dynamic Airflow Simulation

Interactive Doors

Player Stances
Features being worked on
Combat

Health

Proper shift-based games
Planned Features
Multiplayer Online Space Station Simulation

Join Station crews or start your own crew

Sandbox Survival

Fully Interactive & Script-Driven Environment

Realistic and Dynamic Combat

Full-Featured Medical Systems

Dynamic Electrical Systems

Dynamic Airflow & Gasses

Science!
About the Game
Crew a Station
Join your friends and thousands of other players from around the world to crew space-stations in a far away solar system, working together to maintain, defend and manage everything from lunch-time menus to the state of the fusion engines. Work shifts and get paid for your tireless efforts, expand your character's skills and experience, kit yourself out with the latest and greatest gear and get promoted over your friends.
Manage a Space Station
Start your own space station, with your very own space station and crew to maintain it. With this comes responsibility. Organise your crew and every detail from the colour of their shoe-laces to crew rotas. Provide endless hours of entertainment with different modes, events and in-game gameplay cues.
Simulated Environment
The environment you play in is as realistic as possible, with a dynamic airflow engine, everything powered by a dynamic power grid, realistic combat, different medical treatments, scientific procedures, in-game script-driven machinery, with a fully destructive environment on the horizon.
PC System Requirements
Minimum:


OS: Windows XP or later

Processor: 2.5GHz Single-Core or Better

Memory: 1 GB RAM

Graphics: 512MB Graphics Shader Model 3 or Better

DirectX: Version 10

Network: Broadband Internet connection

Hard Drive: 15 GB available space
Recommended:


OS: Windows 7

Processor: 2.7GHz Quad Core or Better

Memory: 2 GB RAM

Graphics: 1024MB Graphics Shader Model 4 or Better

DirectX: Version 11

Network: Broadband Internet connection

Hard Drive: 15 GB available space
Mac System Requirements
Minimum:


OS: 10.5 or Later

Processor: 2.5GHz Single-Core or Better

Memory: 1 GB RAM

Graphics: 512MB Graphics Shader Model 3 or Better

Network: Broadband Internet connection

Hard Drive: 15 GB available space
Recommended:


OS: 10.5 or Later

Processor: 2.7GHz Quad Core or Better

Memory: 2 GB RAM

Graphics: 1024MB Graphics Shader Model 4 or Better

Network: Broadband Internet connection

Hard Drive: 15 GB available space
Linux System Requirements
Minimum:


Processor: 2.5GHz Single-Core or Better

Memory: 1 GB RAM

Graphics: 512MB Graphics Shader Model 3 or Better

Network: Broadband Internet connection

Hard Drive: 15 GB available space
Recommended:


Processor: 2.7GHz Quad Core or Better

Memory: 2 GB RAM

Graphics: 1024MB Graphics Shader Model 4 or Better

Network: Broadband Internet connection

Hard Drive: 15 GB available space
Centration and the Centration logo is a trademark of Angry Engineers Entertainment Ltd, a UK company. All Rights Reserved.

Centration uses an external authentication method called CentNet. Every player is required to have a CentNet account in order to access and play Centration. If you do not have a CentNet account, you can create on on our website over at www.centrationgame.com/register
Helpful customer reviews
Title:
Centration
Genre:
Simulation
,
Early Access
Developer:
Angry Engineers Entertainment
Publisher:
Angry Engineers Entertainment
Release Date:
Apr 4, 2014
Languages:
| | Interface | Full audio | Subtitles |
| --- | --- | --- | --- |
| English | | | |