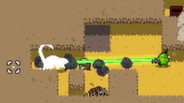 Nuclear Throne is Vlambeers latest action roguelike-like about mutants fighting their way through a post-apocalyptic world. The radioactive waste in the world allows mutants to get ahead by mutating new limbs on the fly, the abundant availability of powerful weaponry make the quest to become ruler of the Wasteland one frought with peril.
Veröffentlichung: 11 Okt. 2013
HD-Video ansehen
Early Access-Spiel
Erhalten Sie sofortigen Zugang und bringen Sie sich in die Entwicklung des Spiels ein.
Hinweis: Dieses Early Access-Spiel könnte sich im Entwicklungsverlauf erheblich verändern. Wenn Ihnen das Spiel im aktuellen Zustand nicht gefällt, sollten Sie warten, bis das Spiel einen fortgeschritteneren Entwicklungsstand erreicht hat. Mehr erfahren
Was die Entwickler zu sagen haben:
Wozu Early Access?
"Nuclear Throne was originally created during MOJAM 2013 as a tiny, two day prototype called 'Wasteland Kings'. We never stopped adding little things to the game, even as we moved on to other projects. We had livestreamed development during MOJAM, and decided to continue doing that while we worked on a full version of the game."
Wie lange wird dieses Spiel den "Early Access"-Status haben?
"The game will be in Early Access until it is done, at which point it'll launch on PC, Mac, Linux, PlayStation 3, PlayStation 4 and PlayStation Vita. Until that point, we release weekly updates (each weekend) and livestream every Tuesday and Thursday frmo 1PM CET to 5PM CET on
http://twitch.tv/Vlambeer
."
Wie soll sich die Vollversion von der Early Access-Version unterscheiden?
"Nuclear Throne will feature seven full worlds of procedural action, four main bosses, tons of secrets, more than 75 weapons, 10 mutants, dozens of powerful mutations and local multiplayer."
Was ist der derzeitige Stand der Early Access-Version?
"The game is fully stable and playable, and has new additions made to it every weekend."
Wird das Spiel während und nach Early Access unterschiedlich viel kosten?
"If you want to wait until the game is done, it'll be available for $11,99 after development is complete. We're not doing any sales or bundles until the game is out of Early Access - we want people that really care about the game to buy and play it now. If you're curious as to how a game like this evolves or grows, now is the time to jump in."
Wie werden Sie versuchen, die Community in den Entwicklungsprozess mit einzubeziehen?
"We livestream development every Tuesday and Thursday from 1PM CET to 5PM CET, are very active in our forums and upload a new build every single weekend."
Weiterlesen
20 Juli 2014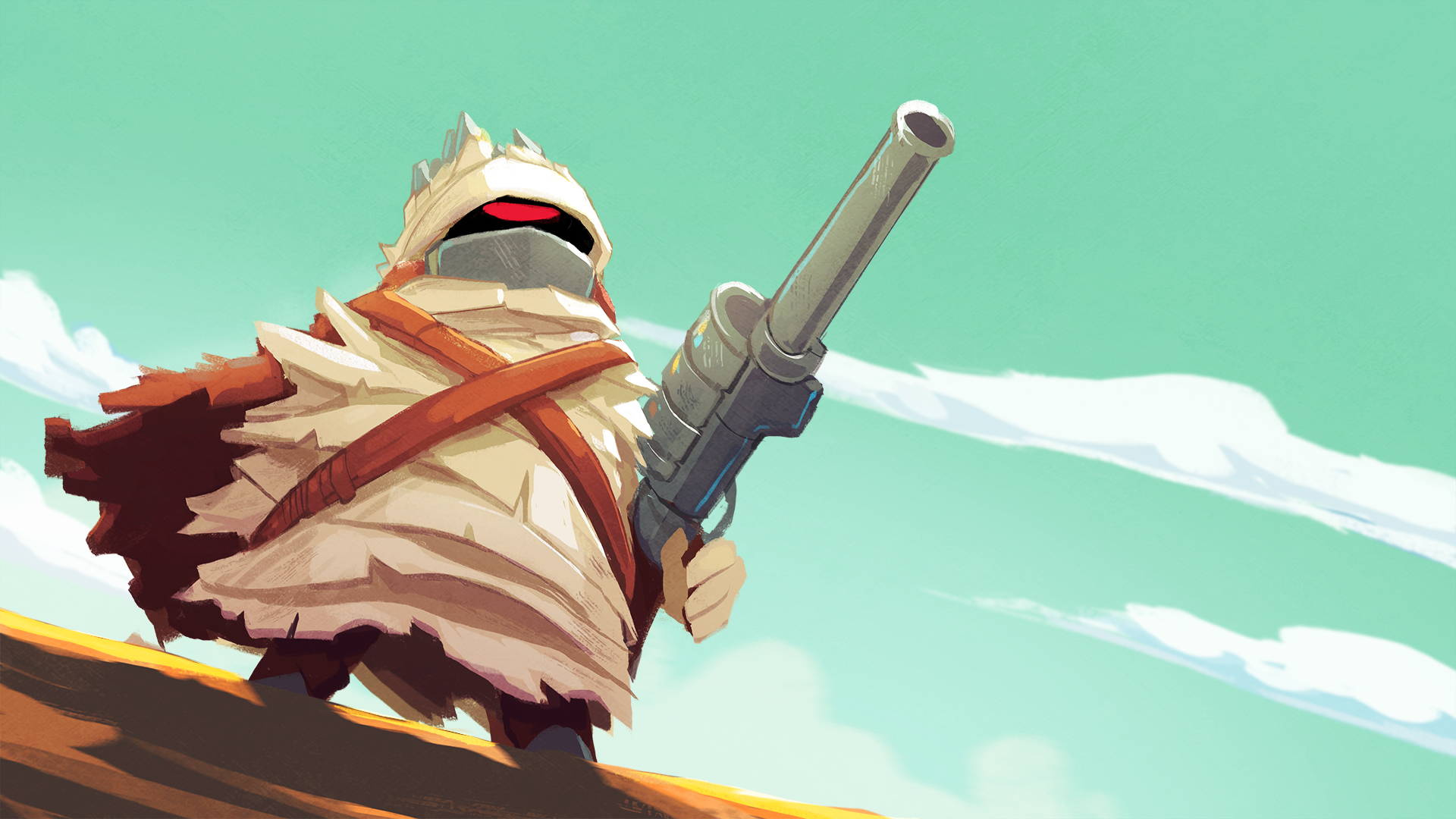 My grandmother always used to tell me to take care of myself first, because otherwise you can't care for anything else. We took her advice to heart this week, because we've been working to our maximum ability for an extended time now. Jan Willem went & biked through the Netherlands for a few days, Rami played the Destiny beta and One Must Fall 2097 and the rest of the team similarly worked a bit less this week.

The people that create the coding engine for Nuclear Throne ensured us this build would fix the OSX right-mouse problems, but we didn't have a chance to verify that, so consider that a "maybe". If not, let us know in the forum and we'll see if we can get them to issue a hotfix for us.

That doesn't mean there's nothing for you all to play with, in fact, we've added what we think is one of the coolest looking weapons in Nuclear Throne, along with some fixes.



Features
The deadly Flame Cannon!

Balancing

Big Rad Chests now have more HP!

Fixes

Fixed an error caused by Big Dog and Laser Crystal draw code.

Y.V. now has his voice back when using Pop Pop or Brrrap!

Misc

Horror now has a preview image in the menu.

Toxic Launcher/Grenades now have their own art!

Golden Chests now sparkle!

Updated the Throne corpse and death animation.
From the community
This
absolutely wonderful piece of fanart came in from Foursnail
and a particularly
aggressive Chicken from Lance-Arts
. We got our
first piece of fanfic from Eva
, which we hadn't really considered could be a thing. Super happy about that.
Forum Member Solid held the
Classic RPG Challenge
this week, which was won by
Wizard
at the last moment.
Aruro
came in as best newcomer this time around. This week, the challenge is called the
Crazy Hedgehog
challenge. We can't wait to see what it is.
As always, there were good videos by TenguDrop, who did a
pretty cool retro video
, Sleepcycles
got backstabbed by a lab freak and never really recovered
. There are interesting streams happening frequently on the channels of
mcswift101
and
ToxicShadows
. The Wiki-crew added an amazing feature to the
Nuclear Throne Wiki
, where you can now see streams that are currently live halfway in the right column. Pretty nifty!
Next week
We've all taken a deep breath and are getting back to work. We've got quite some Throne work left, and we want to get started on some seeding stuff somewhere in the future. For now, let's slowly roll back into development and not immediately overstretch ourselves, but suffice to say next week will have a bit more than this week for you.
Events!
On the side, we're starting to plan Gamescom and PAX attendence, and we've got good news: we'll be at both in some capacity. Come drop by to say 'hi' and watch the livestreams on the official Twitch channel during the show. We'll keep you up to date.
That's all. Enjoy!
8 Kommentare
Weiterlesen
12 Juli 2014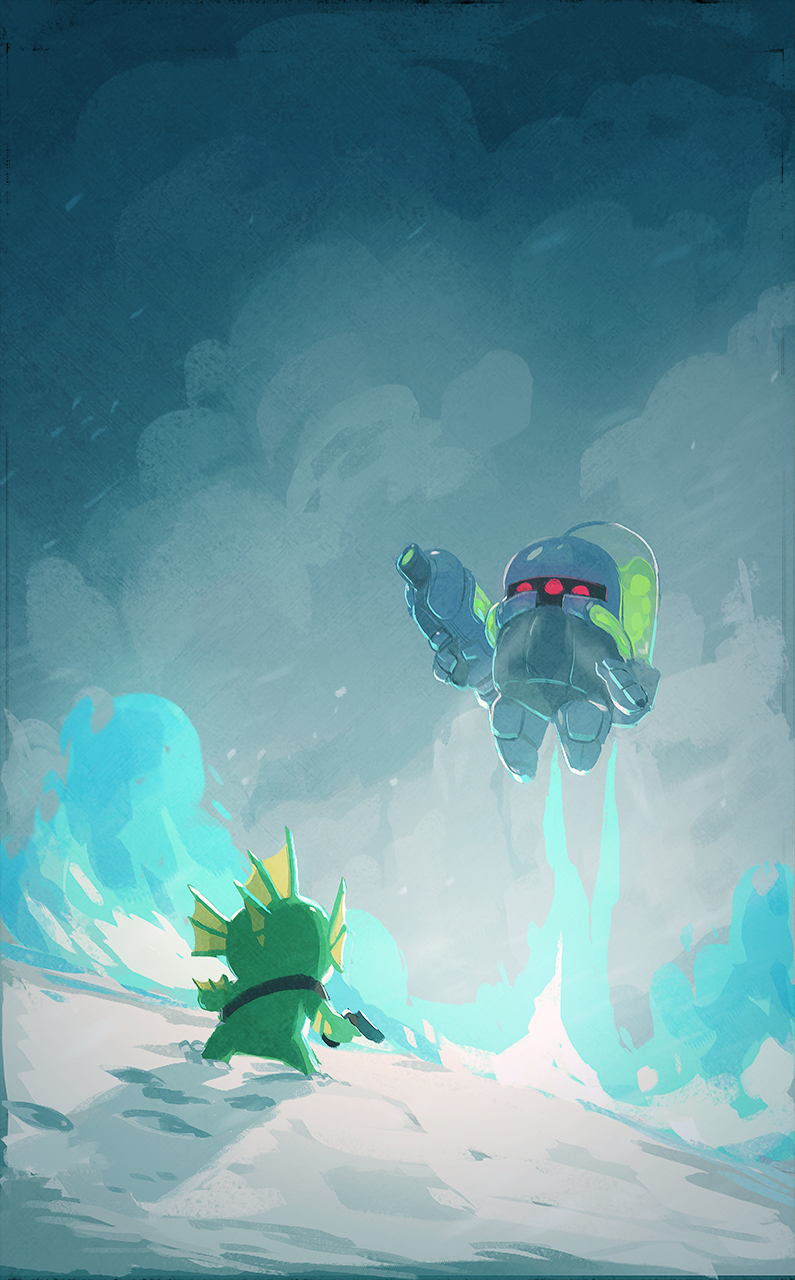 After two huge updates, this one is more of an in-betweener, lots of things happening that are on their way to being great. Most notably, there's now a simple "map" on the game over screen, showing your progress. It's super work in progress, and not what we want it to eventually be like at all. For the sake of open development, it's in there though.

Our plans for it include shortening the transition levels, showing what secret areas you entered, showing your best so far, and representing loops in a cool way as well. Right now however, it's not much more than a skull on a line.
Besides that, Paul's done a huge update on the art for the Throne! It's still not done, but should give you a way better view of what we're aiming for with this thing.

There's also a Toxic Launcher, various fixes and balancing things after last weeks Horror update, and most importantly, golden weapons now sparkle!


Features
Golden Weapons are now 40% shinier!!!

The art for the Nuclear Throne has been updated a bit! We're about half-way there now!

The Toxic Launcher.

A very, very early "map" on the game over screen.

Balancing

Big Radiation Canisters now have a lot more HP.


REDACTED

now charges at you when out of

REDACTED

.

Fixes

Horror now sounds the same as Fish, instead of being silent. This should help a bit with knowing when you get hit. Real voice coming up later.

Fixed a couple of problems with

REDACTED

.

Misc

You now loop through a green portal!
From the community
This week we received the most
adorable Melting & Horror fanart
. We missed this
one Nuclear Throne image
before on the community roundups. Obviously, there was a lot of
Horror fanart
, and we're super happy about that.
Sleepcycles tries for some
serious Steroids action
, while
Keaton heads for some Horror action.
.
Ganil has some fast Big Bandit kills
for your enjoyment.
Forum member
Solid's challenge this week
seems to have
Wizard
at the top, with an admirable attempt by
Defdeed500
. This week seems to have
a classic RPG theme
.
Next week
We're gaining some momentum on smaller revamps of earlier areas of the game, but the next update will continue work on the Throne visually. There's a lot of stuff that we want to address, but a revamp of some base systems in the game, including the camera. We're also closely watching gameplay videos to see how people are playing and reading the forums.
Either way, enjoy!
12 Kommentare
Weiterlesen
Reviews
"It's a rapid-fire, deliciously crunchy randomized romp starring a cavalcade of characters from Vlambeer's past."
Rock, Paper, Shotgun

"A brutal game that rewards patience, situational awareness and mastery of trial and error."
Polygon

"The shootiest of shooters."
Eurogamer

Join us on weekly development livestreams and updates!
Nuclear Throne development is livestreamed every Tuesday and Thursday from 1PM CET to 5PM CET on http://twitch.tv/Vlambeer. Updates happen every weekend between Friday and Sunday.
Über das Spiel
Nuclear Throne is Vlambeers latest action roguelike-like about mutants fighting their way through a post-apocalyptic world. The radioactive waste in the world allows mutants to get ahead by mutating new limbs on the fly, the abundant availability of powerful weaponry make the quest to become ruler of the Wasteland one frought with peril.
Systemvoraussetzungen (PC)
Minimum:


OS: Windows XP

Processor: 1.2Ghz+

Memory: 1024 MB RAM

Graphics: 256MB

Hard Drive: 200 MB available space
Recommended:


OS: Windows XP

Processor: 2Ghz

Memory: 2048 MB RAM

Graphics: 1GB

Hard Drive: 500 MB available space
Hilfreiche Kundenreviews
Titel:
Nuclear Throne
Genre:
Action
,
Indie
,
RPG
,
Early Access
Entwickler:
Vlambeer
Publisher:
Vlambeer
Veröffentlichung:
11 Okt. 2013
Sprachen:
| | Oberfläche | Ton | Untertitel |
| --- | --- | --- | --- |
| Englisch | | | |
Auszeichnungen
PAX East 2013, PAX Prime 2013, Eurogamer Expo 2013, PAX East 2014, E3 2014
INDIGO Showcase Gamescom 2013
Fantastic Arcade Nominee 2013