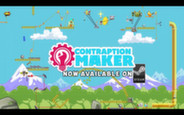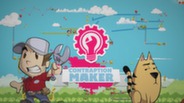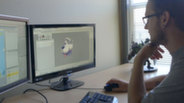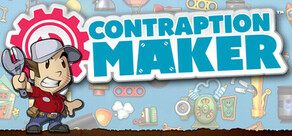 The team that created the original Incredible Machine® is bringing all of the Rube Goldberg craziness to the modern age. Solve puzzles involving ridiculous chain reactions full of hamster motors, trampolines, alligators, cats, and so much more.
Release Date: Jul 7, 2014
Watch all 3 trailers
September 3

Now that we've had all of your submissions for a week, it's time to announce the winners. This took a little longer than expected because you guys definitely didn't make this easy on us! The quality of the submissions was absolutely amazing, and it was very hard to decide on the top 3.

There were a couple of bumps in the road along the way, but this was our very first contest. Things will go smoother and easier as we do more of them. This contest was definitely not some one-off thing. We plan to do these fairly often, so if you didn't win this one you can come back and try again next time!

If you didn't make it into the top three, don't fret. Like I said, this was a super hard decision and I wish you could all be winners. I know that sounds cheesy, but we were seriously blown away by everything you guys submitted :-)


3rd Place: Four Seasons Of Eggtraption, by aztimh
http://youtu.be/ffmAN-WhBSU
From the beautiful scenery, to the poem in the description, this is a super cohesive contraption. This is one of those contraptions that you need to watch a few times to really catch everything that's going on.
2nd Place: Egg Coloring, by Scott
http://youtu.be/24Vhys-42fw
This contraption really pushes the egg to its absolute limit. Bouncing off of toast, getting hit by a swinging bucket, landing on top of a rocket, so many things in this contraption make you say "wow!"
The finale is what really puts it over the top. What looks like a boring grey contraption comes to life with a great scenery animation that pulls everything together.
1st Place: Eggcity, by Thesandwichcake
http://youtu.be/yjTs3_d9ZbQ
Eggcity is unlike anything we have ever seen created in this game. Thesandiwchcake came at this in such a crazy creative way. The contraption really is a little city. There is a bar, eggs going to school, eggs gambling with each other, and eggs driving cars.
There are so many fun little details scattered around the scene. Add to this a crazy awesome laser system powering the whole thing, and you've got yourself our first place winner!
There you have it folks, our first build-off contest is in the books.
Wait just a few short weeks and we will be having our second contest with a new theme!
I'm real excited to see what awesome stuff you guys make next time!
1 comments
Read more
August 20
<<Contest submissions are closed. Good luck to everyone that participated. Time for the judging process!>>



Welcome to the first ever Contraption Maker build-off! You all have one week to build the coolest, most awesome contraption that you can using the egg part. You can use as many parts as you want, but keep your focus on the egg (or eggs!). After the contest deadline, the Spotkin team will score the submissions based on technique, creativity, and presentation. Try to make something that will make us all say, "Wow!"

The winners of the contest will receive Steam games of their choice!




Here are all of the nitty gritty details for the contest. Please read over them carefully. We will not be able to accept submissions that don't follow all the rules!

<<Note: Make sure you are using the latest version 1.016 when building your submission>>


Contest Theme
The central theme of this contest is the egg part. Try to make the coolest contraption that you can using the egg. You can use any and as many parts as you want, but make the focus of the contraption be the egg.
How to Enter
At any time during the entry period, create a contraption and submit it to the Steam Workshop. Submit it as a contraption, not a puzzle.

Post a screenshot of your contraption on Twitter with the hashtag #CMbuildoff so we can find it.

Put a link to the Twitter post in your Workshop submission description to confirm that it is yours.
Rules
Entries for this contest must be created by you, and cannot be the work of someone else.

Do not submit something that was submitted to the Workshop before the contest date. Even if you were the creator, this is not allowed.

Entries must be submitted to the Steam Workshop as a Contraption, not as a puzzle.

We can disqualify someone at any time if they are found to be cheating.

One entry per user only. You can change your submission up until the completion date, but you cannot submit multiple entries.
Scoring
The 3 scoring categories are: technique, originality, and presentation.
Technique: How technically impressive is your contraption? How much does it make the judge say, "I can't believe they actually pulled that off."

Originality/Creativity: Are you using parts in a new and original way? Are you doing something nobody else has thought of?

Presentation: Don't just submit your contraption on the default blue background. Add some pretty scenery, animate it, give a nice backstory to what's happening in the contraption.
Contest Dates
August 20th, 2014 @ 12:00 PM PST to August 27th, 2014 @ 5:00 PM PST. Entries submitted before or after this time period will not be accepted.
Prizes
1st Place: $60 worth of Steam Game(s)*

2nd Place: $30 worth of Steam Game(s)*

3rd Place: $10 worth of Steam Game(s)*
1st, 2nd, and 3rd place will all have their contraptions featured in the Editor's Choice section of the Workshop as well.
*Games will be gifted to your Steam account. Winner may choose more than one game, but the total must be equal to or less than the given amount. Must have a Steam account to claim prize, no substitutes. Prize must be claimed by September 20th, 2014.
Process
The contest runs for one week. During this time, players can create, submit, and edit their entries.

Once the contest is over, the judges will take a few days to review and anonymously rate the submitted contraptions.

Contraptions will be judged in 3 categories with a score of 1-10 in each category. The contraption with the highest total score will be the winner.

There can be multiple winners at any prize level in the case of a tie.

This contest is NOT a random drawing. Submissions will be judged by us, the developers of Contraption Maker.

By entering this contest, you agree to let us use your Steam name and avatar when announcing winners or talking about the contest.
We can't wait to see all of your "eggcellent" submissions :-)
11 comments
Read more
Reviews
"Contraption Maker is from the makers of that genre-defining classic, and it's already a recognisable heir to the throne...It's already worth your time and money."
PC Gamer

"This is a cool game that really tests your imagination."
Yogscast Sjin

"It is a from-the-ground-up modernization, with enough familiar elements to instantly excite old fans of The Incredible Machine and enough modern touches to fuel the imaginations of gamers who have never touched the original."
Gaming Trend

Steam Workshop

About the Game
The team that created the original Incredible Machine® is bringing all of the Rube Goldberg craziness to the modern age.
Solve puzzles involving ridiculous chain reactions full of hamster motors, trampolines, alligators, cats, and so much more. Everything you loved about the original game is back and improved with a new physics engine, high definition art, new parts, and even online multplayer. Currently the game has 140 official puzzles, and a whole bunch of community creations.
Steam Workshop integration allows you to share your creations with the world.
Features
So Many Parts: An assorted batch of parts from paper lanterns to cats are available for all of your contraption building needs.
Ridiculous Size: There's no part or size limitation to your contraptions. Build as much as you can to bring your computer to its knees.
Puzzles!: There are 140 official puzzles and over 100 community puzzles (with more every day) for you to play.
Cooperative Multiplayer: Play online with friends to build contraptions together.
Fun Characters: Toolman Tim and Waldo the Cat are the first of many characters that will add life to your creations.
Layered Background Tool: Use the background tool to create settings for your contraptions to exist in.
Background Animation: Animate your backgrounds with our easy to use background animation tool.
Video Recording: Record and share videos of your contraptions directly from the game without the need of any third party software.
Steam Workshop Integration: Share your puzzles and creations easily through Steam Workshop.
PC System Requirements
Minimum:


OS: Windows XP

Processor: 1.7Ghz or Higher

Memory: 2 GB RAM

Graphics: 512MB VRAM, Pixel Shader 2.0 or higher

DirectX: Version 9.0c

Hard Drive: 80 MB available space
Mac System Requirements
Minimum:


OS: OS/X 10.7

Processor: 1.7Ghz or Higher

Memory: 2 GB RAM

Graphics: 512MB VRAM, Pixel Shader 2.0 or higher

Hard Drive: 80 MB available space
© 2013 Spotkin LLC - All Rights Reserved
"The Incredible Machine" is a registered trademark of its respective owner.
Helpful customer reviews
Title:
Contraption Maker
Genre:
Casual
,
Indie
,
Simulation
Developer:
Spotkin
Publisher:
Spotkin
Release Date:
Jul 7, 2014
Languages:
| | Interface | Full audio | Subtitles |
| --- | --- | --- | --- |
| English | | | |