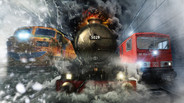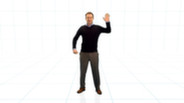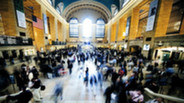 Le meilleur vient encore de s'améliorer ! RailSimulator.com repousse une fois de plus les limites de la simulation avec Train Simulator 2013 !
Date de parution: 26 sep 2013
Regarder les 3 vidéos
Packages qui comprennent ce jeu
Acheter Train Simulator 2014 - Standard Edition
Inclut les 4 articles suivants : Train Simulator 2014, Donner Pass: Southern Pacific Route Add-On, London-Faversham High Speed Route Add-On, Hamburg-Hanover Route Add-On
Acheter Train Simulator 2014: Steam Edition
Inclut les 6 articles suivants : Train Simulator 2014, Donner Pass: Southern Pacific Route Add-On, London-Faversham High Speed Route Add-On, Hamburg-Hanover Route Add-On, Sheerness Branch Extension Route Add-On, Southern Pacific SD70M Loco Add-On
Contenu téléchargeable disponible pour ce jeu
22 août 2014
Add some iconic UK locomotives and routes to your collection this weekend and make huge savings in our Best of British sale. Hurry, offers are for a limited time only. Find out more here:

https://railsimulator.createsend.com/t/ViewEmail/r/9C03D2D070B58A902540EF23F30FEDED/C67FD2F38AC4859C/
9 commentaires
Lire la suite
21 août 2014
The mixed-traffic Class 35 diesel-hydraulic locomotive is now available for Train Simulator in BR green livery.

The hydraulic transmission fitted to the Class 35 locomotives gave them their affectionate nickname of 'Hymeks' and, at the time they were built, were the most powerful diesel-hydraulic locomotive operating with a single engine. They were popular sights at the head of semi-fast and freight trains across the Western Region of the British rail network during the 1960s.

A total of 101 models were produced by Beyer Peacock between 1961 and 1964, although their operational life was relatively short – withdrawals began in 1971 and were completed by 1975. A total of four locomotives have survived into preservation.

The Class 35 for Train Simulator is available in British Railways green livery and is a former Iron Horse House model, which has been updated to TS2014 standard, including new scenarios and improved exterior modelling. Also included are BR Mk1 passenger coaches in chocolate and cream livery.

The locomotive is also Quick Drive compatible, giving you the freedom to drive the BR Class 35 on any Quick Drive enabled route for Train Simulator, such as those available through Steam. Also included are scenarios specifically for The Riviera Line: Exeter-Paignton route (available separately and required to play these scenarios).

Find out more on Steam - http://store.steampowered.com/app/258677/
15 commentaires
Lire la suite
Steam Workshop

Désormais, vous pouvez trouver, télécharger et noter facilement des scénarios pour Train Simulator 2013, directement par le biais de Steam.
Le Workshop de Steam permet de chercher très simplement du contenu spécifique ; vous pouvez aussi effectuer une recherche en fonction de vos zones d'intérêts, ou bien pour un tracé ou du contenu additionnel spécifiques. Une fois que vous avez trouvé ce que vous souhaitez, cliquez sur le bouton "S'abonner" et la prochaine fois que vous jouerez à Train Simulator, les scénarios feront automatiquement leur apparition.
Vous pouvez même voir ce que vos amis ont ajouté en favoris. Les concepteurs de scénario apprécieront aussi le processus simplifié pour rendre disponible leurs travaux directement sur Steam. Bien sûr, ce qu'il y a de vraiment excitant, c'est de créer votre propre scénario.
À propos du jeu
Train Simulator 2014 delivers everything you love about trains with the exhilaration of speed, stunning graphics, a variety of trains, real-world routes and challenging assignments. Whether you love driving trains, creating new routes or just watching the landscape fly by, your journey starts with TS2014.
TS2014 includes three stunning routes for you to enjoy. Experience the super-modern London-Faversham High Speed route, featuring the stunning London St Pancras Station and sleek, streamlined Southeastern Class 395; alternatively, take charge of a Dash 9 at the head of a heavy freight train across the mountainous Donner Pass or the streamlined ICE 2 through beautiful German countryside from Hamburg to Hanover.
Drive: Embark on a fun and rewarding career as a train driver.
Explore: Drive a wide variety of trains on iconic routes around the world.
Create: Easily build and share fantastic routes, and download more created by other players.
Collect: Build your dream collection with a host of additional routes and trains.
Train Simulator 2014: Your Journey Starts Here
Key Features
12 stunningly accurate locomotives with realistic sounds, controls and physics including Southeastern Class 395, Southern Pacific Dash 9 and DB ICE 2

3 Fantastic real-world routes including London-Faversham High Speed, Donner Pass and Hamburg-Hanover

EXCLUSIVE Steam edition includes an additional seven mile 'Sheerness Branch' line in Kent (London-Faversham High Speed) and two extra locos (Class 466 and SD70M)

Drive with Xbox 360 controller, keyboard or mouse

Integrated Steam Workshop free mission download centre

Enhanced graphics and performance

New Career System to score your driving, win achievements and join the global leader board

Quick Drive menu system: drive what you like, where you like

Access the Engine Driver community site in-game
Configuration requise
Minimum :


Système d'exploitation : Windows® XP / Vista / 7 / 8

Processeur : Core 2 Duo 2.8 GHz (Core 2 Duo 3.2 GHz recommandé), AMD Athlon MP (variantes multiprocesseurs ou similaires)

Mémoire vive : 2 Go de RAM

Affichage : Carte vidéo comportant 512 Mo de mémoire vidéo avec Pixel Shader 3.0 (AGP PCIe uniquement)

DirectX® : 9.0c

Disque dur : 6 Go d'espace disque disponible

Son : Compatible Direct X 9.0c

Autres prérequis : Connexion internet haut débit

Supplémentaire : Le lecteur Quicktime est requis pour lire les vidéos
Recommandée :


Supplémentaire : Le lecteur Quicktime est requis pour lire les vidéos
DB and the DB logo are trademarks of Deutsche Bahn AG. Southeastern is an exclusive copyright and mark of London & South Eastern Railway Ltd. All rights reserved. Used with Permission. Southern Pacific is a trademark, used under license. The Union Pacific shield is a trademark of the Union Pacific Railroad company . All other trademarks are the property of their respective owners.
Évaluations intéressantes des utilisateurs