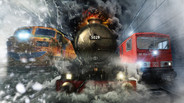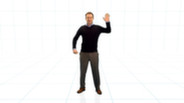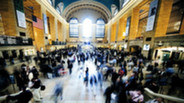 The best just got even better! RailSimulator.com pushes the boundaries of simulation once again with Train Simulator 2014!
Release Date: Sep 26, 2013
Watch all 3 trailers
Packages that include this game
Buy Train Simulator 2014 - Standard Edition
Includes 4 items: Train Simulator 2014, Donner Pass: Southern Pacific Route Add-On, London-Faversham High Speed Route Add-On, Hamburg-Hanover Route Add-On
WEEK LONG DEAL! Offer ends July 28th
Buy Train Simulator 2014: Steam Edition
Includes 6 items: Train Simulator 2014, Donner Pass: Southern Pacific Route Add-On, London-Faversham High Speed Route Add-On, Hamburg-Hanover Route Add-On, Sheerness Branch Extension Route Add-On, Southern Pacific SD70M Loco Add-On
WEEK LONG DEAL! Offer ends July 28th
Downloadable Content For This Game
July 23rd, 2014
Dovetail Games is pleased to announce that Train Simulator 2015 is set to launch on 18th September 2014 for PC. Train Simulator 2015 will give players the opportunity to drive some of the world's most powerful high-speed trains on three iconic routes from around the globe.

For more information please see our press release - http://www.dovetailgames.com/news/2014/jul/21/dovetail-games-announces-train-simulator-2015-for-september-18

Additional information is also available on Engine Driver - http://www.engine-driver.com/article/show/4681/train-simulator-2015-announced-for-18-september-2014
23 comments
Read more
July 17th, 2014
General Motors' bestselling SD40-2 diesel locomotive comes to Train Simulator in Norfolk Southern black livery in its popular high hood, long hood variant.

Around 4,000 models of the Dash 2 series locomotive were built between 1972 until 1989 as an upgrade to the SD40. This new version included an updated 3,000 horsepower, turbocharged 16 cylinder diesel-electric engine, with some external updates including longer front and rear 'porches' and an additional roof-mounted radiator grill.

The reliability and versatility of the Class saw many variants produced and nearly all remain in service, seeing service across the US, plus Canada, Mexico, Brazil and Guinea. The locomotive is capable of a 65mph top speed when fitted with standard gearing.

The EMD SD40-2 High Hood Long Hood Forward for Train Simulator is available in Norfolk Southern livery and features include cab lighting, step lights and dynamic braking. A number of freight wagons are also included, such as Bay Cement Cars, Lumber Flat Cars and Double Door Box Cars.

The locomotive is also Quick Drive compatible, giving you the freedom to drive the Norfolk Southern SD40-2 High Hood Long Hood Forward on any Quick Drive enabled route for Train Simulator, such as those available through Steam. Also included are scenarios specifically for the Norfolk Southern Coal District route (available separately and required to play these scenarios).

Find out more on Steam - http://store.steampowered.com/app/277737/
8 comments
Read more
Steam Workshop

Now you can easily find, download and rate Train Simulator 2014 scenarios directly through Steam.

The Steam Workshop enables simple searches for specific content; you can also search by area of interest or by specific routes or add-ons. Once you've found something you want, click the "Subscribe" button and, the next time you play Train Simulator, the scenarios will automatically appear.

You can even see what your friends have added to their favourites. Scenario writers also enjoy a streamlined process for uploading their work directly to Steam. Of course the exciting part is creating your scenario.
About the Game
Train Simulator 2014 delivers everything you love about trains with the exhilaration of speed, stunning graphics, a variety of trains, real-world routes and challenging assignments. Whether you love driving trains, creating new routes or just watching the landscape fly by, your journey starts with TS2014.
TS2014 includes three stunning routes for you to enjoy. Experience the super-modern London-Faversham High Speed route, featuring the stunning London St Pancras Station and sleek, streamlined Southeastern Class 395; alternatively, take charge of a Dash 9 at the head of a heavy freight train across the mountainous Donner Pass or the streamlined ICE 2 through beautiful German countryside from Hamburg to Hanover.
Drive: Embark on a fun and rewarding career as a train driver.
Explore: Drive a wide variety of trains on iconic routes around the world.
Create: Easily build and share fantastic routes, and download more created by other players.
Collect: Build your dream collection with a host of additional routes and trains.
Train Simulator 2014: Your Journey Starts Here
Key Features
12 stunningly accurate locomotives with realistic sounds, controls and physics including Southeastern Class 395, Southern Pacific Dash 9 and DB ICE 2

3 Fantastic real-world routes including London-Faversham High Speed, Donner Pass and Hamburg-Hanover

EXCLUSIVE Steam edition includes an additional seven mile 'Sheerness Branch' line in Kent (London-Faversham High Speed) and two extra locos (Class 466 and SD70M)

Drive with Xbox 360 controller, keyboard or mouse

Integrated Steam Workshop free mission download centre

Enhanced graphics and performance

New Career System to score your driving, win achievements and join the global leader board

Quick Drive menu system: drive what you like, where you like

Access the Engine Driver community site in-game
System Requirements
Minimum:


OS:Windows® XP / Vista / 7 / 8

Processor:Processor: 2.8 GHz Core 2 Duo (3.2 GHz Core 2 Duo recommended), AMD Athlon MP (multiprocessor variant or comparable processors)

Memory:2 GB RAM

Graphics:512 MB with Pixel Shader 3.0 (AGP PCIe only)

DirectX®:9.0c

Hard Drive:6 GB HD space

Sound:Direct X 9.0c compatible

Other Requirements:Broadband Internet connection

Additional:Quicktime Player is required for playing the videos
Recommended:


Graphics:Laptop versions of these chipsets may work but are not supported. Updates to your video and sound card drivers may be required

Additional:Quicktime Player is required for playing the videos
DB and the DB logo are trademarks of Deutsche Bahn AG. Southeastern is an exclusive copyright and mark of London & South Eastern Railway Ltd. All rights reserved. Used with Permission. Southern Pacific is a trademark, used under license. The Union Pacific shield is a trademark of the Union Pacific Railroad company . All other trademarks are the property of their respective owners.
Helpful customer reviews