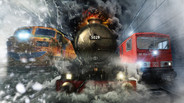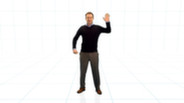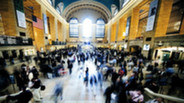 The best just got even better! RailSimulator.com pushes the boundaries of simulation once again with Train Simulator 2014!
Release Date: Sep 26, 2013
Watch all 3 trailers
Packages that include this game
Buy Train Simulator 2014 - Standard Edition
Includes 4 items: Train Simulator 2014, Donner Pass: Southern Pacific Route Add-On, London-Faversham High Speed Route Add-On, Hamburg-Hanover Route Add-On
Buy Train Simulator 2014: Steam Edition
Includes 6 items: Train Simulator 2014, Donner Pass: Southern Pacific Route Add-On, London-Faversham High Speed Route Add-On, Hamburg-Hanover Route Add-On, Sheerness Branch Extension Route Add-On, Southern Pacific SD70M Loco Add-On
Downloadable Content For This Game
July 10th, 2014
The latest route for Train Simulator captures the rugged beauty of South Africa. This route will take you on a 3'6" Cape gauge line through twenty six stations or halts on the way. Experience a range of terrain, from lush green plantations, winding rivers, traversing gorges, numerous tunnels, mountain sides, deep valleys and open plains. Travel through the rolling green hills of Pietermaritzburg at a height of 672 m and end approximately 191 km further north at Ladysmith, 1037m above sea level.

The route starts at Masons Mill's huge railway yard and depot just outside Pietermaritzburg in the KwaZulu Natal province of South Africa. From there it winds with double, electrified track to the first major station on the route, Pietermaritzburg. Travelling north from Pietermaritzburg, it forms two complete balloons (loops) at Boughton station, in order to negotiate the narrow valley at the foot of the first mountain range, then climbing to the first tunnels at Cedara, two single bores each 6km long.

After Cedara, the line continues to progress through more tunnels, river crossings and a few major stations, surrounded by plantations, factories and the occasional traditional village next to the line.

Between Merrivale and Tweedie is the huge wall of the Midmar dam, a spectacle to tourists, which can be seen from the line.

The product features Class 6E1 Series 4 3Kv DC electric locomotives, designed and built for the South African Railways (SAR) by Union Carriage and Wagon (UCW) in Nigel, Transvaal. One hundred locomotives were delivered in 1973 and 1974, numbered E1446 to E1545. The South African Class 6E1 was produced in eleven series over a period of nearly sixteen years, with 960 units produced altogether, all built by UCW. This makes the 6E1 the most numerous single locomotive class ever to have seen service in South Africa and serves as proof of a highly successful design.

The locomotive is presented in four livery variations, Blue, Red, Red with yellow stripes and Orange.

In addition, a selection of wagons is included along with a passenger car.

Career Scenarios:
My Shift
In to the Past
Evening Run
Pickup at Dawn
Double Take
School Rugby Dilemma
Long Haul Up
Delivery Masons Mill
Jack of all Trades
Uphill

Run long, heavy freight trains over difficult and rugged terrain for the long haul or passenger services along the line. There is something here for everyone.

More scenarios are available on Steam Workshop online and in-game. Train Simulator's Steam Workshop scenarios are free and easy to download, adding many more hours of exciting gameplay. With scenarios being added daily, why don't you check it out now!

Key Features include:

191km Route from Pietermaritzburg to Ladysmith
26 Stations and Halts
Large freight rail yards and loco depots
Class 6E1 locomotive in four livery variations
Wagons and a Passenger Coach
Career Scenarios
Free Roam Scenarios
Quick Drive Compatible

Find out more on Steam - http://store.steampowered.com/app/222622/
2 comments
Read more
July 10th, 2014
The dual mode P32 AC-DM comes to Train Simulator for the NEC: New York-New Haven route in Metro-North livery.

The General Electric designed 'Genesis' series were built between 1992 and 2001 for Amtrak, Metro-North and Via Rail. Their unique design – built with a lower height than other North American locomotives – has made the series a common sight on the Northeast Corridor, known for its low-profile tunnels.

The P32 AC-DM can operate on power generated by diesel motor or from third rail pick-up. It is also unique in being equipped with General Electric's alternating current (AC) traction motors, rather than DC motors as used in other subtypes.

The P32 AC-DM 'Genesis' for Train Simulator is available in Metro-North livery and features in-cab signalling specifically for the NEC: New York-New Haven route. Also included are Metro-North Shoreliner III passenger cars and a Metro-North Shoreliner III Cabcar.

The locomotive is also Quick Drive compatible, giving you the freedom to drive the Metro-North P32 AC-DM on any Quick Drive enabled route for Train Simulator, such as those available through Steam. Also included are scenarios specifically for NEC: New York-New Haven route (available separately and required to play these scenarios).

Find out more on Steam - http://store.steampowered.com/app/258655/
10 comments
Read more
Steam Workshop

Now you can easily find, download and rate Train Simulator 2014 scenarios directly through Steam.

The Steam Workshop enables simple searches for specific content; you can also search by area of interest or by specific routes or add-ons. Once you've found something you want, click the "Subscribe" button and, the next time you play Train Simulator, the scenarios will automatically appear.

You can even see what your friends have added to their favourites. Scenario writers also enjoy a streamlined process for uploading their work directly to Steam. Of course the exciting part is creating your scenario.
About the Game
Train Simulator 2014 delivers everything you love about trains with the exhilaration of speed, stunning graphics, a variety of trains, real-world routes and challenging assignments. Whether you love driving trains, creating new routes or just watching the landscape fly by, your journey starts with TS2014.
TS2014 includes three stunning routes for you to enjoy. Experience the super-modern London-Faversham High Speed route, featuring the stunning London St Pancras Station and sleek, streamlined Southeastern Class 395; alternatively, take charge of a Dash 9 at the head of a heavy freight train across the mountainous Donner Pass or the streamlined ICE 2 through beautiful German countryside from Hamburg to Hanover.
Drive: Embark on a fun and rewarding career as a train driver.
Explore: Drive a wide variety of trains on iconic routes around the world.
Create: Easily build and share fantastic routes, and download more created by other players.
Collect: Build your dream collection with a host of additional routes and trains.
Train Simulator 2014: Your Journey Starts Here
Key Features
12 stunningly accurate locomotives with realistic sounds, controls and physics including Southeastern Class 395, Southern Pacific Dash 9 and DB ICE 2

3 Fantastic real-world routes including London-Faversham High Speed, Donner Pass and Hamburg-Hanover

EXCLUSIVE Steam edition includes an additional seven mile 'Sheerness Branch' line in Kent (London-Faversham High Speed) and two extra locos (Class 466 and SD70M)

Drive with Xbox 360 controller, keyboard or mouse

Integrated Steam Workshop free mission download centre

Enhanced graphics and performance

New Career System to score your driving, win achievements and join the global leader board

Quick Drive menu system: drive what you like, where you like

Access the Engine Driver community site in-game
System Requirements
Minimum:


OS:Windows® XP / Vista / 7 / 8

Processor:Processor: 2.8 GHz Core 2 Duo (3.2 GHz Core 2 Duo recommended), AMD Athlon MP (multiprocessor variant or comparable processors)

Memory:2 GB RAM

Graphics:512 MB with Pixel Shader 3.0 (AGP PCIe only)

DirectX®:9.0c

Hard Drive:6 GB HD space

Sound:Direct X 9.0c compatible

Other Requirements:Broadband Internet connection

Additional:Quicktime Player is required for playing the videos
Recommended:


Graphics:Laptop versions of these chipsets may work but are not supported. Updates to your video and sound card drivers may be required

Additional:Quicktime Player is required for playing the videos
DB and the DB logo are trademarks of Deutsche Bahn AG. Southeastern is an exclusive copyright and mark of London & South Eastern Railway Ltd. All rights reserved. Used with Permission. Southern Pacific is a trademark, used under license. The Union Pacific shield is a trademark of the Union Pacific Railroad company . All other trademarks are the property of their respective owners.
Helpful customer reviews