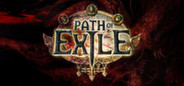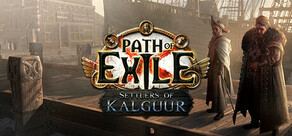 You are an Exile, struggling to survive on the dark continent of Wraeclast, as you fight to earn power that will allow you to exact your revenge against those who wronged you. Created by hardcore gamers, Path of Exile is an online Action RPG set in a dark fantasy world.
Release Date: Oct 23, 2013
Watch all 3 trailers
September 21
The fifteenth episode of the community State of Exile podcast was recorded today. It's in two parts, the second of which has Carl and Rory from our balance department as guest speakers. Part One is here and Part Two is here. In other news, we've released five new screenshots from the 1.2.3 patch (One Two Three Four Five). All of these screenshots show a new type of enemy skill (internally called Beacons) that cause objects to be placed randomly that explode a few seconds later. In these screenshots, they are being used in some Haku mission variations.
2 comments
Read more
September 18
We're planning to deploy the 1.2.3 Content Update late next week. Today's news post includes some information about what's intended for the update, but shouldn't be treated as full patch notes. There are many other changes that aren't included in this post.

A large component of 1.2.3 is increased mission variety. Tora has now found new kinds of monsters she'll ask you to hunt down, including bosses with all-new skills. Haku's bosses have been improved and have all-new effects that occur when you pick up the Spirit. Vagan has a new combat variation, new companion variations, and sometimes drops traps around his arena before the fight starts. At higher difficulties, Elreon missions can now have waves that include Magic, Rare, and Unique monsters. Some improvements have also been made to the Vorici guards.

As mentioned earlier, we're including three new microtransaction pets in this patch: Blue Land Crab, Formosan Deer and Nursery Web Spider.

We have added a monster designed by a Ruler of Wraeclast! You will find it in some of Tora's missions and the heavily forested areas of Act Two.

We are adding two new Unique Maps, designed by supporters. Both are are very challenging maps with appropriate rewards to go with those challenges.
8 comments
Read more
Reviews
"PC Game of the Year 2013"
9 – Gamespot

"Path of Exile distinguishes itself with a unique ability system based on gems and a labyrinthine passive skill system that permits the creation of almost any type of character."
8.8 – IGN

"Everything you wanted from Diablo 3 - and more"
PC Gamer Magazine October 2013

About the Game
You are an Exile, struggling to survive on the dark continent of Wraeclast, as you fight to earn power that will allow you to exact your revenge against those who wronged you. Created by hardcore gamers, Path of Exile is an online Action RPG set in a dark fantasy world. With a focus on visceral action combat, powerful items and deep character customization, Path of Exile is completely free and will never be pay-to-win.
Key Features
Freedom. Power. Revenge.
Banished for your misdeeds to the dark, brutal world of Wraeclast, you play as the Duelist, Witch, Ranger, Templar, Marauder, Shadow or the Scion class. From forsaken shores through to the ruined city of Sarn, explore Wraeclast and uncover the ancient secrets waiting for you.

Unlimited Character Customization
Create and customize hundreds of unique skill combinations from tradable itemized gems and our gigantic passive skill tree. Combine skill gems, support gems and trigger gems to create your own unique combination of power, defense and destruction.

Deadly Missions
The Forsaken Masters each have their own style of mission and each of these missions has many variations. As you explore deeper into Wraeclast, the pool of available variations increases to challenge you in new ways. All of the Missions and their variations can occur anywhere in the game, including within end-game Maps.

Dressed to Kill
Path of Exile is all about items. Find, collect and trade magic, rare and unique items with arcane properties, then customize your character build around the deadliest combinations you possess.

Brutal Competitive Play
Battle in PvP tournaments seasons and Capture the Flag events for worldwide recognition. Compete in Daily Leagues and Race Events that run as separate game worlds with their own ladders and economies to win valuable prizes.

Customise Your Hideout
​In their extensive travels throughout Wraeclast, the Forsaken Masters have discovered ideal locations for an Exile to use as their own secret Hideout. Once you've earned a Master's trust, you may be taken to a Hideout, where you can create your own personalised town. Masters residing in your Hideout offer you daily Missions and train you in advanced crafting options. Use your Hideout as a quiet place to craft after battle, or expand it and use it as a personalised Guild Hall with hundreds of decorations.

Fair-To-Play. Never Pay-To-Win.
We're committed to creating a fair playing field for all players. You cannot gain gameplay advantage by spending real money in Path of Exile.
System Requirements
Minimum:


OS: Windows XP SP3/Vista/Windows 7/8

Processor: x86-compatible 1.4GHz or faster processor

Memory: 2 GB RAM

Graphics: NVIDIA® GeForce® 7800 GT or ATI Radeon™ X1950 Pro or better

DirectX: Version 9.0c

Network: Broadband Internet connection

Hard Drive: 5 GB available space
(c) 2006 - 2013 Grinding Gear Games Ltd.
Helpful customer reviews
Awards