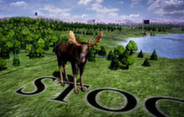 Fulfill Your Quest For Global Domination Paradox Development Studio is back with the fourth installment of the award-winning Europa Universalis series. The empire building game Europa Universalis IV gives you control of a nation to guide through the years in order to create a dominant global empire.
Release Date: Aug 13, 2013
Watch all 2 trailers
Buy Europa Universalis IV
Buy Europa Universalis IV Extreme Edition
Downloadable Content For This Game
April 10th, 2014
Come Visit Us in Boston April 11-13!

Hey, quick question – do you like games? Maybe that's too vague… do you like our games, and seeing those games, and playing those games, and meeting the people who made those games, and getting some sweet swag related to those games while in the company of gamers who are way into games? Well, if you happen to be attending PAX East, which is happening in Boston, April 11-13, we're going to be there this year, and we're bringing games!

Paradox is proud to join the fun this year at PAX East, where we'll have our own booth (#648) full of magnificence. That magnificence will include stations where you can come and play War of the Vikings and Magicka: Wizard Wars – enough stations to allow 4v4 battles in each game! We're also going to be showing off Wealth of Nations for Europa Universalis IV, which hasn't even been made available to the public yet. Plus, a bunch of swell folks from Paradox Development Studio will be there with dedicated PCs of their own, and those guys haven't been made available yet either!

We're prouder still to announce that we're going to be working with AbleGamers at PAX under the banner "Everyone Can Game." The AbleGamers Charity enables gamers with disabilities to enjoy the fun and freedom that only games can provide and works with publishers and technology providers to minimize the barriers to fun for everyone. Visit the Pachinko for Charity station at the AbleGamers booth in the BandLands area where you can win great prizes and help us help AbleGamers as we match the first $7,500 in donations given by PAX attendees through the program.

To top it all off, we're also going to be running a series of giveaways and contests, which will involve tremendous piles of swag. A whole mess of our developers will be there, as well, and they're pretty swag too, if we do say so ourselves.

See you in Beantown!
7 comments
Read more
February 19th, 2014
Not the first and by no means the last, happy conquering!

Highlights:
----------
- Annexing or integrating another country now makes you take over all their dependencies as well.
- Navies retreating now pick closest port with naval distance, not the shortest how birds fly.
- East India Traderoute triggered modifier is now available for americans and africans, and is no longer limited by <30% mercantilism.. effect is now +5% trade income.
- You can now collect trade in any node. Not that its a good idea to do it where you don't have fleet bases.
- Greatly improved AI for returning home when in exile
- Greatly improved naval invasion AI
- Replacing War Subsidies with Subsidies that can be used at any time, for longer durations of time
- Fixed the infamous 26-player lobby crash
- If a player in MP is at war, a war-icon will be shown at that players name in the outliner.
- Added DLC-icons to the frontend like the once in CK2.
- Vasselize missions now give a cb for 25 instead of 10 years and abort on the cb expiring
- Exported DAYS_PER_PHASE, DAYS_PER_SIEGE_PHASE and COMBAT_DICE_SIDE to defines
- Enabled modding in unit_type on ships
- Added a checkbox to decisions to set whether or not you want to be notified about the decision being available to take
- Can no longer get the same mission twice

And much much more... (click link)
http://forum.paradoxplaza.com/forum/showthread.php?757047-Patch-1.5-Released!-checksum-ea3d
32 comments
Read more
Reviews
"A hallmark of excellence."
9,5/10 – Destructoid

"Europa Universalis IV is a masterwork of a strategy game."
91/100 & Editors Choice – PC Gamer

"Complex and rewarding strategizing makes the fourth game in the Europa Universalis dynasty shine."
9/10 & Editors Choice – Gamespot

Digital Extreme Edition
The Digital Extreme Edition includes the following:

STAR AND CRESCENT - 50 new Muslim themed event pictures, as well as several new events for the Muslim nations

HORSEMEN OF THE CRESCENT UNIT PACK - 12 unique cavalry modes for the Ottoman, Mamluk, and Persian nations. This enhances the visual experience of EUIV.

CONQUEST OF CONSTANTINOPLE MUSIC PACK - 3 tracks containing 10 new minutes of music masterly composed by Andreas Waldetoft
About the Game
Fulfill Your Quest For Global Domination
Paradox Development Studio is back with the fourth installment of the award-winning Europa Universalis series. The empire building game Europa Universalis IV gives you control of a nation to guide through the years in order to create a dominant global empire. Rule your nation through the centuries, with unparalleled freedom, depth and historical accuracy. True exploration, trade, warfare and diplomacy will be brought to life in this epic title rife with rich strategic and tactical depth.
Main Features
Make your own decisions: Nation building is completely flexible and the possibilities are endless.

Use your Monarch Power: Experience the new system of monarch power where your choices are influenced by the caliber of the man or woman you have at the top and will direct the ebb and flow of gameplay.

Experience history coming to life: The great personalities of the past are on hand to support you as you make your mark on thousands of historical events.

Turn the world into your playground: Enjoy hundreds of years of gameplay in a lush topographical map complete with dynamic seasonal effects.

Experience the all new trade system: The trade system adds a new dimension to the great trade empires of the period. Gain control of vital trade routes and make the wealth of the world flow to your coffers.

Bring out your negotiating skills in a deeper diplomatic system: Use coalitions, royal marriages and support for rebels and explore the possibilities of the new unilateral opinion system.

Engage in Cross-platform Multiplayer: Battle against your friends or try the co-operative multiplayer mode that allows several players to work together to control a single nation with up to 32 players. Featuring hotjoin, improved chat, new matchmaking servers and support for a standalone servers.

Create your own history & customize your game: Europa Universalis IV gives you the chance to customize and mod practically anything your heart may desire and uses Steam Workshop.
PC System Requirements
Minimum:


OS:XP/Vista/Windows 7/Windows 8

Processor:Intel® Pentium® IV 2.4 GHz eller AMD 3500+

Memory:2 GB RAM

Graphics:NVIDIA® GeForce 8800 or ATI Radeon® X1900, 512mb video memory required

DirectX®:9.0c

Hard Drive:2 GB HD space

Sound:Direct X- compatible soundcard

Other Requirements:Broadband Internet connection

Additional:Controller support: 3-button mouse, keyboard and speakers. Internet Connection or LAN for multiplayer
Recommended:


OS:XP/Vista/Windows 7/Windows 8

Processor:Intel® Pentium® IV 2.4 GHz or AMD 3500+

Memory:2 GB RAM

Graphics:NVIDIA® GeForce 8800 or ATI Radeon® X1900, 1024mb video memory required

DirectX®:9.0c

Hard Drive:2 GB HD space

Sound:Direct X-compatible soundcard

Other Requirements:Broadband Internet connection

Additional:Controller support: 3-button mouse, keyboard and speakers. Internet Connection or LAN for multiplayer
Mac System Requirements
Minimum:


OS:Mac OS X 10.6.8 or better

Processor:Intel Core Duo Processor (2GHz or better)

Memory:2 GB RAM

Graphics:ATI Radeon HD 6750 / NVIDIA GeForce 320 / NVIDIA GeForce 9600 or higher, 1024MB graphics memory required

Hard Drive:2 GB HD space

Other Requirements:Broadband Internet connection

Additional:GLSL 1.3, OpenGL 2.1. Controller support: 3-button mouse, keyboard and speakers. Internet Connection or LAN for multiplayer
Recommended:


OS:Mac OS X 10.6.8 or better

Processor:Intel Core Duo Processor (2GHz or better)

Memory:2 GB RAM

Graphics:ATI Radeon HD 6750 / NVIDIA GeForce 320 / NVIDIA GeForce 9600 or higher, 1024MB graphics memory required

Hard Drive:2 GB HD space

Other Requirements:Broadband Internet connection

Additional:GLSL 1.3, OpenGL 2.1. Controller support: 3-button mouse, keyboard and speakers. Internet Connection or LAN for multiplayer
Linux System Requirements
Minimum:


OS:Ubuntu 12.04 LTS

Processor:Intel Core Duo Processor (2GHz or better)

Memory:2 GB RAM

Graphics:ATI Radeon HD 6750 / NVIDIA GeForce 320 / NVIDIA GeForce 9600 or higher, 1024MB graphics memory required

Hard Drive:2 GB HD space

Other Requirements:Broadband Internet connection

Additional:GLSL 1.3, OpenGL 2.1. Controller support: 3-button mouse, keyboard and speakers. Internet Connection or LAN for multiplayer
Recommended:


OS:Ubuntu 12.04 LTS

Processor:Intel Core Duo Processor (2GHz or better)

Memory:2 GB RAM

Graphics:ATI Radeon HD 6750 / NVIDIA GeForce 320 / NVIDIA GeForce 9600 or higher, 1024MB graphics memory required

Hard Drive:2 GB HD space

Other Requirements:Broadband Internet connection

Additional:GLSL 1.3, OpenGL 2.1. Controller support: 3-button mouse, keyboard and speakers. Internet Connection or LAN for multiplayer
Paradox Interactive, EUROPA UNIVERSALIS® Copyright© [2013] Paradox Interactive AB All rights reserved. www.paradoxplaza.com
Helpful customer reviews