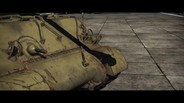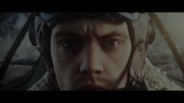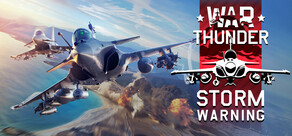 War Thunder is a next generation MMO combat game dedicated to World War II military aviation, armored vehicles, and fleets. You will take part in all of the major combat battles, fighting with real players all over the world.
Release Date: Aug 15, 2013
Watch all 3 trailers
Buy War Thunder - Steam Pack
War Thunder Steam Pack includes premium airplanes, two single-player campaigns, one month of Premium account upgrades, and 1700 Golden Eagles!
Downloadable Content For This Game
September 17
From the 17th September 12:00 GMT to 18th September 12:00 GMT
+30% research points for all modifications of Ju 87

Compared to its contemporaries, the Douglas SBD Dauntless or Aichi D3A "Val", there is nothing uniquely special about the Junkers Ju 87, yet no aircraft before or since has achieved the fearsome reputation. Its generic designation "Stuka", shorted from "Sturzkampfflugzeug"i (diving attack aircraft), was elevated into a dictionary entry.

Legendary German aviator Ernst Udet used a Curtiss Hawk II (D-IRIK, exists today purchased to demonstrate the well known dive bombing tactic in May 1934. This generated enough interest to officially pursue the tactic and act on designs by Karl Plauth and Hermann Poh. Pohlmann used a Junkers K 47 as a test bed, strengthening the airframe with twin tails for clear view.

The Stuka followed the typical Junkers design philosophy of the time of tapering wings, this time to nearly a point, and a slotted plain flap mounted below the main wing, a design invented and named after Professor Junkers. The Doppelflügel (double-wing) seen on Ju 52 and Ju 86 offered excellent slow landing speed, an important ability in the days of grass runways but also improved maneuverability a nominal amount. When the Ju -87-V1 prototype first flew in 17 September 1935 it included twin tails like the K 47 looking like a single engine Ju 86.

The famous "inverted gull wing" of the Stuka was a common tactic to keep the landing gear as short as possible, a design seen on the F4U Corsair and Loire-Nieuport LN.401. The Stuka's speed was considered too low to gain worthwhile advantage from retractable gear, as the weight and complexity penalizes a significant portion of speed gain. Also in 1933 retractable gear was at the limits of technology and failures were common. There is every indication the drag of the gear was deliberately planned feature to control dive speed also.

The initial prototypes were equipped with Rolls Royce Kestrel engines (forerunner of Merlin), but the native German offerings, BMW "Hornet" and later Jumo 210Aa was was underpowered. The twin tails of the first prototype were too weak and broke on testing causing fatality of test pilot and his engineer. The situation became so dire for the the new aircraft that at one point the recently minted RLM cancled the entire Ju 87 project for a rival Heinkel He 118 design; fortunately for Junkers, Ernst Udet immediately reversed the decision citing a previously disastrous test flight.

The travails and tribulations were not over yet for this future legend, as performance was still far from adequate with Wolfram von Richthofen, cousin of the famous Red Baron, highly critical of the slow speed. Still, Richthofen and others did overall praise the aircraft and shortly the Ju 87A rolled out to participate in the Spanish Civil War.

Experiences form the SCW were incorporated into the new B model with early units also going to Spain where the new design finally matured to a powerful machine with a highly sophisticated automatic dive bombing mechanism and bomb drop pattern controls. By the time WW2 started with the invasion of Poland, the Luftwaffe had 336 Ju 87B units on hand. A new dive bombing sight improved combat accuracy to within 10 meter radius. The most unique and memorable feature installed was the "Horns of Jericho", a feature attributed to Ernst Udet. While it penalized its top speed, the ear splitting screech was incredibly terrorizing to those in the sights to the point it became more destructive than the bombs itself, becoming the only thing victims spoke about.

While the mythos grew, the combat effectiveness diminished. The slow Ju 87 was becoming an easier target as the defensive fighters became faster and heavier armed. Attempts to improve performance only delayed the inevitable, yet despite its age the Stuka managed to do better than expected; it had to because no effective successor materialized. Its slow, steady flight proved a perfect platform for twin 37mm cannons that devastated all manner of ground vehicles. To that end, when Fairchild Aircraft designed the A-10 Warthog, they studied the combat record of the Ju-87 above all other WW2 combat aircraft.

Joe "Pony51" Kudrna
0 comments
Read more
September 16
Many post war commentators wrongly accuse and the inactivity of France and the United Kingdom during the invasion of Poland by German forces. But few people know that there was actually an offensive made by France in Germany which aimed to stop or slow down the Blitzkrieg over Polish territory. An agreement was signed on May 19th, 1939 , in Paris between General Gamelin and the Polish Minister of War, General Kasprzycki. The most prominent issue was the material support by France, which was accomplished by the delivery of fifty R35 tanks in July 1939. Also, in the event of an invasion or a large numbers of German soldiers heading to Poland, the French army could be asked to act as quickly as possible to ensure that the enemy redirected its forces on a new front.

The Saar offensive consisted of substantial numbers of soldiers and tanks supported by artillery. An ambitious frontal attack was launched on September 4th, on the initiative of the 4th Infantry Division. They were progressing well and almost all their targets and objectives were completed by September 7th. Unfortunately, the Germans had heavily mined and trapped certain strategic points en route, causing the first losses in the French ranks. They faced a kind of mine that was later copied by French engineers where the user guide was actually a direct translation of the German instruction booklet. The famous S-mine , an explosive leaping device, was able to kill within 20 meters by using numerous small steel balls; this revolutionary device was the reason for the loss of many soldiers taken off guard. The armored forces mainly composed of R35 and some FT-17 tanks; the significant threat to these vehicles was the Teller mine, which also proved itself to be successful during the war.

The German First Army, commanded by General Erwin von Witzleben, were relatively few in number with no armor available to oppose the French mechanized units, a great lack of cannons and artillery and, of these 17 units, 10 were reservists. The Germans had no other choice but to withdraw and conduct rearguard combats. By chance, the multiple traps significiently slowed the advance of the invasion and the heavily fortified Siegfried line stopped them completely. The French did not have the necessary means to break through, and an attempt ended in failure near Brebach.

Their initial instructions were to take and hold the conquered territory, and to dig in to establish a first line of defense. Unfortunately, the French general-staff decided otherwise due to the turning tide of the war. The Polish army was almost defeated and German units were transferred to the West starting on September 14th, whilst French air power was now losing its foothold in the skies with the reinforcement of Luftwaffe units in the vicinity. French reserve forces were also unready, and the divisions were more or less scattered. A retreat was decided on September 30th and French units withdrew slowly and gradually while trapping many bridges built by the French engineers. Many anti-tank barricades were established and farm vehicles were used to block village entrances guarded by the French. The German army, meanwhile, was preparing for the attack and launched their counter-offensive on October 16th to reclaim their territory. The last French forces returned to France on October 24th, leaving the borders unchanged in any way. France had failed to lighten the incredible burden on Polish forces.

2 French fighter pilots were lost during the action, their MS.406s were shot during fighting against the Bf-109. The Morane-Saulnier (MS) 406 was one of the most popular French fighter aircraft at the beginning of the war. Reliable, extremely strong and highly maneuverable but lightly armed, it was popular with its pilots.

The War Thunder Team
0 comments
Read more
About the Game
War Thunder
is a next generation MMO combat game dedicated to World War II military aviation, armored vehicles, and fleets. You will take part in all of the major combat battles, fighting with real players all over the world.
War Thunder
offers a highly detailed and personalized aviation experience, giving players access to hundreds models of planes with detailed cockpits, dozens of upgradeable weapons, and flying skills that can be honed and improved with each mission. Thanks to the game's painstaking attention to detail, you'll truly feel like a World War II fighter pilot as you plunge into battle.
The genuine World War II experience isn't limited to the skies. The massive historical battles featured in War Thunder cannot be fought by aviation alone, so the game will also expose players to combat on land and at sea. Currently the game is in open beta stage and full functionality is yet to come.
Features Include
Varied PvP-experiences set in full-scale combat missions

Multiple settings options allow advanced virtual pilots and beginners to enjoy playing the game together

Rich PvE content: dynamic campaigns, solo missions, mission editor, and much more for single-player and cooperative gameplay

Impressive diversity includes detailed models of planes and their cockpits, as well as tanks and ships

Astonishing graphics, authentic sound effects, and beautiful music
PC System Requirements
Minimum:


OS: Windows XP SP2, Windows Vista SP1, Windows 7, Windows 8

Processor: 2,2 GHz

Memory: 1 GB RAM

Graphics: Nvidia GeForce 7XXX series or higher; AMD Radeon 1XXX series or higher

DirectX: Version 9.0c

Network: Broadband Internet connection

Hard Drive: 8 GB available space
Recommended:


OS: Windows 7,

Processor: dual-core 2,4 GHz

Memory: 4 GB RAM

Graphics: Nvidia GeForce 460 or higher

DirectX: Version 9.0c

Network: Broadband Internet connection

Hard Drive: 8 GB available space
Mac System Requirements
Minimum:


OS: 10.9 Mavericks

Processor: Intel Core i7

Memory: 4 GB RAM

Graphics: AMD/Nvidia/Intel HD 4000

Network: Broadband Internet connection

Hard Drive: 8 GB available space
Recommended:


OS: 10.9.2 Mavericks

Processor: Intel Core i7

Memory: 8 GB RAM

Graphics: AMD/Nvidia

Network: Broadband Internet connection

Hard Drive: 8 GB available space
© 2009—2014 by Gaijin Entertainment. Gaijin and War Thunder are trademarks and/or registered trademarks of Gaijin Entertainment or its licensors, all other logos are trademarks of their respective owners.
XF5F-1 Skyrocket, XP-50, F4F-3 Wildcat, F4F-4 Wildcat, F4U-1A Corsair, F4U-1B Corsair, F4U-1C Corsair, F6F-3 Hellcat, F9F-2 Panther, F9F-5 Panther, OS2U-1 Kingfisher, OS2U-3 Kingfisher, P‑47D-25 Thunderbolt, and P-47D-28 Thunderbolt are trademarks of Northrop Grumman Systems Corporation and are used under license to Gaijin Entertainment Corporation.
Helpful customer reviews
Awards