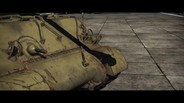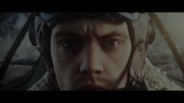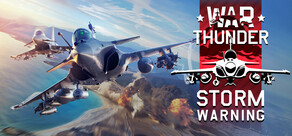 War Thunder is a next generation MMO combat game dedicated to World War II military aviation, armored vehicles, and fleets. You will take part in all of the major combat battles, fighting with real players all over the world.
Release Date: Aug 15, 2013
Watch all 3 trailers
Buy War Thunder - Steam Pack
War Thunder Steam Pack includes premium airplanes, two single-player campaigns, one month of Premium account upgrades, and 1700 Golden Eagles!
Downloadable Content For This Game
August 19th, 2014
On the morning of the 19th August 1942, a joint force of allied combatants supported by the Free French, the RAF and the Royal Navy began operations for an attack on the German occupied French port of Dieppe. Originally to be codenamed as Operation Rutter, Operation Jubilee as it was later known resulted in disastrous attempt at opening a second front to take German military pressure off the Soviets after the lightning attacks following Operation Barbarossa in June of 1941.

After the evacuation of Dunkirk in 1940 prior to the Battle of Britain, Allied forces comprised of British and Canadian infantry as well as volunteers from America and the Free French resistance planned for developments of a much more effective raiding force. Working in conjunction with the RAF and Royal Navy, many new techniques were to be employed to try to prevent a repeat of previous experiences. The operation specifically at Dieppe was planned by Vice Admiral Lord Mountbatten and was originally to take place during June of 1942 under the codename of Operation Rutter.

Bad weather amongst other factors pushed the raid back, almost to the point where Field Marshal Montgomery wanted cancellation. Plans were however shifted to August as the raid was re-adjusted and re-named to Operation Jubilee. Under pressure from the Canadian Government that their troops see some action, the primary attacking force consisted largely of Canadians from the 2nd Infantry Division. 5,000 Canadians, 1,000 British as well as 50 United States Rangers would comprise of the Infantry elements with around 237 naval ships of all classes also partaking.

he RAF allotted 74 squadrons of aircraft for the Dieppe raid. However this force was ultimately reduced due to fears of French civilian casualties if large scale bombing was to be adopted. As such, a "hit and run" style was adopted to try to neutralize German positions with support of the Royal Navy and allow the land elements to capture the port and nearby town.

At 4:50 AM on the 19th of August the raid began after months of unsatisfactory attempts. The element of surprise was lost almost immediately when some of the landing craft engaged fire with several small German convoys around 3:48 AM, already foreshadowing the disasters to come. The main assault simply fell into chaos as soon as the tanks began to roll off the landing crafts. Shingle on the beach as well as concrete blocks grinded the tanks to a halt and bogged them down on the harsh surface, leaving them prey to German anti-tank defences. Infantry elements proved to be even less successful as machine gun fire crossed from all around in hidden positions. Disarray was made even worse by smoke screens laid by Royal Navy ships that blocked the objectives and landing positions, resulting in misjudged landings and utter mayhem for Allied forces.

Hurricane fighter-bombers and their Spitfire escorts from the RAF could do little to draw Luftwaffe opposition out on their own terms. Insufficient protective fire was provided to the landing forces and the failure to gain aerial superiority on the operation allowed Dornier Do 217's of KG 2 to commence attacks on the Royal Navy ships, who were also failing to provide sufficient fire on German positions. All of this resulted in the land forces ultimately being largely ineffective and completely trapped in a situation that echoed Dunkirk two years prior to Dieppe.

At 11:00 AM the order to withdraw was given. By this time the Luftwaffe had made its presence more known and infantry forces and tanks were trapped under heavy fire almost at the positions they initially landed on. By 14:00 the evacuation was completed and all assets that could be retrieved pulled back. Many Churchill tanks as well as other military equipment stood exactly where it was left on the beaches, either rendered useless or simply abandoned in action.

The aftermath showed the disastrous effects of the raid with 3,367 of the 5,000 Canadian combatants critically wounded, taken prisoner or killed in action. 275 British Commandos lost their lives and the RAF lost 106 aircraft to AAA fire. The Luftwaffe also suffered losses, losing 48 aircraft. The Royal Navy sustained losses of 550 killed or wounded, losing one Destroyer and 33 Landing craft. German army casualties were around 591.

Lessons learned from this event would consequently affect Operation Neptune, the Allied D-Day landings that would take place 2 years later in Normandy that ultimately proved a success and turned the tide on the Western Front.
0 comments
Read more
August 19th, 2014
Testing new game mode "The Sky is for Heroes"
From August 19th 10:30 GMT (estimated testing time 24 hours) - special RB event "The Sky is for Heroes"

From August 19th 10:30 GMT (if RB testing goes fine) - special SB event "The Sky is for Heroes" as main mode for Ground Forces in SB

Dear players!

Today we started a test in the event mode - an event that introduces respawn system based on the points gained in battle. The event is called "The sky is for heroes"

Destroying enemy vehicles, dealing damage and capturing zones will give you Spawn Points which you may spend for further respawns in any vehicles set in your line-up before the battle.

Main Features of this mode:

Details:

After starting the session, each player in the team will receive an initial 400 Points which he spends to get the first vehicle to participate in the battle;
Matchmaking is calculated according to the vehicle that has maximum BR in the line-up;

If the player fails to earn enough points for respawn before his vehicle is destroyed, he withdraws from the battle;

A team wins once it accomplishes the mission's task or destroys all enemy vehicles - the same as for standard War Thunder missions.
The given numbers are calculated if the vehicle you wish to respawn in has highest BR in the battle. If there are vehicles with higher BR than the vehicle you want to respawn in, you will need to spend less points.
With BR difference of 1.0 and more in your line-up maximum step-down ratio is 0.75
E.g. if the BR of the battle is 3.7 it will cost you 300 points to respawn in T-34-57 and about 220 points to spawn in Т-34 1941(BR 2.7).
Dear players, you may have already tested this type of mode during the CBT of Ground Forces and due to popular demand it has been considerably reworked and will be available for further testing.

Please feel free to give us feedback and suggestions in this thread. This will definitely help to improve the given mode.
2 comments
Read more
About the Game
War Thunder
is a next generation MMO combat game dedicated to World War II military aviation, armored vehicles, and fleets. You will take part in all of the major combat battles, fighting with real players all over the world.
War Thunder
offers a highly detailed and personalized aviation experience, giving players access to hundreds models of planes with detailed cockpits, dozens of upgradeable weapons, and flying skills that can be honed and improved with each mission. Thanks to the game's painstaking attention to detail, you'll truly feel like a World War II fighter pilot as you plunge into battle.
The genuine World War II experience isn't limited to the skies. The massive historical battles featured in War Thunder cannot be fought by aviation alone, so the game will also expose players to combat on land and at sea. Currently the game is in open beta stage and full functionality is yet to come.
Features Include
Varied PvP-experiences set in full-scale combat missions

Multiple settings options allow advanced virtual pilots and beginners to enjoy playing the game together

Rich PvE content: dynamic campaigns, solo missions, mission editor, and much more for single-player and cooperative gameplay

Impressive diversity includes detailed models of planes and their cockpits, as well as tanks and ships

Astonishing graphics, authentic sound effects, and beautiful music
PC System Requirements
Minimum:


OS: Windows XP SP2, Windows Vista SP1, Windows 7, Windows 8

Processor: 2,2 GHz

Memory: 1 GB RAM

Graphics: Nvidia GeForce 7XXX series or higher; AMD Radeon 1XXX series or higher

DirectX: Version 9.0c

Network: Broadband Internet connection

Hard Drive: 8 GB available space
Recommended:


OS: Windows 7,

Processor: dual-core 2,4 GHz

Memory: 4 GB RAM

Graphics: Nvidia GeForce 460 or higher

DirectX: Version 9.0c

Network: Broadband Internet connection

Hard Drive: 8 GB available space
Mac System Requirements
Minimum:


OS: 10.9 Mavericks

Processor: Intel Core i7

Memory: 4 GB RAM

Graphics: AMD/Nvidia/Intel HD 4000

Network: Broadband Internet connection

Hard Drive: 8 GB available space
Recommended:


OS: 10.9.2 Mavericks

Processor: Intel Core i7

Memory: 8 GB RAM

Graphics: AMD/Nvidia

Network: Broadband Internet connection

Hard Drive: 8 GB available space
© 2009—2014 by Gaijin Entertainment. Gaijin and War Thunder are trademarks and/or registered trademarks of Gaijin Entertainment or its licensors, all other logos are trademarks of their respective owners.
XF5F-1 Skyrocket, XP-50, F4F-3 Wildcat, F4F-4 Wildcat, F4U-1A Corsair, F4U-1B Corsair, F4U-1C Corsair, F6F-3 Hellcat, F9F-2 Panther, F9F-5 Panther, OS2U-1 Kingfisher, OS2U-3 Kingfisher, P‑47D-25 Thunderbolt, and P-47D-28 Thunderbolt are trademarks of Northrop Grumman Systems Corporation and are used under license to Gaijin Entertainment Corporation.
Helpful customer reviews
Awards