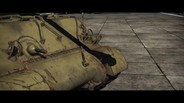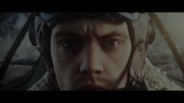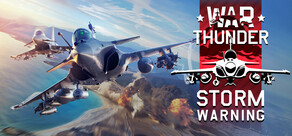 War Thunder is a next generation MMO combat game dedicated to World War II military aviation, armored vehicles, and fleets. You will take part in all of the major combat battles, fighting with real players all over the world.
Release Date: Aug 15, 2013
Watch all 3 trailers
Buy War Thunder - Steam Pack
War Thunder Steam Pack includes premium airplanes, two single-player campaigns, one month of Premium account upgrades, and 1700 Golden Eagles!
Downloadable Content For This Game
August 26th, 2014
Saburo Sakai was born August 26th 1916 in the farming village of Nishiyoka in the Saga prefecture on Kyushu island, Japan. Sakai came from a family descended from Samurai, Japan's ancient warrior class. He was taught to live by the code of Bushido, which he defined in his book, ''Samurai!'' published in 1957 by E. P. Dutton, as living so as to always be prepared to die for a worthy cause, whether it be for the lord you're serving or for your country.

He grew up on a farm with 6 siblings (3 brothers and 3 sisters). His father died when he was 11, and his uncle, who was the Minister of Communications, adopted him and placed him into a Tokyo High School. However, Sakai had bad grades, and no matter how much he studied, he could not catch up. He was kicked out of the school for bad behaviour and grades after his second year, which brought great shame to not only himself and his family, but also to his entire village. With nowhere else to turn to, Sakai enlisted with the Japanese Navy when he was 16 at Sasebo Naval Base.

His early days of training were harder than anything he was faced with before. Aside from the regular physical training and studying that the recruits had to do, they were also subject to intense beatings by the petty officers for any slip that occurred, or for not following orders directly as specified. The beatings sometimes resulted in these young men passing out. However, this toughened them up, and at the 6-month mark none of them dared question any order given, however ridiculous it might have been.

In early 1937, at the rank of Petty Officer Second Class, he applied and was accepted into a pilot training school. Wanting to fix the dishonour of his past life, he studied hard and achieved the best grades in his class Tsuchiura, earning himself a silver watch, presented to him by Emperor Hirohito himself. The first combat mission he was assigned to was in the Sino-Japanese war in 1938 and 1939, flying a Mitsubishi A5M, in which he got wounded, and managing to shoot down a Soviet-built DB-3 bomber. However, this did not impede his ability to fight. Later he was selected to fly the Mitsubishi A6M2 Zero fighter in combat over China.

Just moments after the attack on Pearl Harbor, on December 8th, Sakai, as a member of the Tainan Kokutai (Air Group), and one of 45 Zeroes sent there, participated in the attacks on Clark Air Base in the Philippines. In his first ever combat against Americans, he shot down a Curtiss P-40, and also strafed two B-17 bombers at an airfield. On that day, the Tainan Kokutai destroyed 4 planes in the air and 35 on the ground.

During the group's operations in Guadalcanal, Sakai shot down 3 Grumman F4Fs. He started approaching another group of 4 F4Fs, in hopes of doing the same. However, he soon realized that he had made a mistake. The planes were in fact SBD Dauntless bombers, each with a rear gunner. A shot from one of them hit Sakai in the face, damaging his vision in his right eye and leaving him slightly paralyzed.

Sakai resumed flying air combat, but his bad eyesight got him into trouble. On June 24 1944, he approached 15 planes that he thought were Zeros, but were U.S. Navy Grumman F6F Hellcat fighters. In a high-flying chase that has become legendary, Sakai eluded every single attack from 15 Hellcats for over 20 minutes, returning to base untouched.

There is also the story of his encounter with a civilian DC-3 airplane over the island of Java in the Dutch East Indies. His orders were to shoot down any plane that was in the vicinity of the island. After shooting down an enemy plane, Sakai spotted a large black civilian aircraft coming towards him. Thinking that it might be holding important people, he signaled to the pilot to follow him. After he refused, Sakai came to a wing's distance of the plane. Inside it, he saw it jam-packed with terrified people, all waving their hands. He also saw a blonde woman with a small daughter, who reminded him of his old high school teacher by the name of Mrs. Martin, who was always good and kind to him. Recalling those past memories, he decided that sparing the lives of these civilians was more honorable than killing them all just because he was ordered to do so.

Saburo Sakai was indeed an ace, downing 64 Allied aircraft, and most of all, never losing a wingman in over 200 missions. He experienced injuries, but always brought his aircraft home. After WWII, Sakai's writings described the cruel reality of war and combat. Starting from his book "Samurai", he kept writing and lecturing on leadership based on his experience. After the war, he returned home and became a Buddhist monk. From the scorching summer day, the last time he would ever enter his Zero, to the day he died, he claimed to have never killed any living thing, not even a mosquito. He became friends with many American pilots and war veterans, and even with the person who shot him in the face.

Saburo Sakai died on September 22, 2000, aged 84.


Sergej "NuclearFoot" Hrustic
3 comments
Read more
August 25th, 2014
The interwar period was an exciting time of innovation within the field of aviation throughout many countries. Also of note was the rise in prominence of women in aviation; whilst the first qualified female pilots were flying prior to the First World War, the 1920s and 1930s saw women acknowledged as professional aviators in their own right; British pilot Amy Johnson and American aviator Amelia Earhart became household names across the western world. However, less well known in the west but far more pioneering for women within the field of military aviation was Marina Raskova.

Born in Moscow in 1912, Marina Mikhailovna Malinina was the daughter of a music teacher and throughout her early childhood had aspirations to become an opera singer. However, after her father died in an accident the family was hit with financial difficulty, her interests were forced to change to a more scientific nature and she trained as a chemist. After marrying engineer Sergei Raskov she gave birth to a daughter, Tanya, in 1930; her marriage ended in divorce in 1935 but she retaining her married name.

Raskova's first real interest in aviation occurred in October 1931 when she began work in the drafting department of the Nikolai Zhukovsky Air Force Engineering Academy. Two years later Raskova joined the Soviet Army Air Force and became the first female navigator. After only a year she had risen to become a navigation instructor and also began training as a pilot at Moscow air club. In a world swept up in the enthusiasm for female 'aviatrix' role models, Raskova joined with fellow aviators Polina Osipenko and Valentina Grizodubova, two Ukrainian women from very different social backgrounds.

Their exploits made them celebrities across the entire Soviet Union and even reached as far The New York Times. The trio's most famous adventure would occur in September 1938. The plan was to fly from Moscow to Komsomolsk; practically the entire width of the Soviet Union, to break the world record for the longest straight line flight by an all female crew. Their aircraft was a modified Tupolev ANT-37, a twin engined experimental bomber – named 'Rodina' roughly translating as 'Motherland'. On the morning of September 24th the three female aviators were quizzed by dignitaries and photographed by national media as the aircraft's final preparations were completed. This included sealing the fuel tanks so that it was not possible to land and refuel, thus giving more credibility to the record breaking attempt. Unfortunately, the tanks were sealed after engine testing the previous evening but before they were then topped up again; as the trio of aviatrix pioneers took to the skies with Raskova taking her place in the glass nose as the navigator, they were unaware that their fuel tanks were not full.

Raskova's luck deteriorated further. She had entered the flight knowing full well that the maps of the far east of the Soviet Union were not nearly adequate for aerial navigation, but was confident of her abilities with a compass and sextant. However, the weather forecast was far from accurate; with the skies obscured with thick banks of cloud and ice building up on the wings, the pilots struggled to maintain course and Raskova skillfully navigated the aircraft accurately by switching between techniques and exploiting rare gaps in the weather.

Braving the weather, the Rodina reached the area of Komsomolsk in the early hours of September 25th. Their luck did not improve. With their landing area hidden beneath low cloud and by poor visibility, the crew were forced to find an alternative landing site. Then the engines began to cough and splutter as the last dregs of fuel from the under-filled tanks was forced through the lines. The situation was dire: the only proper runway was obscured, fuel had all but run out, the skies were dark, cloudy and ice was continuing to build on the Rodina. It was even worse for Raskova – locked in the navigator's position in the glass nose, death was all but certain for her in the event of a forced landing and there was no way back to the main fuselage compartment of the aircraft.

With limited choices, Raskova took to her parachute whilst the pilots crash landed in a marsh. It was eight days before Osipenko and Grizodubova were recovered from the crash site, the aircraft still being remarkably intact which was testament to their piloting skills. Raskova, meanwhile, badly injured both legs after landing and was left to fend for herself for ten days before being rescued. However, the mission was accomplished: the record had been broken and all three women were awarded the Hero of the Soviet Union medal by Stalin himself; the first women ever to be so highly decorated.

With celebrity status and the ear of Joseph Stalin to accompany her natural charisma, Raskova was ideally placed to fight the cause for female aviators when Germany invaded the Soviet Union in 1941. Convincing Stalin that women were just as capable as men in the fight against the invaders, Raskova was tasked with assembling the first all female Air Regiments in history. Raskova appeared on Radio Moscow to call for female pilots – the Soviet Union already had thousands qualified – to join the fight. Her team was inundated with written replies. Thousands of women were interviewed for potential places in the three new Air Regiments, each of which would consist of three squadrons of ten aircraft. Not only were aircrew chosen; all of the ground crews would also be made up of women.

After intense training in Engels, those selected who passed were streamed into one of three units. The 586th Fighter Aviation Regiment, after further lobbying by Raskova, entered combat equipped with the Yak-1 fighter at a time when many of the male staffed squadrons were equipped with the inferior LaGG-3. Former 586th pilots Lydia Litvyak and Katia Budanova would go on to achieve great success in other units, becoming the two highest scoring female fighter aces in history. The 587th Bomber Aviation Regiment was equipped with the similarly modern Pe-2. Raskova herself chose to lead this regiment, again adopting the role of navigator although a qualified pilot. The 587th would be re-designated the 125th Guards Bomber Aviation Regiment after achieving the coveted Guards status in 1943. Perhaps the most famous of all was the 588th Night Bomber Regiment – equipped with the outdated and underpowered Po-2, this open cockpit biplane was used in harassing attacks against German forces, with one crew of the 588th reputed to have flown 17 operational sorties in a single night. Nicknamed the 'Nachthexen' or 'Night Witches' by German forces, they too achieved Guards status and were re-designated the 46th Taman Guards Night Bomber Aviation Regiment.

In January 1943, after a year of front line command and combat missions, Raskova led a detachment of three Pe-2 bombers back to their parent unit in the Kuban area. After being caught out by bad weather, Raskova ordered the three aircraft to land in whatever area they considered suitable. Her aircraft crashed in the bad weather, killing all onboard.

Major Marina Raskova was mourned by the entire nation, but nobody grieved her loss more than the women of the three regiments who had come to see her as a mother figure. Her ashes were placed in the wall of the Kremlin in the first state funeral in the Soviet Union since the German invasion. A lasting memory reported by one of her subordinates was, on clearing out her office, finding two unopened letters on her desk, awaiting her return. One was from her twelve-year-old daughter.

Swallow motif of Katerina Fedotova, a Pe-2 pilot of the 587th Bomber Aviation Regiment. Here you can see WiP preview of it(Decal produced by Jej 'CharlieFoxtrot' Ortiz):


3 comments
Read more
About the Game
War Thunder
is a next generation MMO combat game dedicated to World War II military aviation, armored vehicles, and fleets. You will take part in all of the major combat battles, fighting with real players all over the world.
War Thunder
offers a highly detailed and personalized aviation experience, giving players access to hundreds models of planes with detailed cockpits, dozens of upgradeable weapons, and flying skills that can be honed and improved with each mission. Thanks to the game's painstaking attention to detail, you'll truly feel like a World War II fighter pilot as you plunge into battle.
The genuine World War II experience isn't limited to the skies. The massive historical battles featured in War Thunder cannot be fought by aviation alone, so the game will also expose players to combat on land and at sea. Currently the game is in open beta stage and full functionality is yet to come.
Features Include
Varied PvP-experiences set in full-scale combat missions

Multiple settings options allow advanced virtual pilots and beginners to enjoy playing the game together

Rich PvE content: dynamic campaigns, solo missions, mission editor, and much more for single-player and cooperative gameplay

Impressive diversity includes detailed models of planes and their cockpits, as well as tanks and ships

Astonishing graphics, authentic sound effects, and beautiful music
PC System Requirements
Minimum:


OS: Windows XP SP2, Windows Vista SP1, Windows 7, Windows 8

Processor: 2,2 GHz

Memory: 1 GB RAM

Graphics: Nvidia GeForce 7XXX series or higher; AMD Radeon 1XXX series or higher

DirectX: Version 9.0c

Network: Broadband Internet connection

Hard Drive: 8 GB available space
Recommended:


OS: Windows 7,

Processor: dual-core 2,4 GHz

Memory: 4 GB RAM

Graphics: Nvidia GeForce 460 or higher

DirectX: Version 9.0c

Network: Broadband Internet connection

Hard Drive: 8 GB available space
Mac System Requirements
Minimum:


OS: 10.9 Mavericks

Processor: Intel Core i7

Memory: 4 GB RAM

Graphics: AMD/Nvidia/Intel HD 4000

Network: Broadband Internet connection

Hard Drive: 8 GB available space
Recommended:


OS: 10.9.2 Mavericks

Processor: Intel Core i7

Memory: 8 GB RAM

Graphics: AMD/Nvidia

Network: Broadband Internet connection

Hard Drive: 8 GB available space
© 2009—2014 by Gaijin Entertainment. Gaijin and War Thunder are trademarks and/or registered trademarks of Gaijin Entertainment or its licensors, all other logos are trademarks of their respective owners.
XF5F-1 Skyrocket, XP-50, F4F-3 Wildcat, F4F-4 Wildcat, F4U-1A Corsair, F4U-1B Corsair, F4U-1C Corsair, F6F-3 Hellcat, F9F-2 Panther, F9F-5 Panther, OS2U-1 Kingfisher, OS2U-3 Kingfisher, P‑47D-25 Thunderbolt, and P-47D-28 Thunderbolt are trademarks of Northrop Grumman Systems Corporation and are used under license to Gaijin Entertainment Corporation.
Helpful customer reviews
Awards