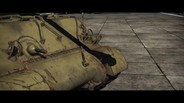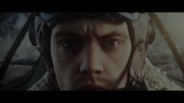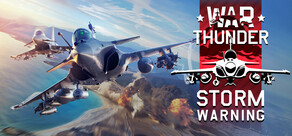 War Thunder is a next generation MMO combat game dedicated to World War II military aviation, armored vehicles, and fleets. You will take part in all of the major combat battles, fighting with real players all over the world.
Release Date: Aug 15, 2013
Watch all 3 trailers
Buy War Thunder - Steam Pack
War Thunder Steam Pack includes premium airplanes, two single-player campaigns, one month of Premium account upgrades, and 1700 Golden Eagles!
Downloadable Content For This Game
August 29th, 2014
From 16.00 GMT on August 29th to 02.00 GMT on September 1st
+30% RP gain for T-28 and Pz.Kpfw. IV Ausf. F1
Earn up to 200.000 Silver Lions for performing these special tasks:

Destroy 75 player-controlled enemy ground vehicles while driving the Pz.Kpfw.IV Ausf. F1

Destroy 75 player-controlled enemy ground vehicles while driving the T-28

T-28

In the second half of the 1920's the Soviet Union began to develop and eventually introduce the theory of the so-called 'Deep Battle' as the main doctrine of war. A feature of this doctrine was the idea of ​​maneuvering in large formations of highly mobile forces, centered around the heavily armoured forces at the core. Within this paradigm, in 1929, the Revolutionary Military Council of the USSR adopted a new command system for motorized forces of the Red Army. According to the plans of the system and the theory of 'Deep Battles', it was supposed to equip the armoured forces with two types of vehicles: heavy tanks capable of breaking through enemy defensive lines, and lighter tanks to develop this initial tactical success.

The first type of tanks in the Soviet Union that were designed to support infantry and overcome defensive positions on the battlefield, were the T-28 and the T-35.

The medium multi-turreted T-28 begun development in 1931 at the Experimental Design Mechanical Department (OKMO) machine-building plant "Bolshevik" in Leningrad. The lead designer of the vehicle was Nickolay Valentinovich Zeitz.

One of the main features of this three-turreted tank was the use of an electric drive for the horizontal traverse of the main turret. The prototype, at a weight of 18 tons, brought reasonable maneuverability and was armed with a 45-mm main gun as well as three machine-guns. However, due to the heavy workload of the production plant "Bolshevik", the T-28 with all of its documentation was transferred over to the "Krasny Putilovets" factory, which was later renamed as the "Kirov Plant". The Design Bureau had taken steps to improve the combat capabilities of the T-28, with engineers from Putilovets changing the shape of the turret and mounting a new cannon, the 76.2 mm L-10. Additional changes were made regarding the chassis and transmission compartment, with the weight of the tank increasing significantly - in some versions, e.g. the shielded T-28E, up to 32 tons. As of 1940, about 500 tanks had been produced.

At the beginning of the war, the T-28 was already hopelessly outdated, although the main armament still was sufficient against all tanks of the German Wehrmacht. The main losses of T-28 were due to the air superiority of the Luftwaffe and its dive bombers, as well as the German 88 mm anti-aircraft gun, capable of destroying any tank of the Red Army.

Pz.Kpfw. IV Ausf. F1

The Pz.Kpfw. IV Ausf. F1 is a modification of Germanys mass-produced Panzerkampfwagen IV, or Sd.Kfz. 161, which was in production between 1937 and 1945, with a total of 8519 vehicles created. Despite being less-well known than famous German war machines like the Tiger or Panther, the Pz.Kpfw. IV was the most important German armoured fighting vehicle in the second part of the war. It's chassis was also used as a basis for many other German vehicles.

As a medium infantry support tank, the Pz.Kpfw. IV Ausf. F1 was - compared to earlier modifications - equipped with slightly thicker overall armour, which was now as follows: up to 50 mm on the upper frontal hull and frontal turret and up to 30 mm on the turret and hull sides. That way, it offered increased protection against Soviet light tanks and gun positions and increased the vehicles effectiveness when breaching enemy fortified infantry positions.

Main features of this modification besides the increase in armour were the replacement of the single hatch on each side of the turret with a double hatch, as well as an increase in track width from 360 mm to 400 mm. The increased track width was necessary due to the increase in weight to now 22.3 tons.

This type of tank was manufactured by the companies "Krupp", "VOMAG" and "Nibelungenwerke". The tank was equipped with a 12-cylinder «Maybach HL 120TR» petrol engine with 300 HP, allowing a maximum speed of 42 kph at an operational range of 320 km.

The Pz.Kpfw. IV Ausf. F1 was armed with a 75 mm short-barreled Kw.K. 37 L/24, achieving a muzzle velocity of 385 m/s with armour-piercing projectiles. Most shells of this gun were incapable of penetrating the majority of British and American tanks, not to mention the Soviet T-34 and KV.

Production of the Pz.Kpfw. IV Ausf. F1 was carried out from April 1941 to March 1942, with 462 vehicles produced in total, of which 25 were later upgraded to the long-barreled Pz.Kpfw. IV Ausf F2. In addition to its main gun, the tank was armed with two 7.92 mm MG34 machine guns.

Between 1941 and 1944, the Pz.Kpfw. IV Ausf. F1 participated in battles on the entirety of the Eastern Front. Tanks of this type were assigned to units of the 2nd and 5th Panzer Divisions.


The War Thunder Team
2 comments
Read more
August 29th, 2014
Fighters such as the Spitfire, Bf 109 and A6M Zero have become immortal in the annals of aviation history. Bombers such as the B-17, Lancaster and Junkers Ju 88 are likewise remembered as pioneering designs and amongst the best of their role. But what the other designs? Aircraft which those with only a passing interest in aviation might never have even heard of, who carried out less glamourous but equally dangerous roles away from the spotlight occupied by more exciting and beautiful aircraft. War Thunder's new 'Ugly Duckling' series will take a look at some of these aircraft, often cumbersome in appearance, limited in production run or carrying out roles little understood outside of aviation circles.

We will start with an aircraft which may not have possessed the glamour of the Corsair or the battle honours of the Dauntless. But, to hundreds of downed US Navy aircrew, countless merchant sailors who formed the lifelines of the allied war effort and thousands of US Marines who depended on accurate naval gunfire support as they pushed inland, this aircraft was even more of a welcome sight: the Kingfisher.

Designed as a replacement for the Vought O3U Corsair biplane, the OS2U Kingfisher was the US Navy's first monoplane observation aircraft with the capability to be catapult launched from capital ships. It was also available as a more conventional landplane variant, with wheels replacing its floats. The type entered service in 1940, with the first aircraft being delivered to 32,600 ton battleship USS Colorado. Powered by a single 450 HP radial engine, the Kingfisher was capable of reaching speeds in excess of 160 mph and flying at heights up to 13,000 feet with a range of some 800 miles. Over the next two years, over 1500 Kingfishers were manufactured by Vought-Sikorsky in several different variants. So what was its actual job? The Kingfisher carried out many vital roles:

The eyes and ears of a fleet of warships are limited at best, particularly when seaborne radar is a rarity and, any vessels fortunate enough to be equipped with radar will be primitive at best in the early 1940s. This is where the observation aircraft is imperative. Even without the massive air support of a carrier, a battleship could catapult launch a Kingfisher seaplane. The aircraft could then patrol the surrounding seas for hundreds of miles for hours at a time. Depending on the threat, the Kingfisher might be looking for anything as huge as an enemy fleet or as small and deadly as a single enemy submarine. In the case of the latter, the Kingfisher had teeth of its own: even with its limited payload, Kingfishers assisted in the sinking of U-Boats U-576 and U-176.

Simply finding a target or enemy fleet was of immense use to the bridge crew of a warship, but the Kingfisher could do more. Once an enemy fleet was identified it was almost inevitable that an engagement would take place – even in the 1940s, naval guns were well capable of firing shells in excess of 20 miles. The Kingfisher, rocked and buffeted by AA fire from enemy ships, could fly over an enemy fleet and report directly back to the bridge crew of any warship within its own fleet, giving real time feedback of the accuracy of fall of shot and corrections to bring the tremendous firepower onto a target. Furthermore, the importance of naval gunfire did not stop with engaging other vessels: carrying some of the largest guns in the entire world on a mobile platform, battleships and their smaller brethren were the ultimate fire support during an amphibious assault. As US Marines fought their way from beachheads all across the Pacific theatre, the guns of the fleet were often there to eliminate concentrations of enemy troops and heavy defensive positions. Again, the Kingfisher was ideally placed to ensure this supporting fire was accurately and efficiently delivered.

To those it assisted, perhaps the role the Kingfisher is most affectionately remembered for is that of search and rescue. Even in peacetime, flying was and still is a hazardous occupation. During times of hostilities, before enemy action is even considered as a factor, accident rates in aviation increase considerably due to human error from increased pressure and the tendency to operate in more hostile environments and meteorological conditions for longer periods of time. It is often little appreciated just how many aircraft are lost during wartime due to weather, mechanical error or human error, and this is before a single shot has been fired by the enemy.

Whatever the reason, be it in terrible weather where nobody else will fly or in the face of the enemy against aircraft with a huge performance advantage, the Kingfisher was representative of the elite cadre of aircrew who risked all to try to save their comrades who had already fallen. One famous example of this occurred in November 1942; World War One flying ace Eddie Rickenbacker and his crew had survived the ditching of a B-17 in the Pacific and had been adrift for days in their life rafts. A Kingfisher eventually found the crew and managed to rescue five of the eight man crew. The next day the Kingfisher returned to rescue Rickenbacker and the other two remaining crewmen. Given the conditions and the loads involved, the Kingfisher did not possess the performance margin to take off and so water taxied 40 miles to the nearest point of land. In April 1944 the crew of a Kingfisher were able to transport 10 downed US airmen from Truk Lagoon to the submarine USS Tang.

The Kingfisher also saw widespread export success, with 100 being operated by the Royal Navy's Fleet Air Arm, as well as orders to Australia, the Netherlands, Mexico, Chile, Argentina, Uruguay and the Dominican Republic.

In War Thunder, the Kingfisher can currently only be used in a very minor role compared to its importance some seventy years ago. It is easy to dismiss the aircraft; it stood no chance against a Bf 109 or A6M Zero. But, this was not its role. A Bf 109 could not launch from a light cruiser, patrol a convoy route for several hours, attack submarines with depth charges, correct naval gunfire support to troops advancing across islands in the Pacific or rescue downed airmen. Next time you click past the Kingfisher on your menu screen, spare a thought for the bravery of the airmen who risked everything in the worst weather imaginable to help their fallen comrades, or braved the fire of the enemy without a squadron of sleek, modern eight gun fighters to even the odds.
3 comments
Read more
About the Game
War Thunder
is a next generation MMO combat game dedicated to World War II military aviation, armored vehicles, and fleets. You will take part in all of the major combat battles, fighting with real players all over the world.
War Thunder
offers a highly detailed and personalized aviation experience, giving players access to hundreds models of planes with detailed cockpits, dozens of upgradeable weapons, and flying skills that can be honed and improved with each mission. Thanks to the game's painstaking attention to detail, you'll truly feel like a World War II fighter pilot as you plunge into battle.
The genuine World War II experience isn't limited to the skies. The massive historical battles featured in War Thunder cannot be fought by aviation alone, so the game will also expose players to combat on land and at sea. Currently the game is in open beta stage and full functionality is yet to come.
Features Include
Varied PvP-experiences set in full-scale combat missions

Multiple settings options allow advanced virtual pilots and beginners to enjoy playing the game together

Rich PvE content: dynamic campaigns, solo missions, mission editor, and much more for single-player and cooperative gameplay

Impressive diversity includes detailed models of planes and their cockpits, as well as tanks and ships

Astonishing graphics, authentic sound effects, and beautiful music
PC System Requirements
Minimum:


OS: Windows XP SP2, Windows Vista SP1, Windows 7, Windows 8

Processor: 2,2 GHz

Memory: 1 GB RAM

Graphics: Nvidia GeForce 7XXX series or higher; AMD Radeon 1XXX series or higher

DirectX: Version 9.0c

Network: Broadband Internet connection

Hard Drive: 8 GB available space
Recommended:


OS: Windows 7,

Processor: dual-core 2,4 GHz

Memory: 4 GB RAM

Graphics: Nvidia GeForce 460 or higher

DirectX: Version 9.0c

Network: Broadband Internet connection

Hard Drive: 8 GB available space
Mac System Requirements
Minimum:


OS: 10.9 Mavericks

Processor: Intel Core i7

Memory: 4 GB RAM

Graphics: AMD/Nvidia/Intel HD 4000

Network: Broadband Internet connection

Hard Drive: 8 GB available space
Recommended:


OS: 10.9.2 Mavericks

Processor: Intel Core i7

Memory: 8 GB RAM

Graphics: AMD/Nvidia

Network: Broadband Internet connection

Hard Drive: 8 GB available space
© 2009—2014 by Gaijin Entertainment. Gaijin and War Thunder are trademarks and/or registered trademarks of Gaijin Entertainment or its licensors, all other logos are trademarks of their respective owners.
XF5F-1 Skyrocket, XP-50, F4F-3 Wildcat, F4F-4 Wildcat, F4U-1A Corsair, F4U-1B Corsair, F4U-1C Corsair, F6F-3 Hellcat, F9F-2 Panther, F9F-5 Panther, OS2U-1 Kingfisher, OS2U-3 Kingfisher, P‑47D-25 Thunderbolt, and P-47D-28 Thunderbolt are trademarks of Northrop Grumman Systems Corporation and are used under license to Gaijin Entertainment Corporation.
Helpful customer reviews
Awards