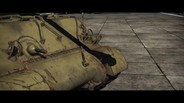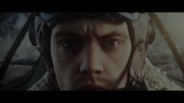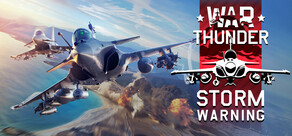 War Thunder is a next generation MMO combat game dedicated to World War II military aviation, armored vehicles, and fleets. You will take part in all of the major combat battles, fighting with real players all over the world.
Release Date: Aug 15, 2013
Watch all 3 trailers
Buy War Thunder - Steam Pack
War Thunder Steam Pack includes premium airplanes, two single-player campaigns, one month of Premium account upgrades, and 1700 Golden Eagles!
Downloadable Content For This Game
September 2nd, 2014
After working up with the new fighter, 10o Gruppo were relocated to Trapani in Sicily in June 1941 to operate against British forces on the island fortress of Malta. Now promoted to Capitano, Lucchini was soon locked in regular dogfights against the force of Hawker Hurricanes defending the island. The bitter fighting continued over Malta and the surrounding seas, with aircraft from both sides being lost at a steady rate. In September Lucchini was injured after a forced landing following being caught out by bad weather on an escort mission. His injuries kept him away from flying for two months.

Lucchini returned to action against the RAF in late November. He was involved in strikes against British bombers on the ground at Malta, and was also the first pilot to fly a reconnaissance sortie in a specially modified MC.200. In December he was given command of 84a Squadron. Lucchini's squadron was withdrawn from front line operations to re-equip with the much superior Macchi MC.202 before returning to Sicily in April 1942.

Operations in Malta were short lived, with less than two months fighting against the defenders who were now equipped with the Supermarine Spitfire Mk.V; Lucchini shot down two Spitfires in his brief tenure in theatre. After having their aircraft modified for desert operations, 10o Gruppo returned to North Africa on May 26th 1942.

Over the course of the next few months, Lucchini led his squadron against British forces in the North African theatre as the front lines raged back and forth across the desert. Encountering predominantly RAF and Commonwealth P40s, 84a Squadron were involved in the thick of the action. Leading a seemingly charmed life, Lucchini was himself shot down three times between mid July and late October, including two occasions within four days – the second of which saw him being shot in an arm and a leg.

After a lengthy period of rest and recuperation back in Italy, Lucchini would not return to combat operations until March 1943, when allied aerial activity over Sicily was on the increase. In June 1943 Lucchini was appointed Commanding Officer of 10o Gruppo, which was now beginning to upgrade to the formidable Macchi C.205.

On July 5th, Lucchini was part of a scramble to intercept a large formation of some fifty USAAF B17s of the 99th Bomber Group, escorted by twenty RAF Spitfires of No.72 and No.243 Squadrons: this was only his fifth mission as Gruppo CO. The Italian fighters were also joined by a large force of Luftwaffe Bf109s. Lucchini's comrades later recounted seeing their leader shoot down a Spitfire before damaging three of the B17s. His aircraft was observed from the ground as it fell out of control; there was no parachute. A car from his squadron was sent in an attempt to locate his aircraft but was unable to reach the crash site due to the heavy bombing. Two days later his body was recovered. Sources again vary as to whether Lucchini fell to defensive fire from the bombers or was shot down by an escorting Spitfire; the British fighter pilots filed claims for one enemy aircraft shot down and a second damaged whilst the American gunners claimed to have destroyed forty five fighters. In the same intense fight, fellow ace Leonardo Ferrulli was also killed.

An often serious and introverted individual but nonetheless a hugely respected pilot and leader, Luchini was well known by those who flew with him for his exceptional eyesight and ability to see the enemy first. His final number of victories is almost impossible to ascertain due to a combination of disputed records and the Italian policy in the early war of crediting every pilot involved in an action with shares in every victory: even if they did not fire a shot it was considered that there presence was enough to play a part in any success. Common estimates of his individual final score typically vary between 21 and 26 kills, with up to 52 shared victories. He was posthumously recognised in 1952 with Italy's top military honour: the Medaglia d'oro al valor militare.

In special commemoration of Franco Lucchini, September's 'Ace of the Month', an exciting new aircraft skin will be added to War Thunder in the upcoming major patch!
0 comments
Read more
September 2nd, 2014
In the blue skies above Gerbini, Sicily on June 5th, 1943, a lone Macchi C.202 fighter fell from the sky as a swirling dogfight ensued overhead, with further Italian fighters aggressively attacking a force of USAAF B-17s escorted by RAF Spitfires. Witnesses on the ground watched with stomach churning anticipation, waiting for the tell tale plume of white to appear behind the stricken fighter to show the pilot had managed to escape via parachute. It never came. Franco Lucchini, possibly the greatest Italian air ace of the Second World War, was lost to enemy action.

Born in Rome on Christmas Eve 1914, Lucchini's father worked in the railway industry. From an early age it became apparent that young Franco would not follow his father's footsteps: he grew up with an obsessive interest in aviation. By the age of sixteen he was already a qualified glider pilot and in 1935, at the age of twenty, he joined the Regia Aeronautica reserves as a Sottotenente (Sub Lieutenant). Training in Foggia in the rural south of Italy, Lucchini qualified and was awarded his pilot's brevet in July 1936

His first front line unit was 91a Squadriglia (Squadron), X Gruppo (Group), of the 4o Stormo (Wing) based at Gorizia in the northern reaches of Italy. Under the command of Capitano Mario Rossi, the squadron was in the midst of converting from the Fiat CR.30 fighter to the newer CR.32 model. With war raging across the skies of Civil War torn Spain, Lucchini volunteered to join the conflict and in July 1937 he departed Italy for Cadiz.

Almost from his arrival, Lucchini found himself propelled into the thick of the action against a formidable foe. Flying the CR.32 largely against Soviet manufactured I-15 and I-16 fighters of the Republicans, Lucchini flew an impressive 122 combat missions. The subject of his aerial victories is difficult to assess for a number of reasons; Italian policy was radically different to many nations in that aerial 'kills' were initially credited to units rather than individuals. Furthermore, modern historians disagree to such an extent over Lucchini's Spanish exploits that his individual tally may be anything between one and five victories.

Lucchini would next become involved in front line operations when Italy declared war on Britain and France in June 1940. By now a Tenente (Lieutenant) with 90a Squadron, Lucchini was based in Libya and flying the Fiat CR42 biplane fighter. Only days after the outbreak of hostilities Lucchini claimed a shared victory when his 'vic' of three CR42s shot down a lone Gloster Gladiator over the sea near Sollum. Another shared victory followed shortly afterwards when Lucchini fired the terminal shots into a Shorts Sunderland after a protracted fight against four Italian fighters, although this claim is still disputed.

July 24th saw Lucchini's first major dogfight of the war when his formation of seventeen CR42s attacked nine Blenheims escorted by fifteen Gladiators in the Sollum area. In the ensuing combat, Lucchini shot down a Gladiator and damaged three bombers. Regular encounters between the Italian fighters and RAF aircraft occurred over the next few weeks. On one occasion on August 4th, a Gladiator flown by South African 'Pat' Pattle – the pilot who would go on to be the RAF's top scoring ace of World War II – was shot down by a CR42 very probably flown by Lucchini. Towards the end of the year, RAF squadrons in theatre were re-equipping with the Hawker Hurricane; whilst in Western Europe the Hurricane was already beginning to show its inferiority to axis fighters such as the Bf109, against the CR42 in North Africa it was clearly superior.

In early 1941 Lucchini and 10o Gruppo returned to Italy to re-equip with the more modern Macchi MC.200 fighter. In his opening seven months of combat, Lucchini had flown 94 operational sorties resulting in 13 air combat encounters. He had claimed three aerial victories and fifteen shared kills, and was awarded with the Medaglia d'argento al valore militare and two Medaglie di bronzo al valore militare.
0 comments
Read more
About the Game
War Thunder
is a next generation MMO combat game dedicated to World War II military aviation, armored vehicles, and fleets. You will take part in all of the major combat battles, fighting with real players all over the world.
War Thunder
offers a highly detailed and personalized aviation experience, giving players access to hundreds models of planes with detailed cockpits, dozens of upgradeable weapons, and flying skills that can be honed and improved with each mission. Thanks to the game's painstaking attention to detail, you'll truly feel like a World War II fighter pilot as you plunge into battle.
The genuine World War II experience isn't limited to the skies. The massive historical battles featured in War Thunder cannot be fought by aviation alone, so the game will also expose players to combat on land and at sea. Currently the game is in open beta stage and full functionality is yet to come.
Features Include
Varied PvP-experiences set in full-scale combat missions

Multiple settings options allow advanced virtual pilots and beginners to enjoy playing the game together

Rich PvE content: dynamic campaigns, solo missions, mission editor, and much more for single-player and cooperative gameplay

Impressive diversity includes detailed models of planes and their cockpits, as well as tanks and ships

Astonishing graphics, authentic sound effects, and beautiful music
PC System Requirements
Minimum:


OS: Windows XP SP2, Windows Vista SP1, Windows 7, Windows 8

Processor: 2,2 GHz

Memory: 1 GB RAM

Graphics: Nvidia GeForce 7XXX series or higher; AMD Radeon 1XXX series or higher

DirectX: Version 9.0c

Network: Broadband Internet connection

Hard Drive: 8 GB available space
Recommended:


OS: Windows 7,

Processor: dual-core 2,4 GHz

Memory: 4 GB RAM

Graphics: Nvidia GeForce 460 or higher

DirectX: Version 9.0c

Network: Broadband Internet connection

Hard Drive: 8 GB available space
Mac System Requirements
Minimum:


OS: 10.9 Mavericks

Processor: Intel Core i7

Memory: 4 GB RAM

Graphics: AMD/Nvidia/Intel HD 4000

Network: Broadband Internet connection

Hard Drive: 8 GB available space
Recommended:


OS: 10.9.2 Mavericks

Processor: Intel Core i7

Memory: 8 GB RAM

Graphics: AMD/Nvidia

Network: Broadband Internet connection

Hard Drive: 8 GB available space
© 2009—2014 by Gaijin Entertainment. Gaijin and War Thunder are trademarks and/or registered trademarks of Gaijin Entertainment or its licensors, all other logos are trademarks of their respective owners.
XF5F-1 Skyrocket, XP-50, F4F-3 Wildcat, F4F-4 Wildcat, F4U-1A Corsair, F4U-1B Corsair, F4U-1C Corsair, F6F-3 Hellcat, F9F-2 Panther, F9F-5 Panther, OS2U-1 Kingfisher, OS2U-3 Kingfisher, P‑47D-25 Thunderbolt, and P-47D-28 Thunderbolt are trademarks of Northrop Grumman Systems Corporation and are used under license to Gaijin Entertainment Corporation.
Helpful customer reviews
Awards