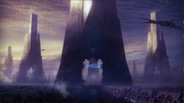 Captain your own space ship and roam the galaxy in 3D in this tactical space simulator with tons of RPG depth ! Space has never looked so inviting - but images can betray... It has been two years since the end of the second Gemini war, and the situation in the wartorn system is further from resolution than ever before.
Release Date: Mar 17, 2014
Watch all 4 trailers
Early Access Game
Get instant access and start playing; get involved with this game as it develops.
Learn more about Early Access.
What the developers say:
"Starpoint Gemini 2 is the sequel to the original game released in 2010. This was our first project and we have been working since to incorporate all feedback that we got from both players and press and have come up with a hugely improved sequel, most noticeably everything now is in 3D ! You can do freelance missions, trade, mine, salvage equipment from derelicts or just roam the immense Gemini sector, we really would like to hear from you ! Yes we want your help in improving the game in these last stages of development to make it the best player experience it can be !"
Read more
Buy Starpoint Gemini 2 - Beta
SPECIAL PROMOTION! Offer ends April 30th
April 23rd, 2014
Greetings ladies and gents. We took a bit more time on compiling this update, but I'd say it was time well spent. We hope you agree!




Here's the rundown:

Steam Workshop - We're not done with the game or the toolset yet to make modding easier, but you can start publishing your mods on Steam and share your creative work with everyone! Check out the Modding guide on how to start ;).

Cloaking - You can finall cloak your ship and attack unsuspecting ships from the shadows

Junkyard - One more world element implemented: the junkyard. Feel free release destruction upon them and who knows... you might get to collect some loot as well.

Global events - Time to start activating these little ones. Not all events are fully implemented at the moment, but the system is in place and it's only a matter of time before we get the rest in the game too. They're also accompanied by News so you know what you're dealing with. Check your Captain's log regularly... the Info tab ;).
You might have noticed there's no word above on the Campaign. Yeah... implementing the features listed below took a bit more time than planned, meaning Campaign was pushed into backstage again. We apologize for that, but once we starged working on global events, we couldn't stop. Worry not, though, as we
ARE
continually working on implementing the campaign.
LIST OF CHANGES
FIXED: An error where the Fleet panel could not be accessed on several occasions

FIXED: Fire at will no longer attacks dying ships

FIXED: Alameda, Hamilton, Memphis, Roanoke, Zoemin, Cleora, Clearwater and Maniwaki stations now sell Equipment as intended

FIXED: Several errors in the game text files

FIXED: Player no longer receives Experience for ship he/she didn't destroy

FIXED: Ships no longer spawn inside planets

ADDED: Steam Workshop support


Mods can now be integrated into the game by subscribing through Steam Workshop. Afterwards, the game handles the installation and activation via the Mods panel in-game

Mod Manager is added to the game root folder which is used to build up and upload mods onto Steam Workshop, BUT also for downloading mods too(this method is only temporary, as we will continue improving Workshop integration and mold the experience into what everybody is already used to on Steam)

Two mods are already available. One that adds more ship banners, and the other boosts Light and Heavy weapons. The latter is actually our "Weapons balance" testing mod.

ADDED: Global event system that can influence a number of world elements (prices, encounters, anomalies, wars...)


Global events can now trigger at random (time-based)

Active global events are noted in the Captain's log

ADDED: Player can now use the ship's cloaking field and hide from his enemies, and as intended... strike from the "shadows"


Cloak is for the moment only usable by the player. NPCs will use it after one of the following updates

Various actions can deactivate Cloak and the entire mechanics will be further tweaked and upgraded

ADDED: General tab in the options menu and reorganized some options

ADDED: NPC level now influences their Shield recharge (for starting-level balancing)

ADDED: Faction descriptions on mouse hover on the Reputation panel

ADDED: Passing through wormholes can now damage the ship

ADDED: Small notices (like Critical hit) on NPC ship

ADDED: News regarding "heroes" now appear on stations/planets which makes it somewhat easier to find them.

ADDED: Junkyard(s) added to the game world. Junk can be "mined" for loot much like asteroids; by firing at them.

ADDED: Station News panel for an overview of all ongoing news (global events included)

ADDED: NPC threat level now actually calculates threat level and is properly displayed on the Quick scan

ADDED: Hints on Enhancements on the Fleet and Drydock panels

ADDED: New T-Gate, T-Drive and Wormhole transition animations

ADDED: NPCs can (and will) use PTE disruptor on the player to knock him/her out of Power to Engines and prevent reactivating it for awhile. PTE disruptor also affects T-Drive.

UPDATED: Ship system hints now show added values received from installed Enhancements

UPDATED: Boarding now also depends on the state of the boarded ship. A ship with full Hull is severely more difficult to capture than a damaged one, making Capturing harder.

UPDATED: Power To Engines has received a visual upgrade

UPDATED: Made some tweaks to spawned encounters when entering a region

UPDATED: NPC levelling system now works as intended (further tweaks planned)

UPDATED: Tweaked Experience gain when destroying ships

UPDATED: Nyxian ships now have proper color of engine flares (green-ish)

UPDATED: Neptune and Nibiru ships now have engine flares

UPDATED: Base\Faction.wdt now includes columns for Description line (Texts\Descriptions.txt) and Logo Id (Base\Banners.wdt)

UPDATED: Weapons fire from a single weapon battery tweaked for better visuals

UPDATED: Tactical overlay sound effect volume

MODDING: Added new script functions (mostly regarding global events). Please check modding.starpointgemini.com for details
26 comments
Read more
April 1st, 2014
Nope. No April's fool joke here. Just one of those regular updates we've grown accustomed to :).


For this update's highlight, I'll choose the updated mission object markers as they really can help a lot. And as a graphic/gameplay highlight I suggest you try going near one of those wormholes :).

We went with this update today so we can focus our next update on finally bringing at least a couple of campaign missions, along with other things :)

Safe and lucrative travels, captains!

LIST OF CHANGES

FIXED: Several errors in Cromwell Prefecture region file that could cause memory leaks

FIXED: Several errors in Planet Sora region file that could cause memory leaks

FIXED: Several errors in ship assembly files that could cause memory leaks

FIXED: Dialog panel hides when opening the in-game menu to prevent crashes or memory leaks, but leave proper functionality

FIXED: Dialog panel shuts down automatically when starting a T-Drive jump, docking on stations and opening the Planetary landing panel to prevent memory leaks and crashes

FIXED: Dialog panel "freezes" when opening the starchart or the tutorial panel

FIXED: Several errors with heavy weapons trails if the target was close by

FIXED: GoTo context menu command for Wormholes now works as intended

FIXED: An error where Wormholes displayed the wrong on-screen marker

FIXED: A bug where double left-click on numerous panels caused glitches or crashes

FIXED: A bug where the Starchart was left hanging when pressing Esc button

FIXED: The dialog panel is now displayed beneath other panels when the game is paused (while a tutorial panel is open for example)

ADDED: Smuggle Freelance mission


If your cargo hold is full when taking on the mission, your cheapest cargo will be dropped automatically(!) to make room for the mission contraband

Smuggle mission comes with a significant Credit reward, but watch out for security ships as they WILL scan you

Dropping or selling the mission contraband cargo will result in mission FAILURE

ADDED: Particle visual effects on ships that activate when a ship is being damaged

ADDED: Mission objects now have an addition to their marker to easily and quickly see what you need to do to/with the object

ADDED: HUD marker for loot drops to spot them more easily in space

ADDED: Heavy weapons can now force a ship to drop out of Power to Engines (50% chance on hit)

ADDED: Freelance missions can now appear in Plymouth Shipyard region

UPDATED: Increased Heavy weapon projectile speed

UPDATED: Anomaly effect strength now depends on distance to anomaly

UPDATED: The majority of enhancements are now properly implemented. The only ones still inactive are the ones affecting system hitpoints, cloak, biometric resistance and similar features that aren't yet implemented in the game

UPDATED: When close to stations & structures, mesh is taken into account for target selection, instead of frustum sphere

UPDATED: Wormhole receives a visual overhaul as well as physics (ships get dragged into it if they come to close and get thrown out on exit)

UPDATED: Loot drops change size depending on distance

UPDATED: HUD markers transparency now depends on distance to object

UPDATED: Changed AI of ships that are a part of Freelance missions (they tended to PTE-out of fight, which is a big no-no)

UPDATED: Several faction-related checks for ships that are a part of Freelance missions

UPDATED: Wormhole connection lines on Starchart can now be toggled by pressing their corresponding button

UPDATED: It is no longer possible to dock on hostile stations/planets. As was suggested, changes might be made in this section to allow more smuggling actions

UPDATED: The number of SIMULTANEOUSLY ACTIVE Freelance missions is now LIMITED to 3, to prevent potential memory leaks

UPDATED: Accept Freelance mission button becomes greyed out if you already have 3 ongoing Freelance missions

MODDING: Added several more script functions. Please check modding.starpointgemini.com for details
13 comments
Read more
Reviews
"I enjoyed my time with Starpoint Gemini 2 as a starship captain. If a blend of space combat and RPG elements is your thing, then I'm sure you will too."
Games On Smash

"Starpoint Gemini 2 has taken over my life and stands ready to keep me from going outside for many weeks to come."
n3rdabl3

"So good job there Little Green Men Games. I'm very impressed already, and I haven't even really talked about the game yet. ... I recommend this game to anyone who loves 4x style space sims, action flight games, and/or science fiction."
Left Stick Down

About the Game
Captain your own space ship and roam the galaxy in 3D in this tactical space simulator with tons of RPG depth ! Space has never looked so inviting - but images can betray...
It has been two years since the end of the second Gemini war, and the situation in the wartorn system is further from resolution than ever before. The collection of freedom fighters named Gemini League is now reduced to a small group, with no power or influence, after losing their leaders. The Empire meanwhile, has used the re-opened Starpoint to occupy the once renegade Gemini sector - and beyond.
A multitude of Imperial warship fleets and mammoth motherships have crushed every trace of opposition. The situation was looking bleak, when they suddenly halted their armada and re-shifted their focus on fortifying Starpoint with staggering numbers. Rumours soon spread that they were afraid of something coming after them through the T-gate, from what was supposed to be the core of the Empire. What are they running from that makes even the mighty Empire tremble?
Starpoint Gemini 2 will take players on a breath taking journey, with dark secrets and unimaginable twists that will finally unveil the incredible truth...
Key features:
Complex, but easy-to-use RPG system, now coupled with dynamic real-time 3D combat.

Explore the dynamic game world as a whole, rather than through individual maps.

Use T-Gates, wormholes and riftways to travel faster around the Gemini system .

Fifty diverse factions ranging from states and companies to outlaws, locked in a powerstruggle, with over 100 commodities to trade or plunder.

Special revocable licenses acquired from factions offer various bonuses and unlock new options.

Hire mercenary captains to follow you on your travels and share your fate, and employ officers to fill key positions on your ship (engineering, navigation, tactical).

Random missions get generated depending on the player's actions and allegiances.

Over 70 unique ships, fully upgradeable with various ship systems, with a.o. visible turrets, and a large arsenal of destructive weapons to blast enemies to pieces.

Direct ship controls create complete immersion.

Advanced physics provided by NVIDIA PhysX technology
System Requirements
Minimum:


OS: Microsoft Windows 7, 8

Processor: 2.2 GHz Dual core or equivalent

Memory: 2 GB RAM

Graphics: DirectX 10 compliant graphics card with 512MB RAM

DirectX: Version 10

Hard Drive: 8 GB available space

Sound Card: DirectX compatible sound card
Recommended:


OS: Microsoft Windows 7, 8

Processor: 3.0 GHz Dual core or equivalent

Memory: 4 GB RAM

Graphics: DirectX 11 compliant graphics card with 1GB RAM

DirectX: Version 11

Hard Drive: 8 GB available space

Sound Card: DirectX compatible sound card
Starpoint Gemini 2 © 2013 Little Green Men Games. Developed by Little Green Men Games. Licensed exclusively worldwide to and published by Iceberg Interactive B.V. All brands, product names, and logos are trademarks or registered trademarks of their respective owners. All rights reserved. Made in Europe.
Helpful customer reviews
Title:
Starpoint Gemini 2
Genre:
Action
,
Early Access
,
RPG
,
Simulation
Developer:
Little Green Men Games
Publisher:
Iceberg Interactive
Release Date:
Mar 17, 2014
Languages:
| | Interface | Full audio | Subtitles |
| --- | --- | --- | --- |
| English | | | |