In GODUS, you are brilliantly creative, terrifyingly powerful and above all else, worshipped unconditionally by your followers. You are their god. GODUS is a delightful reinvention of the god game from 22cans and Peter Molyneux, who created the genre. In development for PC, Mac and mobile.
Release Date: Sep 13, 2013
Watch HD video
Early Access Game
Get instant access and start playing; get involved with this game as it develops.
Note: This Early Access game may or may not change significantly over the course of development. If you are not excited to play this game in its current state, then you may want to wait until the game progresses further in development. Learn more
What the developers have to say:
"GODUS is a unique game that we hope will grow to be truly special. We've thoroughly enjoyed developing our dream game alongside the community and are continuing to refine the game based on the feedback of the players. We warn you that there are still bugs and incomplete features - this is the nature of the journey we are on. You may wish to wait for the finished game, but we have much content still to discover and improve as the game continues development. We do hope you'll help with this. If you do, you are part of our development team. We look forward to receiving your feedback." Read more
September 11
Over the last few weeks, we've been working on completely overhauling our save game system for Godus on both Steam and iOS. This will prevent players from losing their progress or running into problems recovering their saves in future.

Today, we're rolling out these fixes for all Godus players on PC and Mac, along with a few new bits of gameplay content too.



New Gift & Swampland!

We've also implemented a brand new Gift to help boost the Happiness level of your Followers – take a look at our totally tropical Tiki Torch!

Tiki Torch image

If you take a look around your Homeworld, you'll also find that there are a few swampy areas to contend with now.

Organic Swamp screenshot

That's right, swamps are no longer just the preserve of your godly abilities but now appear organically within your Homeworld as well, adding an additional layer of challenge when commanding your Followers to spread out and explore the land.



Changes in v2.2.1

Please find below the full list of changes and fixes found in Godus v2.2.1 for PC & Mac.

New content:
New Tiki Torch gift which can be placed and turned on and off by selecting,

Swamps added to home world

Swamp tutorial

New 5000 Belief card available in the Exchange
Fixes:
Save Game fixes to prevent crashing on recovering a save and to minimise save corruptions.

Build time for Voyages of Discovery Temple reduced.

General performance optimisation.
Please be aware that you may have to restart Steam in order to download the new version of Godus.
NOTE: If you have a bug to report or some feedback to submit please take a look at the Submitting Feedback and Bug Reports thread. Also, please be sure to take a look at the Known Issues thread for the latest information on issues the team are currently investigating. Thanks everyone!
As always, we would love to hear your feedback, so please feel free to speak up in our
official forums
, or if you're feeling especially community-spirited then why not lend a hand expanding and refining the
Godus wiki
?
We are continuing to work on developing new content, features and functions for Godus and we look forward to updating you on what's up next in our pipeline very soon. In the meantime, we thank you for your belief and patience.
15 comments
Read more
August 14
Since releasing Godus v2.1 last Friday we've had a lot of really useful comments from the community (as well as more than few support requests, too). This week, we've been hard at work implementing a ton of changes based on this feedback.

The update, released on Steam today, includes a bunch of exciting new cards, new gifts and some important bug fixes.




New stuff:
New Gift: Flag - allows you to put a flagpole in your world to increase happiness and look cool. (more flags to come!)

New Gift: School of Fish - Fish can now be placed in the sea.

New Card: Statue of Belief Collection - added, enables you to store some belief when you're not there to pick it up.

New Card: Tree Buff - The tree buff upgrade card further increases the amount of belief produced by
abodes in the vicinity of trees.

New Card: Super Follower Boost - Boost your followers even more, making them work harder and longer.
Fixes:
Stopped campfires being created on top of gem seams and granite

Fix for rock colours being wrong in some situations

Fix for part of the fountain tutorial not appearing.

Destination button in events now only appears if there is at least one event to pick from.

Happiness and gift balancing

Fixed some tooltip locations

Reduced Astari Fire damage, to fix bug with them being too easy to kill

Tree of joy springs up out of the floor rather than being dropped

Gems only rewarded after all followers have climbed pit of doom steps

Fix to prevent temples ending up in the water whilst sculpting

Tweaks to happiness for homeless followers

During leashing tutorial leashes, will only be accepted if they end on the layer of the temple itself or the one under it.

Removing rotation snap back

Balance file changes

Settlements with courtyards now allow followers to go back home

Minor colour tweaks to trees and beautify

Fixes to Mac audio when sacrificing followers

New splash screen text

Revised colours for trees on various landscapes
Coming soon – mod our balance files!
Probably the most frequently requested changes we make to the game by the Steam Early Access community and our Kickstarter backers is that we reduce the wait timers for Godus on PC and Mac.
In the spirit of collaboration with the community, we will be implementing a major change to the way we set our balance files for all aspects of Godus.
In the near future, we will be providing you with the ability to manually set many of the values within the balance files for yourself. We will then collate your feedback with the intention of making global adjustments to Godus on PC and Mac based on your collective contributions.
You'll be able to access the balance file values form with the settings menu:
Balance Menu
This will take you to the in-game Balance Changer, which will allow you set the values for Abodes…
Abodes Balancing Screenshot
…for Followers…
Followers Balancing Screenshot
…and also for Belief.
Belief Balancing Screenshot
A simple interface will allow you to set these values however you wish. Want everything to be built instantly or to have Belief costs set to zero? Now you'll have the ability to do so from within the game.
Balance Interface Screenshot
You'll then be able to update your game or, if you want to start again from scratch, restore them to their default settings.
Balance Updating Screenshot
However, what we really,
really
want you to do is share your edited balance files with us and let us know how and why you think your changes make the game more enjoyable.
We're hoping there's consistency in your replies, but we're also aware that people will want to play according to their own preferred play style.
It's here that your feedback will be vital to help us understand why you've made particular changes. So, be bold! Be detailed! And please don't skimp out on any of the more juicy parts to your reasoning.
Balance Email Example Screenshot
We want Godus to be a game that you keep coming back to, so what better way of doing that than by engaging our core players?
As always, we keep a close eye on all of the feedback from our community, so please continue to share your thoughts in either our
official forum
, our
Steam Early Access forum
or the 22cans
Facebook page
.
41 comments
Read more
Godus Opt-In on Steam
We will be updating the GODUS Opt-In Beta branch more frequently than the main Early Access branch. If you would like to participate in helping us test new fixes and features, big and small, opt-in to our Beta Branch, releasetest.

Please keep in mind that this branch is for testing! Things might go wrong and when they do, send in your bugs and feedback to support@22cans.com or support.22cans.com

For details on how to access these developer builds, read below:
How to Opt In to Developer Builds
1. Go to your Steam Library
2. Right click on GODUS and select "Properties"
3. Click on the "Betas" tab
4. Click on the dropdown menu and select "releasetest"
5. Enter your beta access code, which is '22canstester'
6. Click "Check Code"
7. Hit "Close" and you're all set!
The Community's Access Password
This password will allow you to access the most recent development builds of the game. Using the instructions above, this password will give you immediate access.
Cross-platform development
Our development proceeds through sprints that may have differing platform focuses. As such, much of the gameplay available to you in v2.2 is the result of a recent mobile-focused sprint and we intend to progress to a PC-focused sprint within the coming months. Please take this into consideration, as while adjustments will continue to be made to the PC platform to account for the game's differing payment model (buy-to-play on PC & free-to-play on mobile), some areas of balance and design may retain certain elements of the mobile version for the time being.
About the Game
Have you ever wanted to play god? In GODUS, you can sculpt every inch of a beautiful world that you look down upon, where your population of Followers will settle and multiply. As you rule over your living, breathing society, a civilization will blossom across your land and offer you their belief. The more Followers that believe in you, the more powerful you will become. It is as simple to play as it is spectacular to behold. Come and lead an incredible journey - this delightful, charming world is waiting for you to make it your own.
GODUS is currently in active cross-platform development for Windows PC, Mac OS and mobile devices where the gameplay experience will evolve and expand over time as we periodically deliver updates for the game.
GODUS is brought to you by legendary designer and inventor of the god game genre, Peter Molyneux.
Key Beta Features
You can sculpt the entire world and make it truly unique to you
Sculpt every inch of an entirely moldable world in the most delightful way. Uncover a wealth of mysteries and surprises waiting to be unearthed beneath the landscape, and find others atop it.
Be adored and worshipped by tiny, devoted Followers. Watch them live, learn and love in a fully simulated world
Your ever-gracious population of reactive, living Followers will need you and worship you unconditionally. You're the god and they're your playthings.
Create villages and towns, grow their population and sculpt the very lands on which they live
Group your Followers together to create charming villages or thriving towns - specialize these into Building, Farming or Mining communities.
Lead Followers from your Homeworld and set sail on Voyages of Discovery to uncharted lands
Guide your Followers as they embark on regular Voyages to new and undiscovered lands that hold great rewards.
Nurture the growth of a civilization as it rises from the dawn of the primitive age and advances throughout the ages of humanity
Choose various types of stickers to unlock cards that level-up your population's society, technologies and faith. Cards go into your Timeline, which allows you to make advancements within an era and unlock new abilities.
Meet the Astari - a fun loving, party going little tribe who worship the pursuit of happiness
Your world is not empty. It's also inhabited by the mischievous Astari, who will do everything they can to persuade your Followers to come and join them. As a god, you must use your powers to deal with these pesky people.
Cast miracles of both beauty and destruction - choose how to show your divine power, whether that be by growing forests or launching meteors
As development continues you will see more God Powers being added that will enhance gameplay, adding depth and variety to the whole GODUS experience.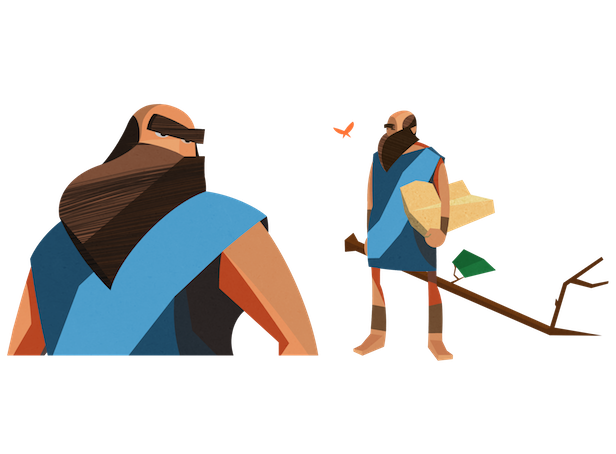 PC System Requirements
Minimum:


OS: Windows XP

Processor: Intel Core 2.0 Ghz

Memory: 1 GB RAM

Graphics: Geforce 210

DirectX: Version 9.0

Network: Broadband Internet connection

Hard Drive: 1 GB available space
Recommended:


OS: Windows 7

Processor: Intel Core Quad 2.4 Ghz

Memory: 4 GB RAM

Graphics: Geforce GTS 250

DirectX: Version 10

Network: Broadband Internet connection

Hard Drive: 1 GB available space
Mac System Requirements
Minimum:


OS: 10.7.5 (Lion)

Processor: 2.2 GHz Intel Core 2 Duo

Memory: 1 GB RAM

Network: Broadband Internet connection

Hard Drive: 1 GB available space
Recommended:


OS: 10.8.2 (Mountain Lion)

Processor: 2.4 GHz Intel Quad Core

Memory: 4 GB RAM

Network: Broadband Internet connection

Hard Drive: 1 GB available space
Helpful customer reviews
Title:
Godus
Genre:
Indie
,
Simulation
,
Strategy
,
Early Access
Developer:
22cans
Publisher:
22cans Ltd.
Release Date:
Sep 13, 2013
Languages:
| | Interface | Full audio | Subtitles |
| --- | --- | --- | --- |
| English | | | |
| French | | | |
| Italian | | | |
| German | | | |
| Spanish | | | |
| Russian | | | |
| Turkish | | | |
See all 7 supported languages