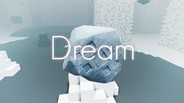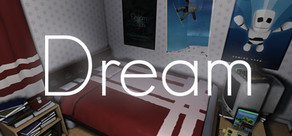 Enter the mind of Howard Phillips, a young man who has developed an obsession with his dreams. Explore unique worlds filled with puzzles, secrets and horrors to find meaning in Howard's directionless waking life.
Data de lançamento: 13 Ago, 2013
Ver todos os 2 trailers
Jogo com Acesso Antecipado
Obtém já acesso e começa a jogar; participa no desenvolvimento deste jogo.
Nota: Este jogo com Acesso Antecipado poderá ou não ficar diferente ao longo do seu desenvolvimento. Se não estás confiante no jogo no seu estado atual, então poderás querer esperar até que o jogo fique num estado melhor mais tarde. Fica a saber mais.
O que os desenvolvedores têm a dizer:
Porquê Acesso Antecipado?
"As a small team, 'Dream' is our first game and so we have a lot to learn! One of the best ways to make sure we're on track is to get community feedback as we go along. This also helps us focus our time on the features that our audience most wants."
Durante quanto tempo vai este jogo estar em Acesso Antecipado?
"Our current timeline has 'Dream' coming out of early access in Q4 2014."
Qual vai ser a diferença entre a versão final e a versão de Acesso Antecipado?
"Being on Early Access allows the community to help refine the game all the way to final release.
Upon completion, 'Dream' will have a rich story throughout the games levels in multiple languages and released alongside the Oculus Rift version to offer deeper immersion at no extra cost.

Mechanics and features for 'Dream' will be added, altered and refined for the full version after being tried out and tweaked in Early Access. Some of these include a more comprehensive and easy to use Inventory System, Collectibles to find which offer story and rewards, Options expanded with more intuitive menus and In-Game items which help aid with exploration and game optimisations.

While these are already somewhat available in the Early Access version they only represents a small part. The story serves as a placeholder in order to give a general idea without spoilers and give players some context in order to voice their opinions in shaping the game"
Qual é o estado atual da versão de Acesso Antecipado?
"Two out of the three acts of 'Dream' are available to play with different levels being at different stages of completion. An Alpha of the Oculus Rift version is also available."
O jogo vai ter preços diferentes durante e depois do Acesso Antecipado?
"Dream will be included in sales where appropriate during Early Access but it is currently undecided whether the price will go up come full release."
Como estão a planear incluir a comunidade durante o desenvolvimento?
"So far the community has been providing us with indispensable feedback on what works, what doesn't work as well as it could and what they would like to see next on top of helping us with bug/crash reports. We would like to keep this dynamic going all the way up to our final release." Ler mais
19 Setembro
Just a small update this week which solves some of the issues that you pointed out!

Here's the main list;

Fixed an issue that would sometimes cause the Act III puzzle to become unsolvable

Added zoom bindings to the 'Control Options' (If for some reason the bind won't work, please delete 'UDKDreamPlayerInputBindings.ini' in 'Steam\SteamApps\common\Dream\UDKGame\Config')

Added text over the Act III Hub portal

Added random start menu screens
As always, thanks for the help and support.
ːhyperː
1 comentários
Ler mais
12 Setembro
Hey!
Firstly, sorry for the wait on the update and we appreciate the support and patience.
We are well underway with moving towards the completion of Act III internally and decided that the first Dream of Act III is in a playable state for you all. Oh, and you will be please to know Keybindings are finally in this build! Here are the notes in this update;


New:
First dream of Act III available via the hub world upon completion of Act II

The 2nd side dream of Act II is now in a playable alpha state. Can be accessed via the main Act II dream.

Ability to toggle the player mesh.

Added Keybinding support.
Fixes/Changes:
Fixed the blurry in-game PC textures.

Multiple Fixes/Tweaks in Act II Main dream.

Entering Nightmare II now correctly remembers you have entered. (If you didn't complete this nightmare but want to move onto Act III please enter the Act II Nightmare and then head to the Hub World.)

Lights and Doors now reset on new game.

Fixed a bug where entering the 'Gameplay Options' menu would toggle the Y axis.
Known Issues:
Keybindings is still very much early alpha stages. The keybindings work but upon re-entering this menu it will show 'null' as the binding even though your bindings are saved.

Controls still move Howard on the Keybindings screen.

No bind option for Zoom yet.

The new Act II Side Dream doesn't have the items menu – Will be added in an update

No collectable items in the Act III level. Will be added upon compleation of the new inventory system as well as collectables.

Starting a new game keeps some saves ( This is a problem with the steam cloud and not Dream, if this happens navigate to '\Steam\SteamApps\common\Dream' and delete the 'DreamSaves' folder).

Nightmare II text has squares in subtitles.

No text above the Act III portal yet.
Oculus Rift DK2
We are waiting on an engine update from Oculus before we can update the rift version. Here are a few threads people have made asking about the progress. As soon as we get the engine update it shouldn't be long before it's in your hands!
Topic_1
Topic_2
ːhyperː
9 comentários
Ler mais
Steam Greenlight

Acerca do Jogo
Dream is an adventure game with a focus on narrative and exploration. Play as Howard Phillips, a young man whose waking hours are filled with feelings of dread and despair, but whose dreams are clear, lucid and powerful. Do these dreams hold the key to Howard's future? Journey through the subconscious mind in a quest for self-awareness and truth.


Dream is currently in Early Access and is still a few months away from being completed, you can expect the following if you get the game now.
Two of the three main Acts in the game are available; a total of five dreams to explore.

A Nightmare for each Act so far released.

Oculus Rift support for all current content.

The game is currently PC-only and English-only.


Unique Interact-able 3D Environments
Every environment in the game is lovingly hand-crafted by our close-knit team of four and with no worldly restrictions to the environments we can have a vast range of aesthetics and puzzles.
Non-linear Narrative and Gameplay
You are free to explore dream environments where puzzles can be completed in different orders and the story progresses according to your choices. The paths you choose affect which dreams you experience and how the finale plays out.
Collectables, Items and Secrets
Each dream is filled with secrets and collectables that help the player progress and contribute to the story.
Soundtrack
Dream features an original soundtrack by composer Norman Legies.
Oculus Rift Support
Transform how you experience the game through the use of the Oculus Rift.
Requisitos do Sistema
Minimum:


OS: Windows XP (SP3), Windows Vista (SP2), Windows 7, Windows 8

Processor: QuadCore 2.0 GHz

Memory: 2 GB RAM

Graphics: NVIDIA® GeForce™ 8800 GTS or AMD® Radeon™ HD 3850, 512 MB VRAM Minimum

DirectX: Version 9.0c

Hard Drive: 2 GB available space

Sound Card: DirectX 9.0c compatible, 16-bit
© 2014 HyperSloth Ltd. Published by Mastertronic Group Ltd. Mastertronic and the Mastertronic logo are trademarks of Mastertronic Group Limited. All Rights Reserved. All trademarks are the property of their respective owners.
Análises úteis de clientes
Título:
Dream
Género:
Aventura
,
Casual
,
Indie
,
Acesso Antecipado
Programador:
HyperSloth
Editora:
Mastertronic
Data de lançamento:
13 Ago, 2013
Idiomas:
| | Interface | Vozes | Legendas |
| --- | --- | --- | --- |
| Inglês | | | |