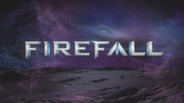 Firefall is a Free-to-Play sci-fi MMO Shooter set in a dynamic, living, open world. Experience fast-paced shooting action with thousands of players from around the world and fight against the Chosen to reclaim Earth.
Release Date: Jul 29, 2014
Watch all 2 trailers
September 16


Hello Pilots! We are excited to announce that our first major post-launch update, Elemental Destruction, is now live! This update brings with it new weapons, new encounters, hundreds of bug fixes, and much more! Make sure to check out the update overview page and full update notes at the links below.

Check out the Elemental Destruction update overview page HERE as well as the full update notes HERE.

If you don't already have the game installed, you can find a link to download it here.

Stay up-to-date with the latest Firefall news, media, and giveaways by liking us on Facebook, following us on Twitter, and subscribing to our YouTube channel. And follow us on Twitch to catch our weekly livestreams!

See you in game, ARES Pilots!
26 comments
Read more
August 27


Are you interested in winning a free Firefall Digital Starter pack? If so, now's your chance! Our friends over at Raptrare hosting a contest and they have 200 Digital Starter Packs to give away! The contest involves using Raptr's new "Instant Replay" feature to capture your best Firefall moments, so make sure to check out their official post herefor more details. Good luck in the contest and we'll see you in game!
4 comments
Read more
Reviews
"Firefall is a game that seriously mixes the shooter and RPG genre into one game and does this extremely well."
80 – OnRPG

"...Firefall's been the only game I want to play on my PC."
74 – MMORPG

"Firefall offers a breadth of content I haven't seen in an massively multiplayer shooter..."
Gamespot

Just Updated



Update 1.1: Elemental Destruction

• Six new elemental damage effects have been added for primary and secondary weapons.
• Two brand-new primary weapons have been added.
• Four new weapon variants have been added to Shotguns, Assault Rifles, Burst Rifles and SMGs.
• Three new weapon abilities have also been added for Grenade Launcher secondary weapons.
• Five additional dynamic encounters can now be found in the open world.
• Hardcore mode Kanaloa the Destroyer has been unleashed with new twists to the encounter.
• New ARES Job boards added in Stonewall (Coral Forest) and The Next (Sertao).
• Added a new variant of the Supply Station ability (Engineers): Armor Supply Station.
• Level bands in Coral Forest and Sertao have been adjusted to make for a more fluid leveling experience in the open world.
• And much more!
About the Game
Fundamentally built to be a completely Free-to-Play AAA MMO Shooter, Firefall delivers an engaging gameplay experience like no other. With a constantly changing world, deep narrative, endless customization, and rewarding player progression, Firefall will consistently deliver spectacular content that will please both PvE and PvP players.

Reclaim Earth

"I grow tired of watching my friends die in battle day after day. The Chosen have claimed more of us than we have of them, and the Melding consumes more of our planet by the minute. This is still our home, our planet, and we want it back. Join us and help us fight this dreaded war, because as our world falls, we rise together." - Unknown ARES Pilot on the frontlines.


Key Features

• Explore a vast, evolving open world with dynamic content that responds to player interactions.
• Discover the lore of Firefall through episodic narrative.
• Combat your enemies in a skill based shooter in either first or third person view.
• Engage dynamic Missions and Events, including epic Titan Battles.
• Upgrade your Battleframe with limitless crafting, loot, and progression.
• Outfit your character with endless customization options.

Dynamic, Living, Open World
Explore a vast open world from New Eden to Devil's Tusk. Become an elite ARES pilot and be prepared to fight an array of creatures as well as confront the Chosen. Don a variety of Battleframes and destroy your enemies from either a first or third person viewpoint.

Heroes Will Rise
Combat the Chosen to reclaim earth and become the best ARES pilot in your class. With familiar and highly polished shooting mechanics, your skill and dedication will be rewarded. Firefall is action packed with rewarding content, including massive Titan Battles for PvE and skill-based open world PvP.

A World without Limits
Firefall is the first AAA Free-to-Play MMO Shooter. Outfitted with military-grade battleframes, players will be able to collect equipment and materials to customize and strengthen their arsenal of weapons and abilities, while experiencing Firefall's rich lore and engaging content. With epic loot to be unearthed and rewarding level progression to be achieved, the possibilities in Firefall are limitless.
System Requirements
Minimum:


OS: Windows XP SP3

Processor: AMD Dual Core @ 2.6GHz; Intel Dual Core @ 2.2GHz

Memory: 4 GB RAM

Graphics: Nvidia 8600 or ATI 4xxx with 1GB of VRAM

DirectX: Version 9.0c

Network: Broadband Internet connection

Hard Drive: 20 GB available space
Within the United States and/or other territories, Firefall, Red 5 Studios and all associated logos and designs are trademarks or registered trademarks of Red 5 Studios, Inc. All rights reserved. The content of this video game is fictional and it is not intended to represent or depict an actual event, persons or locations in the video game setting. The makers of this video game do not in any way endorse, condone or encourage engaging in any conduct depicted in the video game. Firefall may not be available on all platforms or in all territories. Release dates may vary by territories.
Helpful customer reviews