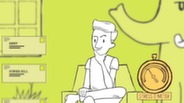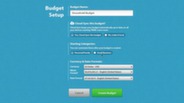 The World's Best Budgeting Program. Praised across the Internet as hands-down the "best budgeting software", You Need A Budget (YNAB) cuts to the chase with your finances. The software focuses you on the foundation of your finances: the Budget.
Release Date: Dec 19, 2012
Watch all 2 trailers
September 16
This latest version of YNAB now handles DropBox for Business accounts correctly, as well as users with symlinks to redirect the DropBox folder location, includes tweaks to the Turkish Lira and Belarusian Ruble currencies, and fixes a few other issues.

Release Notes

Better
- Belarusian Ruble now uses 'BYR' as the currency code.
- Turkish Lira now uses ' TL' as the currency symbol.
- YNAB now handles multiple DropBox root directories correctly (can happen when using DropBox for Businesses).
- Exporting the Net Worth Report now includes the account balances at the end of each month.

Fixed
- On-budget transfer inflows in split transactions that also contain an uncategorized subtransaction are now correctly excluded from the uncategorized row on the budget screen.
- Having symlinks under the Dropbox folder no longer causes a crash.
- Fixed a rare crash on the Spending Trends report that could be caused by rapidly switching reports.
- Renaming a master category while only changing capitalization now works as expected.
- Using the keyboard to move focus from the top cell in a month now always cycles around to the bottom.
- Fixed a rare crash that could occur when getting the 'Income for [month]' category text.
- Scrolling on the Spending Trends summary panel now works correctly for a large number of months.
- Fixed a rare bug that could occur when auto-saving.
- Using the cleared balance when reconciling a credit account with a positive balance now works as expected.
0 comments
Read more
April 29
This update adds a 'Use this amount' link to the reconciliation dialog, along with showing the cleared balance in YNAB as of the selected date. We've also added a few new currencies, and fixed several minor bugs.

Release Notes

New
- Added Bangladeshi Taka currency option.
- Added Ugandan Shilling currency option.

Better
- The trial notification screen is now only shown for college students once they reach 34 days remaining of their license.
- Clicking the 'Cleared' button after editing a transaction no longer begins editing again.
- Added ability to reconcile with the cleared amount YNAB knows about.
- Reconciliation current cleared balance now updates to be the cleared balance as of the selected date.

Fixed
- Fixed an internal issue that could have caused other YNAB apps to get their changes overwritten in rare circumstances.
- Rounding on quick budget averages now happens earlier, preventing phantom budgeted amounts some users were seeing.
- Fixed a rare crash that could occur when switching date formats or swapping imports and memos when importing.
- Fixed a rare crash that could occur when hitting ctrl while entering a date into the scheduler.
- Changing the selected flag while making other edits no longer prevents selecting different transactions.
- When jumping to the register view from budgets, the date filter is now applied correctly.
1 comments
Read more
About the Software
The World's Best Budgeting Program.
Praised across the Internet as hands-down the "best budgeting software", You Need A Budget (YNAB) cuts to the chase with your finances. The software focuses you on the foundation of your finances: the Budget. Experience has shown that when your budget is intact, and functioning correctly, everything else takes care of itself (the bills are paid on time, retirement contributions are made, and unnecessary debt is eliminated).
The Most Effective Budgeting Method
The software is built around Four Rules of Cash Flow. These Four Rules will help you break the paycheck to paycheck cycle, get out of debt, and save more money. Where other software packages tend to be the products of years of feature creep, YNAB offers you exactly what you need: a simple, straightforward system to manage your money.
Rule 1: Give every dollar a job.

Rule 2: Save for a rainy day.

Rule 3: Roll with the punches.

Rule 4: Learn to live on last month's income.


Remember to take advantage of YNAB's fantastic support resources: video tutorials, and free live budgeting classes for any and all interested! These are available at our website or via the Help menu in the software.

Key Features

Walkthrough Tutorial:

We teach you how to use the basics of YNAB, using the YNAB interface itself. You'll be up and running in no time.

Incredible Support:

We're dedicated to helping you succeed. Free live classes, screencasts, a dedicated forum and more are there to help you.

Cloud Sync:

Using Dropbox, you can sync your budget between multiple computers, and your mobile devices (Android/iOS) in real time, so you are always up to date, wherever you go.

Autosave:

YNAB saves your budget automatically at regular intervals and also when you quit. No need to worry about losing your work.

Scheduled Transactions:

Have bills or paychecks on regular intervals? Create a scheduled transaction and new transactions will be made for you automatically.

Reconciliation Wizard:

Our reconciliation wizard lets you reconcile all of your accounts with ease to make sure that YNAB and your account balances match.

Powerful Search:

Search for dates, amounts, payees, categories and more. You can combine searches to get just the results you want.

Notes Everywhere:

Save notes for months, categories or budget amounts in a category. Whatever you need to remember, we've got you covered.

Global Currencies:

YNAB supports Dollars, Euros, Pounds, Rupees, Reals, Rands and just about every other currency in the world.

Easy Split Transactions:

When it comes to ease of entry, our inline split-transaction entry is second to none. Set the total receipt amount and let 'er rip.

Spending Quick-View:

Click on any 'outflow' amount in your budget and get a list of all the transactions that made up that number and edit them if need be.

Readable Reports:

Our all-new engine lets you slice and dice your financial history in a variety of ways with reports that are readable by actual humans.
PC System Requirements
Minimum:Windows XP


Processor:2.33GHz or faster x86-compatible processor, or Intel Atom™ 1.6GHz or faster processor for netbook class devices

Memory:512 MB RAM

Hard Drive:100 MB HD space
Recommended:


Memory:1 GB RAM

Other Requirements:Broadband Internet connection

Additional:Minimum OS version is: Windows XP
Mac System Requirements
Minimum:Mac OS X v10.6


Processor:Intel® Core™ Duo 1.83GHz or faster processor

Memory:512 MB RAM

Hard Drive:100 MB HD space
Recommended:


Memory:1 GB RAM

Other Requirements:Broadband Internet connection

Additional:Minimum OS version is: Mac OS X v10.6
Helpful customer reviews
Software Details
Title:
You Need a Budget 4
Genre:
Accounting
Developer:
YouNeedABudget.com
Publisher:
YouNeedABudget.com
Release Date:
Dec 19, 2012
Languages:
| | Interface | Full audio | Subtitles |
| --- | --- | --- | --- |
| English | | | |