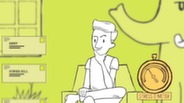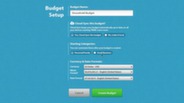 The World's Best Budgeting Program. Praised across the Internet as hands-down the "best budgeting software", You Need A Budget (YNAB) cuts to the chase with your finances. The software focuses you on the foundation of your finances: the Budget.
Data di rilascio: 19 Dic 2012
Guarda tutti e 2 i trailer
24 Febbraio 2014
The latest update (applied automagically by Steam) contains a handful of tweaks and improvements, and some more bug fixes.
Check out our Free Classes, and you can get help and more discussion over at our forums!

Release Notes

Better:
- OFX/QFX imports now strip CDATA tags when they have been included by the bank (this means the payee/memo data will import correctly).
- The category is now autofilled if changing payees from the imported payee if no category is filled in yet.
- When showing all transactions for a master category in a spend by category report, if a subcategory is filtered out, it is no longer included in the filter.
- The reports Payee filter now shows disabled payees, but only if there are transactions that use them.
- Improved the matching algorithm for QIF imports to prevent some incorrect matches being made.
- Importing a transfer transaction no longer sets the target transaction to cleared.
- Tweaked Bulgarian Lev currency formatting.
- Prevent rename of the 'Pre-YNAB debt' master category.
- Removed default reconciliation amount.
- Tweaked reconciliation wording and added explanatory text.
- Small speed increase when deleting transactions.
- Speed increase when doing a Fresh Start.
- Improved formatting on Brunei Dollar (BND).

Fixed:
- Fixed grammar mistake in the error message that asks to restore a budget.
- Stopped a crash that could occur during the 'Getting Started' walkthrough.
- Fixed a crash bug that could occur when importing transactions into an account with no starting date.
- New Turkish Lira' has been renamed to simply 'Turkish Lira'
- A rare crash when changing the sort in the register.
- A rare crash when searching in the register.
- All Accounts now has the correct start dates set when using the date filter.
- Rare crashes that could occur when using the - or Esc keys in a budget cell.
- Clearing a transaction by mouse now occurs on mousedown, using mouseup was preventing clearing multiple transactions at once.
- Unmatching a transaction while also editing it no longer deletes the imported transaction.
4 commenti
Ulteriori informazioni
26 Novembre 2013
A few more bugfixes incoming! Steam should automatically update you to the latest version.
Check out our Free Classes, and you can get help and comments over at our forums!

Release Notes

Better:
- Formatting tweak on the UAE Dirham.

Fixed:
- YNAB no longer crashes if you delete both sides of a transfer at once in the All Accounts view.
- On slow internal networks, Wifi sync will no longer prematurely time out.
- Adjusting the account balance of an account with a single transaction with an amount of $0 would cause a crash.
2 commenti
Ulteriori informazioni
Informazioni sul software
The World's Best Budgeting Program.
Praised across the Internet as hands-down the "best budgeting software", You Need A Budget (YNAB) cuts to the chase with your finances. The software focuses you on the foundation of your finances: the Budget. Experience has shown that when your budget is intact, and functioning correctly, everything else takes care of itself (the bills are paid on time, retirement contributions are made, and unnecessary debt is eliminated).
The Most Effective Budgeting Method
The software is built around Four Rules of Cash Flow. These Four Rules will help you break the paycheck to paycheck cycle, get out of debt, and save more money. Where other software packages tend to be the products of years of feature creep, YNAB offers you exactly what you need: a simple, straightforward system to manage your money.
Rule 1: Give every dollar a job.

Rule 2: Save for a rainy day.

Rule 3: Roll with the punches.

Rule 4: Learn to live on last month's income.


Remember to take advantage of YNAB's fantastic support resources: video tutorials, and free live budgeting classes for any and all interested! These are available at our website or via the Help menu in the software.

Key Features

Walkthrough Tutorial:

We teach you how to use the basics of YNAB, using the YNAB interface itself. You'll be up and running in no time.

Incredible Support:

We're dedicated to helping you succeed. Free live classes, screencasts, a dedicated forum and more are there to help you.

Cloud Sync:

Using Dropbox, you can sync your budget between multiple computers, and your mobile devices (Android/iOS) in real time, so you are always up to date, wherever you go.

Autosave:

YNAB saves your budget automatically at regular intervals and also when you quit. No need to worry about losing your work.

Scheduled Transactions:

Have bills or paychecks on regular intervals? Create a scheduled transaction and new transactions will be made for you automatically.

Reconciliation Wizard:

Our reconciliation wizard lets you reconcile all of your accounts with ease to make sure that YNAB and your account balances match.

Powerful Search:

Search for dates, amounts, payees, categories and more. You can combine searches to get just the results you want.

Notes Everywhere:

Save notes for months, categories or budget amounts in a category. Whatever you need to remember, we've got you covered.

Global Currencies:

YNAB supports Dollars, Euros, Pounds, Rupees, Reals, Rands and just about every other currency in the world.

Easy Split Transactions:

When it comes to ease of entry, our inline split-transaction entry is second to none. Set the total receipt amount and let 'er rip.

Spending Quick-View:

Click on any 'outflow' amount in your budget and get a list of all the transactions that made up that number and edit them if need be.

Readable Reports:

Our all-new engine lets you slice and dice your financial history in a variety of ways with reports that are readable by actual humans.
Requisiti di sistema (PC)
Minimum:Windows XP


Processor:2.33GHz or faster x86-compatible processor, or Intel Atom™ 1.6GHz or faster processor for netbook class devices

Memory:512 MB RAM

Hard Drive:100 MB HD space
Recommended:


Memory:1 GB RAM

Other Requirements:Broadband Internet connection

Additional:Minimum OS version is: Windows XP
Requisiti di sistema (MAC)
Minimum:Mac OS X v10.6


Processor:Intel® Core™ Duo 1.83GHz or faster processor

Memory:512 MB RAM

Hard Drive:100 MB HD space
Recommended:


Memory:1 GB RAM

Other Requirements:Broadband Internet connection

Additional:Minimum OS version is: Mac OS X v10.6
Recensioni utili dai clienti
Dettagli sul Software
Titolo:
You Need a Budget 4
Genere:
Contabilità
Sviluppatore:
YouNeedABudget.com
Editore:
YouNeedABudget.com
Data di rilascio:
19 Dic 2012
Lingue:
| | Interfaccia | Audio completo | Sottotitoli |
| --- | --- | --- | --- |
| Inglese | | | |