搶先體驗遊戲
立即搶先體驗並開始遊玩;並且一同協助參與開發。
註:這款搶先體驗遊戲可能會隨著開發進度而有重大改變。若目前的遊戲開發情況沒有讓您對該遊戲有興趣,建議您等待本遊戲進一步的開發。了解更多
開發人員的訊息:
"Welcome to Dead Island: Epidemic!

The game is currently in closed beta and fully-functional. You'll find that we're already offering a polished & solid experience that's a ton of fun, however due to the nature of it being in beta please be aware that there may still be some bugs (help us catch 'em all!) and unfinished features. FYI: The zombie A.I is not a bug though, they're supposed to be a bit brainless - it's in their nature.
There is no better way to gain valuable feedback and concrete suggestions than by allowing you guys to actually jump in and have at it so we decided that Steam Early Access is the best way for us to achieve this - just jump in, tear those zombies a new one (or two!) and we'll take care of the rest - or better yet, drop us a line and give us your feedback, we'd really appreciate it!
The Early Access Starter packs that we are currently offering are intended for those who want to get into the zombie bashing early and to help us shape the future of the game. They also of course offer players a great starting kit and will grant a few nice exclusive perks - both right away, and when the game hits official open beta and later again at the full launch.
We're continually working on adding new features & content and we'll be constantly working on balancing and of course improving gameplay based on your feedback - along the way we'll be intently listening to your suggestions, criticisms and as always: ideas for EVEN MOAR INSANE WEAPONS!
We're super glad if you decide to join us at this stage and we'll be happy to welcome you to the island!" 繼續閱讀
2014年5月19日
The Dead Island: Epidemic Early Access has begun!

The Early Access Starter Packs are intended for those who want to get into the closed beta zombie bashing early and shape the future of the game with us*.
Support our game and jumpstart the outbreak! Get instant access to all Survivor characters, ingame currency, ingame resources, boosters, and a load of weapons!

*You can of course sign up with a chance to get access to the closed beta on our website: http://www.deadislandepidemic.com/
253 則回應
繼續閱讀
2014年5月9日
Patch 0.3 has arrived! Reap better rewards with our new reward system and try out the new Scavenger Hunt: We have implemented a new day-night cycle and a confrontational end game mechanic for the new version! With this update the scavengers have also moved to a new Crib! Bright, airy and with a million dollar view. It's a great place to relax, re-arm between supply runs, and a place even ​Fuse can't resist. He is joining our pack of scavengers and the Stache is here to stay! Unlock him in the shop section. Find the complete list of our patch notes on our website:
http://www.deadislandepidemic.com/en_US/news/latest-patch-notes/
16 則回應
繼續閱讀
Be One of the First to Play!
Get instant access by purchasing one of our Early Access Starter Packs or sign up now at www.playdie.net for your chance to be one of the first to play Epidemic!










Already have access? Then hop into our forums at www.playdie.net/community/ with your forum key for all the latest information on the game. Your forum key will pop up when you launch the game for the first time, you can also retrieve it at any time under the "CD Key" tab in your Steam Library.
關於此遊戲
World's First ZOMBA
Dead Island: Epidemic is a fast-paced action game where players will duke it out over supply points, using an arsenal of crafted weaponry, a bevy of devastating powers, and good old-fashioned teamwork.
Key Features
You have direct control over your hero. No Last Hitting, mouse-click-to-move nonsense here -
it's you, good ol' WASD
, and your trigger finger, making it easy to hop in, no muss, no fuss.
No idea what any of that means? No problem. All you need to know is that you need to point your crosshairs towards anyone and anything not on your team!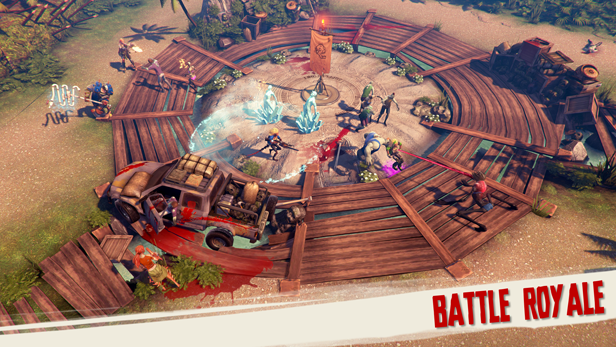 Team up with 3 other survivors and take on the zombie menace together in
PvE co-op horde mode
, or take the fight to other players in the
unique three-team "PvPvPvE" Scavenger mode
where you'll battle it out in a competition to grab supplies, hold key points, outsmart the competition and blast through hordes of zombies.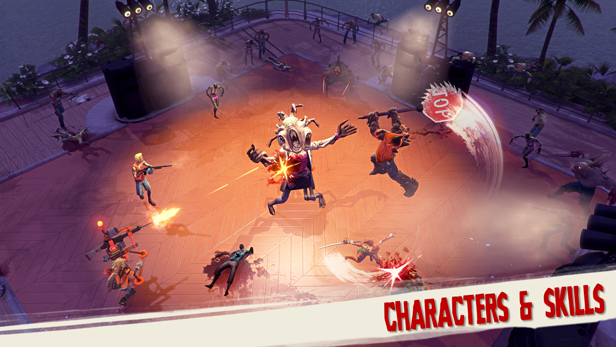 Featuring a constantly expanding and varied roster of unlikely heroes with unique skills, Dead Island Epidemic offers you a
host of play styles
whether you like your action up close and personal, at range or through supporting your teammates. Each character has an
array of skills with which to wreak havoc
- use these strategically in order to inflict maximum punishment on both the undead and those you want to be dead.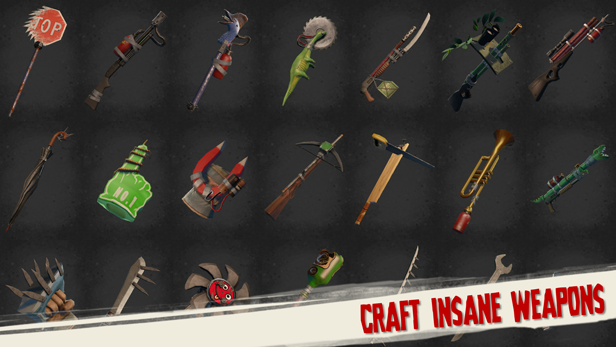 Fan favourite Weapon Crafting
is here from Dead Island, helping you get the edge (pun intended) on the competition and build an arsenal from
hundreds of insane weapons to suit your playstyle
! Featuring progressively more powerful and insane weapons in multiple tiers: From crudely crafted Spikey Planks to Electrified Double Spinning Sawblade Swords and literally everything in between: what's better than a chainsaw for dispatching the undead horde? Well, how about a
FLAMING CHAINSAW
? Everyone knows machetes are cool, but
DOUBLE FLAMING MACHETE GLOVES
are better!
Whatever your chosen character, style of play and mental disposition - there's a weapon for every occasion.
系統需求
Minimum:


OS: Windows 7 SP1

Processor: Intel Core 2 Duo 1.8 Ghz

Memory: 2 GB RAM

Graphics: NVIDIA GeForce 8800GT or Radeon HD 3870

Hard Drive: 3 GB available space

Additional Notes: Provisional - subject to changes. 1024x764 minimum display resolution is required.
Recommended:


OS: Windows 7 SP1 or higher

Processor: Intel Core i5-2300 or better

Memory: 4 GB RAM

Graphics: NVIDIA GeForce GTX 660 or Radeon HD 7870

Hard Drive: 4 GB available space

Additional Notes: Provisional - subject to changes. 1024x764 minimum display resolution is required.
Dead Island Epidemic © Koch Media GmbH 2014. Dead Island Epidemic logo are trademarks or registered trademarks of Koch Media GmbH. All Rights Reserved. © 2014 Deep Silver, a division of Koch Media GmbH, Austria.
具參考價值的客戶評論