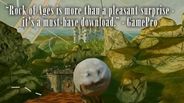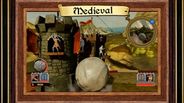 A rock-solid combination of rock-rolling action, deep strategy, and captivating art and music from different ages of history, this is a game of crush or be crushed!
Releasedatum: 7 sep 2011
Alle 5 trailers bekijken
18 juni
Hello ACE Team fans! We are happy to announce that Abyss Odyssey (ACE Team's upcoming roguelike/action/platformer) is nearing it's release date, which is scheduled for July 15th, and an option to prepurchase the title is now available at Steam! For those who prepurchase there's a couple of bonuses nobody will want to miss:

-The game has a 33% discount!
-Prepurchasers obtain the Abyss Odyssey Original Soundtrack for free*

*Soundtrack is made available the day the game is released.

Follow the link to the Steam store if you want to be a part of this offer!


7 opmerkingen
Meer informatie
15 mei
ACE Team's Abyss Odyssey live stream now playing at:

http://www.twitch.tv/atlususa
2 opmerkingen
Meer informatie
Info over het spel
Een steengoede combinatie van actie, diepe strategie, intrigerende kunst en muziek uit verschillende perioden in de geschiedenis; dit spel draait om verpletteren of verpletterd worden! Twee kastelen staan tegenover elkaar; één is van jou, de ander is van je vijanden. Zij zijn stom en hun kasteel zuigt, dus je probeert het met de grond gelijk te maken met een enorm rotsblok. Ook als ze hun verdediging opbouwen sta jij klaar om over ze heen te rollen om die afzichtelijke toren plat te gooien. Maar pas op! Er komt ook een gigantisch rotsblok jouw kant op.
Belangrijkste Kenmerken
Dit spel wordt je aangeboden door de gestoord creatieve mensen van het ACE Team, de makers van Zeno Clash!

Bestuur een gigantisch rotsblok en verpletter je vijanden!

Gebruik een ongelofelijke verscheidenheid van eenheden om je toren te verdedigen en je vijand van zijn pad te brengen.

Vecht in online en offline multiplayer!

3 verschillende spelmodi: War, Time Trial en SkeeBoulder.

5 rijke historische perioden met hun eigen kunst en muziek zorgen voor een ongeëvenaarde sfeer.

GRATIS Originele Soundtrack bij de download van het spel.
Systeemeisen
OS: Windows XP/Vista/7

Processor: Dual Core 1.6 GHz or better

Memory: 1.5 GB or higher

Graphics: 256mb video ram or better (GeForce 7 series or higher/Radeon HD3000 series or higher)

DirectX®: 9.0c

Hard Drive: 1.2 GB

Sound: Windows supported Sound Card

Internet: Online play requires Broadband Internet Connection

Nuttige klantrecensies
Prijzen