This item does not have support for your local language. Please review the supported language list before purchasing
購買 Star Conflict: Pirate Pack - Dead Man's Chest
特價優惠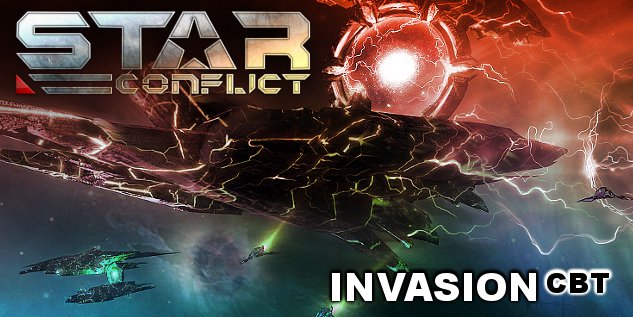 In addition to the pack content all customers will also get Early Access to the new game mode "Invasion"!

What is Invasion?
It is 'sandbox' styled global survival mode which both PVP and PVE fans were waiting for! Players can now undock from the station and travel around space colonies invaded by ancient alien race. Locations are connected by Jump gates and inhabited by various npcs, pirates, police and traders' caravans.
You can complete quests, collect items, meet other players to fight or team up to resist evil invaders for valuable loot and glory!

Features

Survival PVP and PVE gameplay in outer space

Numerous locations to travel through Jump Gates

Complete quests, collect resources and craft new epic modules

Fight hordes of invaders from the deep space and other players
關於此遊戲
No one is safe from the wrath of those who discover the legendary
Dead Man's Chest
.
Force the enemy to retreat in terror at the sight of your deadly ships — there isn't even a hundred of these machines across the whole universe! In addition, a tidy sum in your bank account will make sure you never need credits ever again.
Upon receiving this item set, the owner becomes recognized as a member of the pirate brotherhood and receives a unique title
Pirate Baron
.
Contents
Unique pirate-themed T2 fighter "Shark"

Unique pirate-themed T3 interceptor "Grim"

Unique pirate-themed T3 frigate "Phoenix"

"Black Label": 10 unique stickers

"Jackpot": 15000 gold standards

"License to Kill": A month of Premium subscription

"Captain's Cut": Permanent credit reward bonus +10% *
* If you get other Star Conflict DLCs containing same bonus, they will stack!
此產品尚未有公開的評論
您可以撰寫自己對於本產品的評論來分享您的看法。請使用本頁面中位於購買按鈕上方的區塊來進行評論的編寫。