Çalışması için Star Conflict oyununun Steam sürümüne sahip olmanız gerekmektedir.

Çıkış Tarihi: 27 Şubat 2013
İndirilebilir İçerikler
Çalışması için Star Conflict oyununun Steam sürümüne sahip olmanız gerekmektedir.
Star Conflict: Galaxy Explorer Pack Satın Alın
Özel Teklif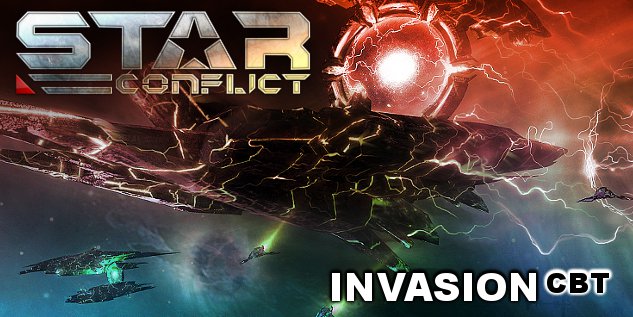 In addition to the pack content all customers will also get Early Access to the new game mode "Invasion"!

What is Invasion?
It is 'sandbox' styled global survival mode which both PVP and PVE fans were waiting for! Players can now undock from the station and travel around space colonies invaded by ancient alien race. Locations are connected by Jump gates and inhabited by various npcs, pirates, police and traders' caravans.
You can complete quests, collect items, meet other players to fight or team up to resist evil invaders for valuable loot and glory!

Features

Survival PVP and PVE gameplay in outer space

Numerous locations to travel through Jump Gates

Complete quests, collect resources and craft new epic modules

Fight hordes of invaders from the deep space and other players
Oyun Açıklaması
Discover the outer reaches of the galaxy with the Star Conflict
Galaxy Explorer Pack
.
A
Gold VIP status
,
two unique ships
, a set of
exclusive stickers
, and a weighty
pack of gold standards
will open all paths to your progress.
Upon receiving this item set, the owner becomes recognized as a mercenary and receives a unique title
Space Wolf
.
Contents:
"Fat Wallet". 10000 gold standards!

"Gold VIP". Permanent 10% bonus to loyalty and ships synergy gain * - speed up the development of your ships!

Unique T2 Federation interceptor "Superkite"

Unique T3 Empire fighter "Desert Eagle"

"Personal Storage". Maximum size of your warehouse for modules and weaponry!

"Decorations." Set of 5 unique stickers for your ships!
* If you get other Star Conflict DLCs containing same bonus, they will stack!
There are no public reviews for this product yet
Tecrübelerinizi topluluk ile paylaşmak için bu ürün hakkında kendi incelemenizi yazabilirsiniz. İncelemenizi yazmak için satın alma butonlarının üzerindeki alanı kullanabilirsiniz.
Başlık:
Star Conflict: Mercenary Pack - Galaxy Explorer
Tür:
Aksiyon
,
Oynaması Ücretsiz
,
Devasa Çok Oyunculu
Geliştirici:
Star Gem Inc.
Yayımcı:
Gaijin Entertainment
Çıkış Tarihi:
27 Şubat 2013
Diller:
| | Arayüz | Seslendirme | Altyazı |
| --- | --- | --- | --- |
| İngilizce | | | |
| Almanca | | | |
| Fransızca | | | |
| İspanyolca | | | |
| Rusça | | | |