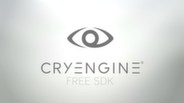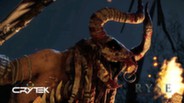 CRYENGINE is the first all-in-one development solution with truly scalable computation, multi-award winning graphics, state-of-the-art lighting, realistic physics, intuitive visual scripting, high fidelity audio, designer friendly AI and much, more - straight out of the box and with no additional royalties!
Release Date: May 28, 2014
Watch all 2 trailers
Buy CRYENGINE Subscription Plan
To be billed on a recurring basis.
Select a subscription plan
Downloadable Content For This Game
July 4th, 2014
Hey all, hot on the heels of this week's release of CRYENGINE 3.6.4, we have a smaller release for you. This new Build 2715 is focused on the Audio side of things, with many improvements to the Audio Control Browser; additionally, there are some updated Assets that you can use in your own games.

Have a great weekend, and please keep your feedback coming!

Full Release Notes:

Fixed data races in the ATLComponents

Fixed Audio-related Release compile errors

Added GetConfigPath method to the AudioSystem interface

Include game folder into the audio config path

Fixed the Audio Config data cleanup

Added the AudioSystem config data update on save event in ACB

(ACB) Basic support for preload controls

(ACB) Moved connections under CAudioControl

(ACB) Preserve correct WwiseState/WwiseSwitch tags when saving

(ACB) Removed XML tags of control types that are not used

(ACB) Minor code cleanup

(ACB) Support for platform groups for the Preload Requests

(ACB) Fixed spamming console with file not found messages

(ACB) Updated preload data format

(ACB) Saves level controls inside level folders

(ACB) Fixed problems with adding folders

(ACB) Filepath being set for new controls

(ACB) Changed order of tabs

Fixed filecache entry unloading and audio config filepath in the ACB.

Changed Preload Request xml layout and parsing to accommodate the related ACB functionality

Introduced the pop-up selector window for audio environments and audio preload requests

(Assets) Updated handgear, industrial lamp, lightswitch and panels material and textures.

(Assets) Updated factory_door material and textures. Moved door frame Max content into Door Max file so pivots can be setup easily. Deleted unnecessary frame LODs. Reset scene materials. Deleted unused material and now unused Max file.

(Assets) Airfield assets update. Various material tweaks, texture updates. Deleted DDN's with DDNA's.
12 comments
Read more
July 2nd, 2014
Hey all,

Welcome to our third update from the team. As it has been a while since the last update, let us first do a quick recap on the two builds we released recently:

CRYENGINE 3.6.3 Build 2685 was released on June 23rd - full notes can be found here.

A few days earlier, we had Build 2674, on which you can read up here.

With that out of the way, let us look at today's release of CRYENGINE 3.6.4, some important changes to the EULA in response to your questions as well as some great content from the development community!

CRYENGINE 3.6.4

You might have already noticed Steam downloading an update today, as we just released CRYENGINE 3.6.4 (2701) to all subscribers! You can find the full release notes for the more than 70 fixes and optimizations here in the Docs.

Most importantly, this release will give you further access to the Source Code, namely to the Entity and Script Systems.

Entity and Script Systems Source Code

Entity System: Access to this code will allow you to implement the core system that handles the logical units in the game world. These get direct access to core modules of the engine such as renderer, physics, sound and script system.

Script System: Hosts the Lua virtual machine featuring a custom made Lua Visual Debugger which can be used from Sandbox or directly in game. The module also hosts many script bind implementations that expose C++ functionality to Lua.

Updates to the CRYENGINE End-User License Agreement

When we initially launched the CRYENGINE Subscription, some members of our development community had questions that they felt the initial End-User License Agreement (or EULA, for short) did not fully answer. We have gathered some of the most frequently asked questions, and made some changes to the EULA to clarify these points.

One of the most common questions was "What is a Serious Game"? With this in mind, we have added a clearer definition in §1.8:

""Serious Games", i.e. 'games' which are not developed for the sole purpose of entertainment but for purposes of training, simulation, science etc.;"
So, contrary to some community speculation, the game's budget, age rating or similar factors have no bearing on this limitation- if your project is an entertainment product rather than, for example a training simulation, you are good to go.

Another topic of contention was the inclusion of the assets shipped as part of the CRYENGINE Subscription, and whether users could incorporate them, into their own projects. To which we say: "Yes, you can". As outlined in the changed §1.4, you are free to use the assets we ship (including the recent free Sample Assets DLC Package) in your own game. Of course, we would still advise you to create your own assets to give your game a unique visual flair.

There was also the question about plug-ins and video tutorials, and whether they would be permitted under the Subscription's EULA. Here we have added a new section under §1.9, where plug-ins and tutorials are defined as User-Generated Content ("UGC"), which licensees are permitted to create:

""UGC": (a) code created by License for the development of Games (e.g. plug-ins); and (b) audiovisual content (including tutorials) generated by Licensees using the CryEngine which is not based on CryEngine Assets for the development of Games, to be distributed via the UGC Marketplace"

Finally, there was the question of what would happen if you stopped your subscription for a month; could you still distribute already finished projects, and would have incomplete projects have to be deleted? The short answers are "Yes" and "No", respectively. As outlined in §9.3, you can continue to distribute any finished projects or User-Generated Content even after you end your subscription.

Community Contributions

Today we would also like to take the opportunity to make you aware of some great resources for CRYENGINE from within the community. If you have created something that you think others in the community would love to see or find helpful, let us know!

CollinBishop, a mainstay of our community, has created a nice video tutorial on texture mapping- you can find it (and many more video tutorials) on Collin's YouTube channel

Futurepoly is a school for video game artists that was founded by Jason Stokes, one of the creative minds behind the epic vistas of the Guild Wars universe. As they use CRYENGINE as a teaching tool in several of their courses, they have created a 20 minute "Intro to CRYENGINE" video for newcomers. Check it out here

Finally, CryDev Staffer Richmar1 has created a "Game Starter kit" for CRYENGINE that you can use for a clean start for your own game projects; Full details here.

That is all for today. As always, we want to thanks everyone in the CRYENGINE community for their support, and their invaluable feedback- keep it coming!

Until next time,
The CRYENGINE Team
1 comments
Read more
Reviews
"CRYENGINE is, for my money, the best looking and most full-featured engine currently available."
Chris Roberts, Founder and CEO, Cloud Imperium Games

"It's safe to say we literally could not have done this game with any other engine without a drastic reduction in the scope of our project; the size of our maps, the level of detail. We set out to make a world that was breathtaking to look at, and that's what you see in-game. It's a relationship we hope to grow in the future with more games!"
Turtle Rock Studios

"We looked at every major technology out there and CRYENGINE suits our needs perfectly."
Martin Klima, Executive Producer, Warhorse Studios

Important Note
Important note:
The installation, use and/or access to this Product is subject to certain Crytek and Audiokinectic terms and conditions (Limited License Agreement For The Use Of The CryEngine As A Service For Games; EULA for Autodesk® Scaleform®; Audiokinetic End-User License Agreement ("EULA" Or "Agreement") or Wwise®, Wwise Motion®, Soundseed ® And/Or Wwise Convolution™) which can be viewed by clicking here.

By clicking "Subscriptions" or "Add to Cart" you agree that you have read and accepted all of the terms and conditions mentioned above. Those terms and conditions include, but are not limited to, a restriction of the use of the applicable Product to video games only, i.e. interactive software for the sole purpose of entertainment (but not for simulation, architecture etc.). Those terms and conditions are separate from the Steam Store Terms of Sale and Privacy Policy which govern your purchase of a product or service from Steam through this store. Those terms, conditions and policies do not form part of the contractual terms between you and Steam and are separate terms between you on one side and Crytek and its licensors on the other side.
About the Software
Crytek's groundbreaking development technology is now more accessible than ever! For just 9.90 USD/EUR per month, developers everywhere can subscribe and gain total access to the industry-leading feature set of CRYENGINE- without ever having to pay licensing fees or royalties!
About CRYENGINE
CRYENGINE is the first all-in-one development solution with truly scalable computation and benchmark graphics technologies. With CRYENGINE, developers are fully equipped to create standout game experiences, using the engine behind games like Ryse: Son of Rome and Crysis series.
The Famous CRYENGINE Sandbox editor is a production proven, third-generation real-time tool suite designed and built by AAA Developers. All development features of a CRYENGINE game can be produced, edited and played immediately with the "what you see is what you play" (WYSIWYP) system. The engine deals with the instant conversion and optimization of assets in real-time, enabling cross-platform changes to all elements of the game creation process. This increases the speed and quality of development, while significantly reducing the risk of creating multi-platform games.
For more information on CRYENGINE, visit the
CRYENGINE website
. You can also follow us on Twitter
@cryengine
, or find us on
Facebook
Who is it for?
It is for anyone who wants to play and develop games with CRYENGINE. We feel that everyone should be able to achieve their vision by using CRYENGINE technology.
What can I get with my monthly subscription?
Getting in with our EaaS program has a number of benefits: first of all, you will always have access to the latest build of our CRYENGINE, and be the first to hear about any upcoming updates. You have instant access to all graphic features and tools, including the powerful renderer behind our Xbox One title Ryse: Son of Rome, C++ and Lua API interfaces along with a full game implementation written in C++, and demo levels and assets for different types of games.
You will also be granted access to all our Engine and Tools documentation, such as programming API references and multiple tutorials by our talented CRYENGINE professionals, as well as access to our CRYENGINE community, full of equally dedicated individuals to help you with any question or issue that might surface.
Is it really royalty free?
Yes, the monthly subscription fee is all you have to pay, there's no royalty share required when you commercialize your game projects.
What version of CRYENGINE is on Steam?
The current version of CRYENGINE for launch on Steam is V3.6.3. By subscribing, you will continuously receive all the upcoming updates and new features of CRYENGINE.
Where can I find the Eula?
You can find the EULA (End User License Agreement)
on our website
What is Wwise?
Wwise from Audiokinetic is the world-class audio engine and integration tool that we've chosen to include with CRYENGINE. Used in AAA games across console, desktop and mobile platforms, Wwise provides a complete audio integration pipeline that we've deeply integrated into CRYENGINE. You can learn more about Wwise
here
. Wwise ships with CRYENGINE in Evaluation mode, allowing for projects with under 200 sound files and for non-commercial use. You must upgrade to a commercial license to ship your game.
How do I upgrade my Wwise license?
There are two ways to upgrade your license of Wwise. If your project uses under 200 sound files, you can use the Wwise Free Limited Commercial License. You can start the process by
creating an account
at the Audiokinetic website, and then you can request your Limited Commercial License key by creating a project
here
. Be sure to fill out the form completely, as it will need to be approved.
The other method is for projects that go beyond the 200 sound file limit of the Limited Commercial License. For these, please
contact Audiokinetic
directly to request a full commercial trial or purchase a full commercial license. Licensing price details can be found
here
.
Is there a FAQ for other questions I might have?
You can find our FAQ for the CRYENGINE subscription
on our website
What kind of features will I get with CRYENGINE?
You can find an overview of the engine's features
on our website
What will happen to my project if I cancel my subscription?
Stopping the subscription means that CRYENGINE and its Tools are no longer available in your account.
Is there some Documentation for CRYENGINE to learn more?
You can take advantage of our extensive
online documentation
to help you learn how to get the most out of CRYENGINE.
Getting started
If you are using CRYENGINE for the first time, the
Getting Started with the SDK article
will assist you with the first steps.
Additional instructions on how to set up 3ds Max, Maya and CryTif exporters can be found in the
Installing Exporter Plugins section
.
The
Basic Engine Usage section
contains fundamental information useful for everyone using CRYENGINE.
System Requirements
Minimum:


OS: Windows Vista SP1, Windows 7 or Windows 8.1 (64bit)

Processor: Intel Dual-Core 2GHz or AMD Dual-Core 2GHz

Memory: 4 GB RAM

Graphics: NVIDIA GeForce 400 series or AMD Radeon HD 6000 series

DirectX: Version 11

Hard Drive: 8 GB available space

Sound Card: DirectX Compatible Sound Card with latest drivers
Recommended:


OS: Windows 7, Windows 8.1 (64-bit)

Processor: Intel Quad-Core (i5 2300) or AMD Octo-Core (FX 8150)

Memory: 8 GB RAM

Graphics: NVIDIA GeForce 660Ti or greater, AMD Radeon HD 7950 or greater

DirectX: Version 11

Hard Drive: 8 GB available space

Sound Card: DirectX Compatible Sound Card with latest drivers
CRYTEK, CRYENGINE, Crysis, Ryse, Warface and their respective logos are trademarks or registered trademarks of CRYTEK in the EU, the USA and other territories. All other trademarks are the property of their respective owners.

Powered by Wwise © 2006-2014 Audiokinetic Inc. All rights reserved
Helpful customer reviews
Software Details
Title:
CRYENGINE
Genre:
Animation & Modeling
,
Education
,
Software Training
,
Utilities
Developer:
Crytek GmbH
Publisher:
Crytek GmbH
Release Date:
May 28, 2014
Languages:
| | Interface | Full audio | Subtitles |
| --- | --- | --- | --- |
| English | | | |
Awards