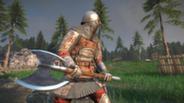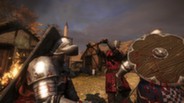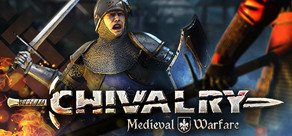 Besiege castles and raid villages in Chivalry: Medieval Warfare, a fast-paced medieval first person slasher with a focus on multiplayer battles
Release Date: Oct 16, 2012
Watch all 2 trailers
Buy Chivalry: Medieval Warfare
Buy Chivalry: Medieval Warfare 4-pack
Packages that include this game
Buy Chivalry: Complete Pack
Includes 2 items: Chivalry: Medieval Warfare, Chivalry: Deadliest Warrior
Downloadable Content For This Game
June 30th, 2014



Hear ye, hear ye, oh noble Lords and Ladies of the Chivalry Community.

The entry period to the Fortification Team Objective Map Contest has come to a close today. Over 45 maps featuring peasant killing, king slaying, town pillaging, ballista shooting, and all other sorts of medieval mayhem have been submitted for a chance to bring home the grand prize of $10,000 USD.

45 maps. That is crazy! All of us here at Torn Banner are incredibly excited to see such an awesome turnout for the contest, and have really enjoyed seeing the progess that content creators have made in these few short months.

Over the next few weeks, all the contenders will be in rotation on the custom map servers dedicated to the contest. Make sure to join a server in your region. There are specific testing times in which we encourage people to not only play these awesome maps, but to also give feedback to the map creators in their forum thread. We will be awarding the super rare peasant hat model to playtesters who post constructive criticism in the contestants feedback thread.

Official testing times are:
Wednesday: 3-6 PM EST
Friday: 3-6 PM EST
Sunday: 3-6 PM EST


We will be testing and judging in the official custom content servers over the next few weeks anonymously with the community. During this time, you are allowed to make tweaks, adjustments, and updates to your map at your own risk. If the map isn't functional when play-tested, it will be disqualified from the contest.


Best of luck to the contestants, and we'll see you on the Fortification Map battlefields!


Full list of entrants:
https://tornbannerjira.atlassian.net/wiki/display/CHIVCOM/Fortification+Map+Contest+Entrants

P.S. All the lords and ladies who submitted a map for the contest by the deadline will receive a peasant hat as well.
27 comments
Read more
May 28th, 2014




<span style="color: #ff8c00;">Chivalry: Medieval Warfare Patch 27</span>

***Focus on Fixes and Improvements!***

<span style="color: #ff8c00;">Gameplay
</span>

Adjusted the low health Post Process chain to not desaturate your screen as much. This is to help people not hit their teammates as much while they have low health

Fixed archer bots on server. They will actually hit players now with ranged weapons.

The reach for the halberd and quarterstaff now displays properly in the weapon selection menu.
<span style="color: #ff8c00;">General
</span>
Boiling oil splash now shows on servers

Fixed 1p double axe sprint animation

Fixed crash caused by a reference from an uncleanedup AOCView_Frontend_Customization into the world

Players would experience a crash joining a match after having visited the customization menu

Fixed a variety of carried weapons visibility in 3rd person

Reverted back to old Mason brown primary colour.

Re-positioned Mason barb archer helmet to prevent clipping

Brightened mason vanguard barb metal chest plate for better emblem visibility.

Added original Chivalry Helmets to Barbarians but omitting some of the too small/beard clipping ones

Also added DLC2 helms, default basic helms, and knight dlc helms to barbs.

Korean translation: Steam build scripts updated, localization .ini added
<span style="color: #ff8c00;">Maps</span>
<span style="color: #ff8c00;">Outpost</span>
Fix for players being able to skip the breakable objective

Replaced the blaze mesh with a barb

Outpost Objective Tweaks.


Playspace modifications around falling log.

Capture Volume and Barbarians killed required to win now.

Condensed Objective Text. Changed language on Outpost to support final objective.

More safety checks for the final capture volume

Changed outpost chieftains to be wearing cow skull helmets.
<span style="color: #ff8c00;">Coldfront</span>
Optimization. Set Barb NPCs to ragdoll as opposed to gibs. Destruction after 5 seconds

Improved Cull Distance Volumes on Beach and in the Castle.

Removed Ice Rock from "Boat Ramp" path.

Removed spec off of the landscape material which should help performance

Deleted a few meshes that weren't needed in order to lower drawcalls by a very small amount

Lowered number of materials on the keep meshes

Coldfront ocean material have significantly fewer instructions, may help performance

Replaced all bsp with meshes

Added epic blocking volume in harbor area for the floor

Replaced fracture mesh doors with static meshes.

Added minor Set dressing inside castle walls.

Added collision to back wall in throne room

Refined playspace around Courtyard.


Cover Pass

Added more props
<span style="color: #ff8c00;">Hillside</span>
Made spectral echo ghostly again

Added some blocking volumes on a few exploit spots and adjusted some see-thru wall collisions

Added some barrels in caves to prevent stuck collisions

Tweaked arch collision

Put the breaking wall on precomputed lighting

Aligned flames with stationary torch meshes

Minor fixing of a couple ruined meshes

Garbage cleanup on variant levels

Replaced unclothed flags with static mesh versions with lightmaps

Created lightmap UV for broken lighthouse
<span style="color: #ff8c00;">Battlegrounds</span>
Minor optimization: Replaced a few skeletal meshes,

Adjusted some culling distances

Removed a few background assets.
<span style="color: #ff8c00;">Darkforest</span>
Minor optimization: Non-gameplay relevant particles only show up on medium settings now
<span style="color: #ff8c00;">Stoneshill</span>
Removed floating arrows in village
<span style="color: #ff8c00;">Citadel</span>
Visual improvements to the broken wall

Added culling for all particles

Reduced particles for low settings

Added in a cheaper tower mesh with 3 rather than 6 material IDs and replaced instances in the background with it.

Made changes to the kismet so that the broken wall mesh does not matinee up it just toggles collision off and on
38 comments
Read more
Reviews
"I saw my body slump to the floor, some distance away and then the hammer-bastard was standing over me, attempting to play croquet with what remained of my face."
– Rock Paper Shotgun

"I'm rather enamoured by the unique flavour of online combat presented by Chivalry. It's fresh and fun, and like the very best games is easy to get into yet incredibly hard to master."
– Ausgamers
Custom Maps and Modding Support!

Discover and download custom, player-made maps for your game. Or create your own to share with the community.
About the Game
Besiege castles and raid villages in Chivalry: Medieval Warfare is a first-person slasher with a focus on multi-player. Featuring competitive online combat that seeks to capture the experience of truly being on a medieval battlefield. Inspired from the intensity and epicness of swordfighting movies such as 300, Gladiator and Braveheart, Chivalry: Medieval Warfare aims to bring that experience to the hands of a gamer.
The game is skill-based and controls like a FPS, but instead of guns and grenades, players are given swords, shields, maces, battleaxes and longbows. Set in a fictional, yet gritty and realistic world, players will fight in fast paced online battles besieging castles, raiding medieval villages and fighting for glory in the arena with up to 32 players.
Key Features:
Deep melee combat system provides players with a huge range of responsive combat options

Adjust your attacks and blocks in real time with the mouse for precise and full control of the action

Wield an arsenal of up to 60 brutal weapons ranging from broad swords and battle axes to longbows and javelins

Dynamic objective system brings team tactics and strategy to the forefront as players batter down gates, raid villages and assassinate enemy royalty to achieve victory.

Use a variety of siege weapons ranging from catapults, boiling oil, ballista, battering rams and more

Vast, lush environments that transport the player to a gritty and immersive medieval world.

Offline play options that allow players to gain familiarity with the controls and gameplay before being thrust into the action.
System Requirements
Minimum:


OS: Windows XP

Processor: Intel Core 2 Duo 2.4 GHz or AMD Athlon X2 2.7 GHz (a dual-core CPU is required)

Memory: 2 GB RAM

Graphics: ATI Radeon 3870 or higher, Nvidia GeForce 8800 GT or higher. 512MB VRAM.

DirectX®: 9.0c

Hard Drive: 7 GB HD space

Other Requirements: Broadband Internet connection
Helpful customer reviews