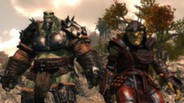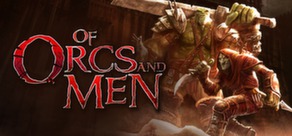 Wyznaczono cię do wykonania bardzo niebezpiecznego zadania, głęboko na terytorium wroga: masz zabić jednego człowieka… samego cesarza. Poprowadź rewolucję orków i goblinów!
Data wydania: 11 Paź 2012
Obejrzyj wszystkie zapowiedzi (2)
22 Styczeń 2014
Styx: Master of Shadows is an infiltration game with RPG elements developed by Cyanide Studio for PC. After many months in development, Styx: Master of Shadows can now reveal the very first official screenshots: here we see Styx, the playable character in the game, progressing through some of the dizzying levels composing the adventure.

Styx is a Goblin two centuries old... the very first of all the Goblins, he's a master in the arts of stealth, theft, and murder. The depths of the miles-high Tower of Akenash, where Humans and Elves hide and protect the Tree, the source of the Amber, are the best chance Styx has of quickly amassing a small fortune and, perhaps, discover more about his true origins along the way.

Battle your way to the top of the lofty Tower of Akenash through immense and vertiginous levels that highlight the vertical perspective. You will complete numerous missions with various objectives as you climb up – murder, information recovery, theft of precious artifacts, etc – and gradually reconstruct the puzzle that provides the key to the mystery of your origins. The levels are open and the objectives can be completed in various ways: you are therefore free to choose the best way to proceed and the most suitable strategy to employ to achieve and complete your mission objectives. But remember you're a Goblin: if your target is twice your size, or more, you're better off eliminating them silently… and in the back!

The premises of the Tower of Akenash are protected by many: Humans of course, but also Elves whose science of magic cannot be overlooked, huge Orcs who have been victims of (more or less) successful experiments, but also other, stranger creatures. Guards, soldiers and other protectors of the Tower will adapt their behavior dynamically, depending on your actions: you better keep a low profile and prepare your plan of action beforehand. Study the guard patrols closely, use areas of light and shadow to your advantage, lure your target to a secluded area to assassinate him silently, or arrange "accidents" to remain undetected!

Styx: Master of Shadows also includes game mechanics right out of RPG, so as you gain experience you will unlock new skills, special and impressive moves and new and lethal weapons in 6 talent trees! You will also acquire extraordinary powers from the Amber flowing from the Source Tree which will help you out of a tight spot, make you invisible to the eyes of your enemies and which you can use to generate "disposable" clones of yourself! Explore every inch of the levels and not only will you uncover clues about your past but also, and more importantly, valuable treasure that you can steal from under the noses and beards of the guards in the Tower of Akenash!

>> SCREENSHOTS <<
Komentarzy: 6
Więcej
Recenzje
"…you should absolutely give it a look if you're interested in ambitious design or interesting worlds."
8 out of 10 – Machinima

Informacje o grze
Stań na czele rewolucji orków i goblinów!

W świecie ogarniętym wojną wielkie imperium ludzi próbuje opanować terytoria orków i goblinów, które są systematycznie prześladowane, zniewalane i masakrowane. W tej wspaniałej grze role-playing pokierujesz przerażającym orkiem wojownikiem i goblinem – mistrzem skrytobójstwa i cichego działania.

Wyznaczono cię do wykonania bardzo trudnego zadania, głęboko na terytorium wroga: masz zabić jednego człowieka… samego cesarza. Przebij się przez wyjątkowo wrogie otoczenie i dotrzyj do celu twojej wyprawy. Awansuj na kolejne poziomy, ucz się i rozwijaj potężne umiejętności, by w końcu uwolnić swój lud spod jarzma imperium!
Wymagania systemowe
Minimum:


OS:WINDOWS XP SP3/WINDOWS VISTA SP2/WINDOWS 7

Processor:AMD/INTEL DUAL-CORE 2 GHZ

Memory:2048 MB RAM

Graphics:512 MB 100% DIRECTX 9 AND SHADERS 4.0 COMPATIBLE ATI RADEON HD 3850/NVIDIA GEFORCE 8800 GT OR HIGHER

DirectX®:9.0c

Hard Drive:6 GB HD space

Sound:DIRECTX 9 COMPATIBLE
©2012 Cyanide Studio and Focus Home Interactive. Of Orcs and Men and its logo are trademarks or registered trademarks of Cyanide Studio and Focus Home Interactive. Of Orcs and Men is developed by Spiders and published by Focus Home Interactive. All other trademarks or registered trademarks belong to their respective owners. All rights reserved.
Pomocne recenzje klientów
Tytuł:
Of Orcs And Men
Gatunek:
Gry akcji
,
RPG
Producent:
Cyanide Studio - Spiders Studios
Wydawca:
Focus Home Interactive
Data wydania:
11 Paź 2012
Języki:
| | Interfejs | Pełny dżwięk | Napisy |
| --- | --- | --- | --- |
| Polski | | | |
| Angielski | | | |
| Niemiecki | | | |
| Francuski | | | |
| Włoski | | | |
| Hiszpański | | | |
| Rosyjski | | | |
| Portugalski brazylijski | | | |
Zobacz wszystkie 8 wspierane języki