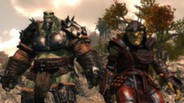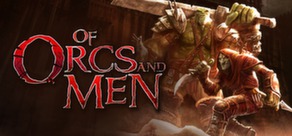 Vous avez été désigné pour remplir une mission extrêmement dangereuse en territoire ennemi : assassiner un homme, un seul… l'Empereur lui-même. Menez la révolution des Orcs et des Goblins !
Date de parution: 11 oct 2012
Regarder les 2 vidéos
22 janvier 2014
Styx: Master of Shadows is an infiltration game with RPG elements developed by Cyanide Studio for PC. After many months in development, Styx: Master of Shadows can now reveal the very first official screenshots: here we see Styx, the playable character in the game, progressing through some of the dizzying levels composing the adventure.

Styx is a Goblin two centuries old... the very first of all the Goblins, he's a master in the arts of stealth, theft, and murder. The depths of the miles-high Tower of Akenash, where Humans and Elves hide and protect the Tree, the source of the Amber, are the best chance Styx has of quickly amassing a small fortune and, perhaps, discover more about his true origins along the way.

Battle your way to the top of the lofty Tower of Akenash through immense and vertiginous levels that highlight the vertical perspective. You will complete numerous missions with various objectives as you climb up – murder, information recovery, theft of precious artifacts, etc – and gradually reconstruct the puzzle that provides the key to the mystery of your origins. The levels are open and the objectives can be completed in various ways: you are therefore free to choose the best way to proceed and the most suitable strategy to employ to achieve and complete your mission objectives. But remember you're a Goblin: if your target is twice your size, or more, you're better off eliminating them silently… and in the back!

The premises of the Tower of Akenash are protected by many: Humans of course, but also Elves whose science of magic cannot be overlooked, huge Orcs who have been victims of (more or less) successful experiments, but also other, stranger creatures. Guards, soldiers and other protectors of the Tower will adapt their behavior dynamically, depending on your actions: you better keep a low profile and prepare your plan of action beforehand. Study the guard patrols closely, use areas of light and shadow to your advantage, lure your target to a secluded area to assassinate him silently, or arrange "accidents" to remain undetected!

Styx: Master of Shadows also includes game mechanics right out of RPG, so as you gain experience you will unlock new skills, special and impressive moves and new and lethal weapons in 6 talent trees! You will also acquire extraordinary powers from the Amber flowing from the Source Tree which will help you out of a tight spot, make you invisible to the eyes of your enemies and which you can use to generate "disposable" clones of yourself! Explore every inch of the levels and not only will you uncover clues about your past but also, and more importantly, valuable treasure that you can steal from under the noses and beards of the guards in the Tower of Akenash!

>> SCREENSHOTS <<
6 commentaires
Lire la suite
Articles
"…you should absolutely give it a look if you're interested in ambitious design or interesting worlds."
8 out of 10 – Machinima

À propos du jeu
Menez la révolution des Orcs et Gobelins !

Dans un monde en guerre, le vaste Empire des Hommes tente d'étendre sa domination sur les territoires des Orcs et des Gobelins qui sont systématiquement persécutés, asservis et massacrés. Dirigez dans ce grand jeu de rôle, un puissant soldat d'élite Orc, et un Gobelin passé maître dans l'art de l'assassinat et de la furtivité.

Vous avez été désigné pour remplir une mission extrêmement dangereuse en territoire ennemi : assassiner un homme, un seul… l'Empereur lui-même. Frayez-vous un chemin dans un monde terriblement hostile jusqu'à l'objectif de votre quête. Montez en niveau, apprenez et développez de puissantes compétences, et libérez enfin votre peuple du joug de l'Empire !
Configuration requise
Minimum :


Système d'exploitation :WINDOWS XP SP3/WINDOWS VISTA SP2/WINDOWS 7

Processeur :DOUBLE COEUR AMD/INTEL 2 GHZ

Mémoire vive :2048 Mo RAM

Affichage :512 Mo COMPATIBLE A 100% AVEC DIRECTX 9 ET SHADERS 4.0 ATI RADEON HD 3850/NVIDIA GEFORCE 8800 GT OU SUPERIEURE

DirectX® :9.0c

Disque dur :6 Go d'espace libre disque dur

Son :COMPATIBLE DIRECTX 9
©2012 Cyanide Studio and Focus Home Interactive. Of Orcs and Men and its logo are trademarks or registered trademarks of Cyanide Studio and Focus Home Interactive. Of Orcs and Men is developed by Spiders and published by Focus Home Interactive. All other trademarks or registered trademarks belong to their respective owners. All rights reserved.
Évaluations intéressantes des utilisateurs
Titre:
Of Orcs And Men
Genre:
Action
,
RPG
Développeur:
Cyanide Studio - Spiders Studios
Éditeur:
Focus Home Interactive
Date de parution:
11 oct 2012
Langues:
| | Interface | Son | Sous-titres |
| --- | --- | --- | --- |
| Français | | | |
| Anglais | | | |
| Allemand | | | |
| Italien | | | |
| Espagnol | | | |
| Russe | | | |
| Polonais | | | |
| Portugais du Brésil | | | |
Tout afficher 8 langues supportées