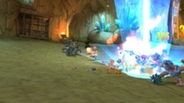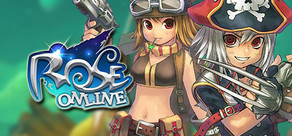 We don't know where Arua came from, nor how she came to be. We do know, however, that nothing existed before Arua.
Utgivningsdatum: 23 Okt 2012
Se HD-film
15 April 2014

Tax Season is closing soon and we wanted to let everyone enjoy in the sweet Benefits!

Starting April 16th, 2014, you can have up to a 20% Bonus when purchasing Item Mall Points! This amazing Bonus will be ending on May 1st, 2014! so don't delay!

550 Item Mall Points (10% bonus) $5

1100 Item Mall Points (10% bonus) $10

1650 Item Mall Points (10% bonus) $15

2200 Item Mall Points (10% bonus) $20

3450 Item Mall Points (15% bonus) $30

4600 Item Mall Points(15% bonus) $40

6000 Item Mall Points(20% bonus) $50
This is quite possibly the
HIGHEST
Item Mall Point Conversation we have ever done! Don't miss out Roserians!
0 kommentarer
Läs mer
11 April 2014
Howdy Roserians!
We want your
Feedback/Suggestions/Comments
regarding how you feel about the game.
What aspects of the game are you guys/gals enjoying?

What aspects of the game are you guys/gal disliking?

What kind of sales would you guys/gal like to see?

What would you guys/gals like to see in general for the game?
We want any kind of feedback whether it is positive or negative. Please post them in the comment section below. We would greatly appreciate it.
1 kommentarer
Läs mer
Recensioner
"Rose Online has great graphics and plenty of content to keep players interested. Fast leveling and simple gameplay give Rose good pacing"
– MMOHut
"There is a cuteness that is pervasive in this world, and the feeling is a happy one. You can lose hours in the game, especially during the initial foray into the world. "
– GameZone
Om spelet
We don't know where Arua came from, nor how she came to be. We do know, however, that nothing existed before Arua. The Goddess of life, souls, and all existence created the universe as she saw fit… a calm and beautiful place where souls could dwell peacefully. The deep matters of the universe cradled the waves of life, on which all beings would sway soothingly. This perfect universe was called the Sea of Souls.
Life would bring shine to the Sea of Souls, in the form of seven planets. Arua created these out of love, and dedicated each of them to the inhabitants that she breathed life into.
"The planets, as your lives, dear ones, are all yours. As am I. As are your souls."
These are the words of Arua that ring in everyone's hearts when they are born.
"To you, I give the Gods, to watch over you. Praise them well, for no love can ever match the one you will receive from them."
And thus, the Gods were created, to watch over all life that Arua had created among the seven planets. And Arua named the planets after each of the Gods and Goddesses that would look after them: Junon, Lunar, Eldeon, Orlo, Karkia, Skaaj, and Hebarn.
Each planet's inhabitants lived in happiness, idolizing their respective God or Goddess, and reveling in the pleasures that living under their protection and rule brought.
But all was not harmonious for long. The Dark God Hebarn disbanded from the other planets, and his plots to destroy Arua's universe began.
Soon, the gossips about strange visitors started. The Visitors protect life, and make right from all that is wrong. They are divine beings; they seldom suffer from hunger or thirst, they do not need as much sleep as most other creatures, but they can hurt, they can love. And they can help.
That is why Arua created them, after all
Key Features:
Customize Your Game Play
You pick your stats and skills that best fit your type of game play with multiple skill tree options for each class that allows for an experience that is your own.
Players Make their Own Legend
The quests in ROSE Online are affected by the activities of the user community. Who do you follow; Arua or Hebarn?
Customize Your Toon
You are not confined to ugly armors or a single look, you can outfit your toon to be just about anything you want to look like while you pick fights with monsters or engage others in PvP. You can look like a large Jelly Bean while fighting a Mech Castle Gear during PvP it is all up to you.
Party Play
Grouping with your friends doesn't just allow you to benefit like a traditional MMO, but you earn vastly more EXP and with player skills that help with the Party the enjoyment is vastly increased as well!
Systemkrav
Minimum:

Operativsystem:Windows XP
Minne:1 GB RAM
Grafik:GeForce2 MX 400/Radeon 7000
DirectX®:9.0
Hårddisk:3 GB hårddiskutrymme
Andra krav:Bredbandsanslutning
Rekommenderat:

Minne:2 GB RAM
DirectX®:9.0c
Hårddisk:5 GB hårddiskutrymme
Andra krav:Bredbandsanslutning
© 2012 Gravity Interactive Inc. All Rights Reserved.
Hjälpsamma kundrecensioner
Titel:
ROSE Online
Genre:
Spela gratis
,
RPG (rollspel)
,
MMO
Utvecklare:
Gravity Interactive
Utgivare:
Gravity Interactive
Utgivningsdatum:
23 Okt 2012
Språk:
| | Gränssnitt | Fullt ljud | Undertexter |
| --- | --- | --- | --- |
| Engelska | | | |
| Portugisiska | | | |