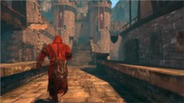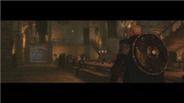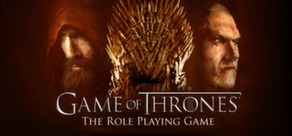 Experience an amazing adventure in one of the most fascinating universes! Amidst conspiracy and betrayal, try to survive the orchestrated machinations around the Iron Throne.
发行日期: 2012年6月7日
观看所有 2 段宣传片
关于游戏
一款出色的角色扮演游戏,两个史诗级主线任务
在这中世纪幻想文学里最为完整而迷人的世界之一中,体验一段惊奇的冒险。权力的游戏这款出色的角色扮演游戏,将把玩家置入一场惊人阴谋的核心之中,复仇,忠诚及荣誉将引导你的命运。
操控两个不同的英雄,跨越两条主线任务,引导你至维斯特洛大陆虚构地区的心脏。在阴谋与背叛的夹缝之中,试着从围绕铁王座精心准备的诡计中生存下来。
提升你的角色,学习强大的技能,加入充满战术性及观赏性的战斗。磨砺你的外交能力,口才有时比暴力更受青睐。但比任何都更为重要的是,小心...你所有的行为都可能对冒险经历产生严重的后果!
游戏特色:
两个基于乔治 R.R. 马丁所著"冰与火之歌"世界的原创故事

具有观赏性及战术性的战斗

许多次要任务可供完成

探索小说故事里的虚构地区,与代表性人物进行互动
系统需求
OS: WINDOWS XP SP3/WINDOWS VISTA SP2/WINDOWS 7

Processor: AMD/INTEL DUAL-CORE 2.2 GHZ

Memory: 2048 MB

Graphics: 256 MB 100% DIRECTX 9 AND SHADERS 3.0 COMPATIBLE. ATI RADEON HD 2600 XT/NVIDIA GEFORCE 7900 GTX OR HIGHER

DirectX®: 9

Hard Drive: 7 GB

Sound: DIRECTX 9 COMPATIBLE

Internet: INTERNET CONNECTION REQUIRED THE GAME ACTIVATION
©2012 CYANIDE S.A. and Focus Home Interactive. Published by Focus Home Interactive under license from Cyanide S.A. HBO and related trademarks are the property of Home Box Offi ce, Inc. All Rights Reserved. Used under license from Home Box Offi ce, Inc. Cyanide S.A and its logo are trademarks or registered trademarks of Cyanide S.A. Focus, Focus Home Interactive and their respective logos are trademarks or registered trademarks of Focus Home Interactive. All rights reserved. All other names, trademarks and logos are property of their respective owners.
有价值的用户评测