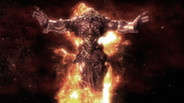 ArcheBlade is a free to play 3D multiplayer fighting game that captures the essence of combo-based fighting games combined with unique game modes. Play as one of many characters and master your skills to become the best fighter.
發售日: 2014 年 04 月 25 日
觀看 HD 影片
09 月 19 日
Hi guys,

This is Jin. I apologize for being so quiet in recent months, and for this sudden announcement.

It's been about three months since our announcement of the stoppage of the development of ArcheBlade. During those three months, we sold off pretty much all the stuff in the office, canceled some service contracts, and finally moved out of our old office. After a couple of weeks without any direction, my life as a game developer seemed to be no more, and days passed by meaninglessly.

But one day I came to realize that making games was all I wanted to do, and pretty much only thing I knew how to do.
I contacted my old pals from Codebrush Games, and persuaded them to come aboard one more time. Luckily, six of them were generous enough to accept my offer.

Not long after that, we started a team named "Fakedice".

For about two months of time period, we fully dedicated our lives to working on a new game. We're currently at a very early stage of development, and we felt that we have a responsibility to share the news with you guys.

The game's called DICETINY, and here it is.




http://youtu.be/U3N3e8PkViw

DICETINY is a digital board game mixed with RPG and CCG where you use the dice and the card deck to save the world from evil monsters.

You may be wondering, why board game all of sudden? Why something so different from ArcheBlade?

Well, just as ArcheBlade started from a simple idea suggested by one of our staff, DICETINY was also no exception. After numerous brainstorming and actual testing on a physical table board, we decided that it was the most fun one out of all the ideas that were suggested, and decided that the scope of the game was something we could give a shot at considering the small size of the team.

I really hope it piques your interest and that you will like this game. We're planning to launch a Kickstarter campaign on September 25 2014. Your help will help us tremendously to develop the game as our financial resources are still very much limited, and the project is self-funded by the team, which means no paychecks.

I also want to tell you that I'm very aware that many of you have many requests in regard to ArcheBlade. But with more than half of our former members no longer with us, our hands are tied and the future of ArcheBlade is still very much unclear.
And some of you may be upset that we're moving on to a new project, and we totally understand you, but we believe that this is our best option for the future of our team, and maybe even for ArcheBlade. (One thing I can tell you is that we're continually looking for any way to revive the game, and hope we can someday become successful enough to make a comeback.)

That's why we're asking for your help to support us with our Kickstarter campaign.

So I hope that this announcement clarifies our current status, and I want to finish off by saying, thank you for staying with ArcheBlade. I hope we can open a new chapter through this new project and you will be part of it.

Thanks,

Jin
22 則回應
繼續閱讀
05 月 27 日
Hi guys,

There will be a quick patch soon to fix the issue that resets your gears when you log out and log back in.

Sorry about the inconvenience and thank you for your cooperation in advance.
Codebrush Games
39 則回應
繼續閱讀
最新更新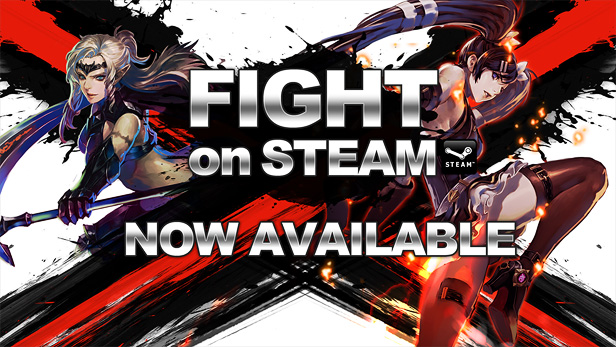 關於此遊戲
Archeblade 是一款第三人稱格鬥遊戲,玩家可以與其他玩家們進行即時對戰。玩家能從數個角色中來選擇一個來操控,而根據幻想小說《 Archeblade 》的設定,每一個角色都很有個性。不同攻擊風格的角色中您會選擇哪一位?您喜歡使用槍、劍、錘、鐮刀或是魔法子彈,裡面的哪一種來戰鬥?由您自己決定。
主要特色:
多人格鬥遊戲

玩家有數個角色可以選擇,每一個都有強烈且特別的輪廓。 每一個角色有著他們自己特有的武器與技能風格。
Archeblade 目前最高支援到 7 對 7 的對戰。跟您的朋友共同合作來對抗敵人。


提升您的技巧

Archeblade 提供格鬥遊戲風格的連擊系統,使用 9 個按鍵〈w、a、s、d、e、f、shift、alt 和空白鍵〉以及滑鼠來操控。
玩家可以藉由不同的操作方式來做出特有的動作與連擊。
試著使出您的最高連段攻擊。並且做出您特有的操作!


戰場

玩家在不同的戰鬥舞台下,遵循不同的勝利條件與敵人交戰。選定您的地圖來確定遊戲模式: 團隊死鬥、佔領模式、大亂鬥以及團隊回合勝利制等等‧‧‧‧‧‧。


免費玩

Archeblade 是一款免費遊戲!別猶豫了,快邀請您的朋友一同加入戰場。朋友越多,樂趣越多。
系統需求
最低需求:


作業系統:Windows XP 32bit

處理器:Intel Core 2 Duo 1.86 GHz, AMD Athlon 64 X2 2GHz

記憶體:2 GB RAM

顯示:ATI HD3850, GTX250

DirectX®:9.0c

硬碟:1500 MB 硬碟空間

其他要求:寬頻網路連線
建議需求:


作業系統:Windows 7 32/64bit

處理器:Intel Core i3 3GHz, AMD Phenom II X2 3GHz

記憶體:4 GB RAM

顯示:ATI HD4870, GTX460

DirectX®:9.0c

硬碟:1500 MB 硬碟空間

其他要求:寬頻網路連線
Copyright © 2008-2013 CodeBrush Games. All rights are reserved.
"CodeBrush", "CodeBrush Games", "ArcheBlade" name and logo are copyright or trademarks owned by CodeBrush Games. Unreal logo and the Powered by Unreal Technology logo are trademarks or registered trademarks of Epic Games, Inc. in the United States and elsewhere. All other logos and trademarks are the property of their respective owners.
具參考價值的客戶評論