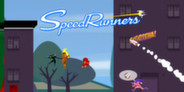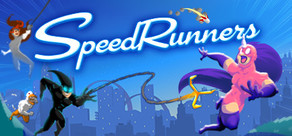 Run, jump, swing around, fire rockets, grapple onto people to knock them off screen in SpeedRunners -- a 4 player competitive platformer. Now with a level editor!
Release Date: Aug 26, 2013
Early Access Game
Get instant access and start playing; get involved with this game as it develops.
Note: This Early Access game may or may not change significantly over the course of development. If you are not excited to play this game in its current state, then you may want to wait until the game progresses further in development. Learn more
What the developers have to say:
Why Early Access?
"Early Access allows us to involve the community during development and try out completely new things with a large community of players"
How long will this game be in Early Access?
"Until Q4 2014"
How is the full version planned to differ from the Early Access version?
"The full version will have more content, less bugs, and will be free to play locally. Everyone who buys the game during Early Access will keep all functionality they have in the game."
What is the current state of the Early Access version?
"We are currently experimenting with user created levels, improving network code, working on redesigning the UI, and more. There is a lot of work being done."
Will the game be priced differently during and after Early Access?
"Yes and no. The local version of the game will be free, while online functionality will cost more or less similar. We intend to sell character skin packs which enable you to play online."
How are you planning on involving the Community in your development process?
"We are losing sleep over every comment posted on the forum. Shall we make boxes lethal?" Read more
Packages that include this game
Buy tinyBundle
Includes 4 items: SpeedRunners, No Time to Explain, Not The Robots, Fearless Fantasy
August 22nd, 2014
A year ago was the first time we've shown SpeedRunners. It was PAX Prime and we had a tiny minibooth. Next week we are heading to PAX Prime once again. This time though we'll have 300sq feet dedicated to SpeedRunners, with 3 stations, huge bean bag chairs, and lots of things for you to win!


Location: Booth #6003 6th floor

PAX Prime 2014, Seattle, August 29-Sept 1.
Stuff to win:
3D Printed Trophies
We've experimented with 3D prints last couple of weeks and were able to get more or less presentable trophies done. We'll have a bunch of them, and depending on the amount, will decide the rules how to get them.
T-Shirts
Plenty of T-Shirts will be available for sale, and we will give away some during specific events at the show (i.e. play vs the developers)
A very, very special event
On Saturday August 30th we will have a very special event at our booth. You won't want to miss it. Details to follow!
Today's livestream will discuss what we're working on and what to expect of PAX Prime. It doesn't get archived since we talk about anything that we don't usually discuss publically. Tune in at 4PM CET on
http://twitch.tv/tinybuild
1 comments
Read more
August 7th, 2014
Tomorrow at 4pm CET we will be doing another Livestream and Q&A session with the SpeedRunners dev team.

Tune in at http://www.twitch.tv/tinybuild and watch us drink beer, play SpeedRunners, and talk about things we don't usually discuss in public!

Maybe I'll wear a chicken suit.
0 comments
Read more
Reviews
"SpeedRunners is a fully realized idea, a great platformer, and a terrific party game that's fun online as well."
PCGamer

SpeedRunners, the official comic book!
Use devious weapons and tactical pickups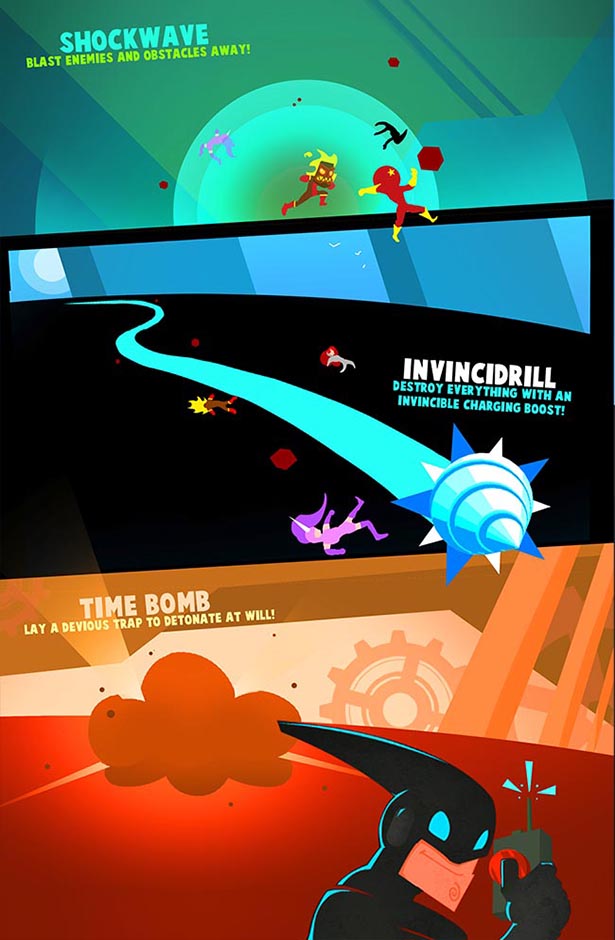 Play thousands of user-levels, or create your own
Learn interesting things about horses
Catch-up with SpeedRunner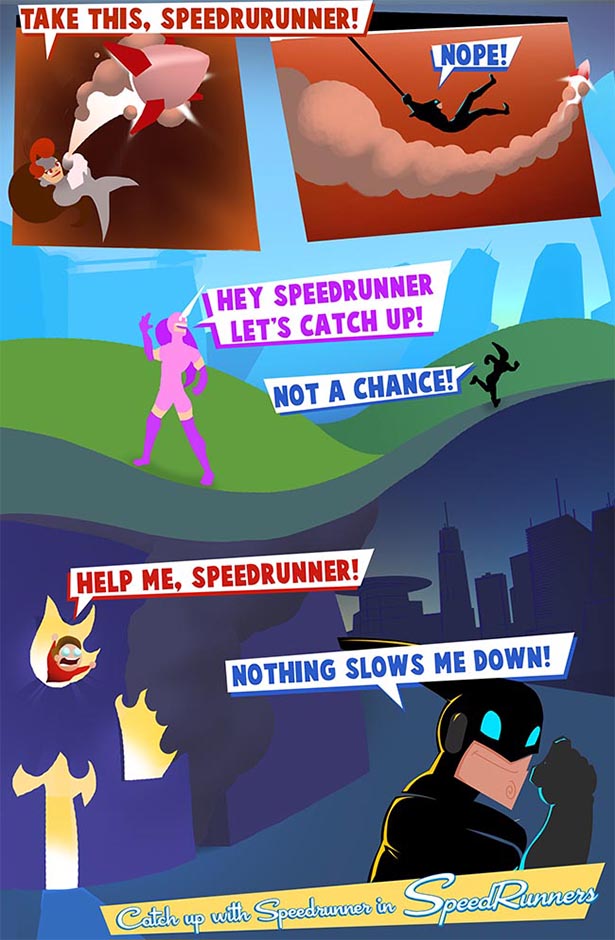 Let's Plays and Impressions
About the Game
In a city filled with superheroes, getting to crimes becomes a competition on its own. Fortunately there are enough rockets, bombs, grappling hooks, spikes, and other goodies lying around -- to make the competition fun and fast. Welcome to SpeedRunners.
SpeedRunners is a 4 player competitive platformer with grappling hooks, power-ups, and interactive environments. Run, jump, swing around, fire rockets, grapple onto people to knock them off screen.
Key Features
4 Player Competitive Platforming!

Keep up with the fastest player in-game, or fall offscreen and get eliminated!

Use weapons like missiles, mines and grappling hooks to screw over your friends, and make new enemies!

Local and online multiplayer! Can you have 2 players on a couch against 2 other players on the internet? Yes of course!

Bots enabled - play on your own with several AI opponents. Or put them into matches with other people!

A tutorial teaches you how to play

Controller compatible (and recommended!)

9 unique maps!

Unique game modifiers

A character named Unic!

Full blown level editor!
What to expect in the final game
Head onto
the forum
and help us decide what will be the final game! Expect more maps, characters, items and game modes.
Follow the development on twitter!
System Requirements
Minimum:


OS: Windows XP and up

Processor: 1Ghz and up

Memory: 1 GB RAM

Graphics: Dedicated video card recommended

Network: Broadband Internet connection

Hard Drive: 850 MB available space

Additional Notes: Best played with Xbox controller. It runs great on Macs in Virtual Windows machines. Just give it over 1GB Ram!
Helpful customer reviews
Title:
SpeedRunners
Genre:
Action
,
Casual
,
Indie
,
Racing
,
Sports
,
Early Access
Developer:
DoubleDutch Games
Publisher:
tinyBuild
Release Date:
Aug 26, 2013
Languages:
| | Interface | Full audio | Subtitles |
| --- | --- | --- | --- |
| English | | | |
Awards