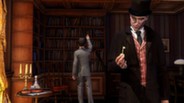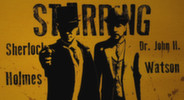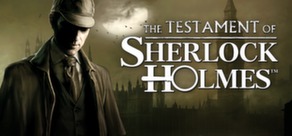 As the greatest detective of all time you must find clues, interrogate suspects & unveil a mystery in a story full of twists!
Release Date: Sep 25, 2012
Watch all 2 trailers
February 26th, 2014
'One of the legendary sleuth's greatest investigation' as described by IGN, The Testament of Sherlock Holmes has added Japanese subtitles on Steam. To enable the subtitles, go the game properties in Steam client (right click on the game), choose Language tab and select Japanese from the drop down menu.

Happy gaming!
19 comments
Read more
January 31st, 2014
The character of Sherlock Holmes created by Arthur Conan Doyle has been portrayed in many different ways in the past. Crimes & Punishments brings this iconic and peculiar figure to life, in a stunning and faithful representation: his eccentric personality, his manners and, above all, the many remarkable gifts for which he is famous.

This video follows Sherlock in a murder case involving a sailor, a whale harpoon and various suspects. Please note that while this video may hint at one of the possible conclusions, it is but one of many potential outcomes. Depending on how YOUR investigation progresses, you will be able to accuse different guilty parties from among your list of suspects... and determine their fate: will you absolve them of their crime, or will you impartially enforce justice?


In this new Crimes & Punishments video, we can admire the great work Frogwares studios has carried out on Sherlock Holmes and the cast of characters who feature in the six thrilling investigations in the game. Motion captured animations, meticulously detailed faces, lip-sync, the interplay between actor and cinematic cameras bring all the dialog, interrogation and interaction to life.
Besides his eccentricity, Sherlock showcases in this video his extraordinary detective talents which you will employ and exploit to solve each case: his ability to connect seemingly unrelated clues to deduce facts, his talent for guessing a person's life simply by looking at them, his skill to imagine and reconstruct a past event by observing the key details of a crime scene.... Last but not least, we discover the new in-game "deduction board", which is none other than the very brain of Sherlock Holmes! Here, you will connect all the clues and information you have gathered and piece them together to establish facts, determine suspects and eventually find out who the guilty parties might be.
Crimes & Punishments will be released on PlayStation®4, PlayStation®3, Xbox 360® and PC in Q2 2014.
8 comments
Read more
Reviews
"One of the legendary sleuth's greatest investigation"
8 out of 10 – GameSpot

"A Testament to the genre"
4.5 out of 5 – Gamezebo

"It is every bit as gripping as you would expect from a tale about the great detective"
8 out of 10 – Hooked Gamers

About the Game
YOU ARE SHERLOCK HOLMES, AND THIS IS YOUR INVESTIGATION!
Become the greatest detective of all time in The Testament of Sherlock Holmes, a twisting, turning investigation game set in a faithfully-reproduced London of 1898. Suspected in a case involving theft, fraud and double-crossing, Sherlock Holmes will undergo a descent into hell in what will doubtlessly become one of his most thrilling cases yet. You will find all the elements of a grand investigation: examine crime scenes, find the clues, follow the trails, interrogate suspects and unveil the mystery behind a great adventure, led by a breath-taking story full of twists!
Key Features:
Lead Holmes' darkest investigation: examine crime scenes, find clues, interrogate suspects

Discover Sherlock Holmes' dark side in a breath-taking story full of twists and turns

Uncover new leads and clues as you explore richly detailed places all across London
System Requirements
Minimum:


OS:WINDOWS XP SP3/WINDOWS VISTA SP2/WINDOWS 7

Processor:AMD/INTEL DUAL-CORE 2 GHZ

Memory:2048 MB RAM

Graphics:256 MB 100% DIRECTX 9 AND SHADERS 3.0 COMPATIBLE ATI RADEON HD 2600 XT/NVIDIA GEFORCE 8600 GT OR HIGHER

DirectX®:9.0c

Hard Drive:14 GB HD space

Sound:DIRECTX 9 COMPATIBLE
©2012 Frogwares. Developed by Frogwares. Published by Focus Home Interactive under license and authorization from Frogwares. Copyright 2000-2012 "Sherlock Holmes" and Frogwares and their respective logos are trademarks of Frogwares. Focus, Focus Home Interactive and its logos are trademarks or registered trademarks of Focus Home Interactive. All rights reserved.
Helpful customer reviews