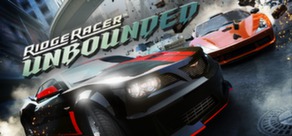 Le tout dernier titre de la franchise Ridge Racer, Ridge Racer Unbounded est destiné à tracer son chemin vers un nouveau genre de course arcade.
Date de parution: 29 mar 2012
Visionner la vidéo HD
Acheter Ridge Racer™ Unbounded
Packages qui comprennent ce jeu
Acheter Ridge Racer Unbounded Bundle
Inclut les 5 articles suivants : Ridge Racer™ Unbounded, Ridge Racer™ Unbounded - Ridge Racer™ 1 Machine and the Hearse Pack, Ridge Racer™ Unbounded - Ridge Racer™ Type 4 Machine and El Mariachi Pack, Ridge Racer™ Unbounded - Ridge Racer™ 7 Machine Pack, Ridge Racer™ Unbounded - Extended Pack: 3 Vehicles + 5 Paint Jobs
Contenu téléchargeable disponible pour ce jeu
À propos du jeu
Le dernier titre de la franchise RIDGE RACER, RIDGE RACER Unbounded se prépare à un jeu de destructions avec des courses d'arcades.
RIDGE RACER Unbounded apporte une dimension inattendue à la série, et délivre une explosion de férocité et d'adrénaline... Rejoignez l'Unbounded street racing gang, dirigée par Kara Shindo, et testez vos capacités en conduite contre d'autres rivaux dans toutes les rues et allées de Shatter Bay. Prouvez vos valeurs, imposez le respect et élargissez votre territoire.
Caractéristiques
Passez à travers tout - La physique de pointe et les effets se combinent pour apporter la destruction comme vous ne l'avez jamais vu auparavant. Déchainez votre rage pour tout détruire sur votre passage et tailler votre propre route.

Pilotez dans des environnements urbains - Shatter Bay vit selon ses propres règles et est prête à être déchirée par les véhicules surpuissants saccageants tout dans ses nombreuses zones, incluant la zone commerciale, la raffinerie, le port et chantier de construction de gratte-ciel.

Nouvelle race de machines de course - Les machines de course traditionnelles sont hors jeu et des dizaines des monstrueuse machines de la rue sont là, y compris les légendaires voitures Ange et Démon de RIDGE RACER.

Créez facilement des circuits, partagez-les en ligne et affrontez vos amis.
Configuration requise
Minimum :


Système d'exploitation : Windows XP, Vista SP2 32-bit, 7. [Windows mis à jour avec les derniers Service packs]

Processeur : Double cœur Athlon x2 2.6 GHz ou équivalent Intel

Mémoire vive :2 Go de RAM

Carte graphique : Carte comportant 512 Mo de mémoire vidéo, ATI Radeon 4850 ou meilleure, nVidia GeForce 8800 GT ou meilleure

DirectX® : DirectX 9.0c

Disque dur : 3 Go d'espace disque disponible

Son : Carte son compatible DirectX

Additionnelle : Connexion Internet haut débit
RIDGE RACER™ Unbounded ©2012 NAMCO BANDAI Games Inc.
©2012 Bugbear Entertainment Ltd.
Évaluations intéressantes des utilisateurs