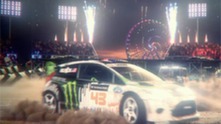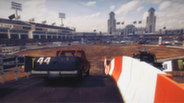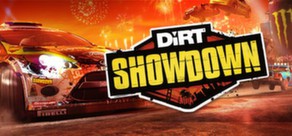 Race, crash and hoon your way through a world tour of motorised mayhem in DiRT Showdown!
Data de lançamento: 23 Mai, 2012
Ver todos os 4 trailers
Análises
"Makes for some great summer parties online"
8.5/10 – Gametrailers
"Brilliant racing disciplines, accessible handling, gorgeous presentation and tremendous variety"
8/10 – Eurogamer
Acerca do Jogo
Compete, colide e acelera enquanto abres caminho numa volta ao mundo cheia de caos motorizado em DiRT Showdown! Atmosfera frenética, jogabilidade social, acessibilidade melhoradora, tudo numa dose de condução alucinante. Acelera a fundo e ganha a adoração dos fãs em eventos cheios de energia, realizados em locais icónicos. Habilidade e velocidade abrem o teu caminho até à vitória, e depois... começa de novo.
Usa o turbo para ultrapassares os rivais, liberta o teu piloto interior em acrobacias livres e leva o mais avançado motor de jogo ao limite, em eventos de destruição. DiRT Showdown é o jogo da Codemasters mais social de sempre: multijogador em ecrã dividido, corridas online para 8 jogadores, partidas rápidas online e localmente, desafios Showdown e integração com o YouTube. Obtém o teu bilhete para este mundo deslumbrante de corridas cheias de ação.
Características prinicpais:
Experimenta um novo mundo cheio de ação motorizada sem limites e sem regras
Acelera a fundo em locais icónicos, de Miami a Londres, passando por São Francisco, Tóquio e muitos mais
Deslumbra a multidão em eventos não sancionados, com a energia de um festival
Eventos com a temática Demolition Derby, alimentados pelo motor de dano em veículos mais avançado de sempre, oferecem o maior caos motorizado organizado
Tira umas "fitas" e ativa o nitro em eventos de corrida cheios de obstáculos e rampas
Exibe as tuas habilidades em arenas de condução livre criadas para a execução de truques e acrobacias
Compete contra os teus amigos para alcançares as finais "Showdown" em várias disciplinas
Entra em jogo ao volante graças aos controlos intuitivos
Mostra o teu valor em todas as condições atmosféricas: chuva, sol, nevoeiro e neve, de dia ou de noite, em frente a milhares de fãs entusiastas
Explosão multijogador: corridas online com 8 jogadores, diversão em ecrã dividido e mais de 10 tipos de evento diferentes
Envia Desafios Showdown aos teus amigos para que possas competir contra eles, mesmo quando não estiverem ambos online
Usa a câmara integrada "Crashback" para capturares os teus acidentes mais espetaculares e enviar as repetições diretamente para o YouTube
Requisitos do Sistema
Minimum:

OS: Windows Vista or Windows 7
Processor: AMD Athlon 64 x2 or Intel Pentium D @3.2Ghz
Memory: 2 GB RAM
Graphics: • Graphics: AMD HD2000 Series, Nvidia 8000 Series, Intel HD Graphics 2500, AMD Fusion A4
Supported Graphics Cards: AMD HD2000 Series, HD3000 Series, HD4000 Series, HD5000 Series, HD6000 Series, HD7000 Series; Nvidia GeForce 8000 Series, 9000 Series, GTX200 Series, GTX400 Series, GTX500 Series
DirectX®: 11
Hard Drive: 15 GB HD space
Sound: DirectX Compatible Sound Card
Other Requirements: Broadband Internet connection
Recommended for DX11:

OS: Windows Vista or Windows 7 64 bit
Processor: AMD Bulldozer or Intel Core i7
Memory: 4 GB RAM
Graphics: AMD HD5870 or Nvidia GeForce 470GTX
DirectX®: 11
Hard Drive:15 GB HD space
Sound: DirectX Compatible Sound Card
Other Requirements:Broadband Internet connection
© 2011 The Codemasters Software Company Limited ("Codemasters"). All rights reserved. "Codemasters"®, "EGO"®, the Codemasters logo and "DiRT"® are registered trademarks owned by Codemasters. "Showdown"™ is a trademark of Codemasters. All other copyrights or trademarks are the property of their respective owners and are being used under license. Developed and published by Codemasters.

Análises úteis de clientes