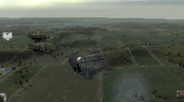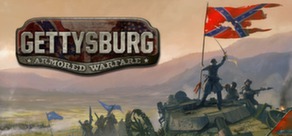 Command a Civil War army of both futuristic and period soldiers in this unique Real Time Strategy/3rd Person Shooter. Prepare for the Alternate American Civil War!
Releasedatum: 27 mrt 2012
HD-video bekijken
Info over het spel
De uitkomst van de Amerikaanse Burgeroorlog is in gevaar. Wapens, pantsers en machines zijn terug de tijd in gezonden. De strijdkrachten van de Confederatie proberen nu de Unie ten val te brengen en de geschiedenis te veranderen. Neem de controle over één van de partijen en bindt de strijd aan in grote gevechten online met unieke spelelementen van zowel real time strategy als third person shooter.
Pas je leger aan door het combineren van zowel futuristische als periodegebonden soldaten, tanks, boten, zeppelins en nog veel meer. Neem de controle over je leger door het gebruik van traditionele besturing van real time strategy. Neem daarna de controle over welke eenheid dan ook in het perspectief van de derde persoon voor de directe strijd. Gevechten met meerdere spelers op grote schaal, aanpasbare legers en meerdere speelmodi wachten op je.
Bereid je voor op de Alternatieve Amerikaanse Burgeroorlog…
BELANGRIJKSTE KENMERKEN:
64 spelers per server

4 maps (9 km x 9 km in grote)

Meer dan 1,000 bestuurbare eenheden tegelijk op het slagveld

Speel als Unie of Confederatie

14 eenheidstypes (infanterie, cavalerie, tanks, schepen, zeppelins en meer)

Blijvende punten/ervaringssysteem en het bijhouden van statistieken

Steam-prestaties

Legerbouwer met ondersteuning voor Steam Cloud voor het opslaan van je legers

Meerdere speelmodi met onder andere Army, Skirmish en Deathmatch

Geïntegreerde wereldeditor voor het creëren van je eigen slagvelden

Volledige toolset voor het creëren en delen van modificaties via Steam Workshop (Zal uitgebracht worden in de lente van 2012)
Systeemeisen
Minimum:


OS: Windows XP SP2 or SP3, Windows Vista, Windows 7

Processor: Dual core processor Intel Core 2 Duo @ 2.24GHz or equivalent

Memory: 2GB

Hard Disk Space: 6 GB

Video Card: 512MB (Nvidia GeoForce 8800 series or equivalent) DirectX 9.0c/Shader model 3.0 compatible (does not support integrated graphics card)

DirectX®: 9.0c

Sound: DirectX Compatible
Recommended:


OS: Windows XP SP2 or SP3, Windows Vista, Windows 7

Processor: Quad core processor

Memory: 4GB

Hard Disk Space: 6 GB

Video Card: 512MB (Nvidia GeoForce 8800 series or equivalent) DirectX 9.0c/Shader model 3.0 compatible (does not support integrated graphics card)

DirectX®: 9.0c

Sound: DirectX Compatible
Nuttige klantrecensies