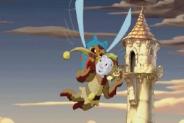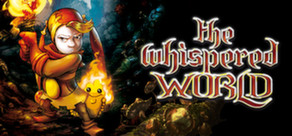 When the fate of the world must be decided, an unlikely hero is born! Defy the prophesy and experience an adventure like no other!
Data di rilascio: 23 Apr 2010
Guarda video HD
Informazioni sul gioco
Proprio quando il destino del mondo deve essere deciso, nasce un improbabile eroe!
L'avventura di Sadwick ha inizio nel momento in cui egli parte alla ricerca di spiegazioni circa gli incubi ricorrenti che gli impediscono di dormire. Nei suoi sogni, viene inseguito da un misterioso bulbo blu, mentre tutt'intorno il mondo collassa.
I suoi timori peggiori vengono confermati allorquando consulta Shana, l'anziana saggia. Costei, non solo profetizza la fine del mondo, ma predice anche che Sadwick sarà la CAUSA dell'apocalisse.
Contrasta la profezia e fruisci di un'avventura unica!
Key feature:
Risolvi enigmi misteriosi e puzzle impegnativi

Incontra un'incredibile schiera di meravigliosi personaggi in un mondo vasto e stupendo

Prova un'avventura punta e clicca massiva

Una storia indimenticabile ed epica
Requisiti di sistema
Sistema Operativo: Windows 7/Vista/XP/2000

CPU: 2.0 GHz

RAM: 1 GB

Grafica: Scheda video 256 MB, con supporto DirectX 9.0

DirectX®: DirectX 9.0

Hard Disk: 3 GB di spazio libero
© 2009 Daedalic Entertainment GmbH. The Whispered World, the The Whispered World logo and the Daedalic logo are trademarks of Daedalic Entertainment GmbH.
All rights reserved.
Recensioni utili dai clienti