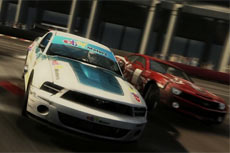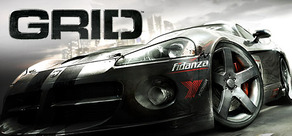 살아 숨 쉬는 놀라운 모터 스포츠의 세계를 발견해보세요! 강력한 레이싱카로 샌프란시스코의 상징적인 거리를 지나며, 전설적인 르망24시에 도전부터, 요코하마항에서 드리프트까지 모든 것이 가능합니다. 통쾌한 레이싱카 운전석에 올라타 지금까지 체험 못하셨던 난폭하면서도 화려한 레이싱을 만끽해보세요! 끊임없는 웅대한 레이싱의 세계가 포함되어 있습니다. 고출력 차 레이싱, 드리프트 레이싱, 디트로이트 서킷 레이싱, 센프란시스코, 밀란, 도쿄, 요코하마, 스파, 르망과 기타등등... 섬세한 타격 효과가 차량과 주변 환경에 연출됩니다. 열망이 넘치는 차량과 트랙이 준비 돼 있습니다.
출시 날짜: 2008년 6월 4일
HD 비디오 보기
게임 정보
살아 숨 쉬는 놀라운 모터 스포츠의 세계를 발견해보세요! 강력한 레이싱카로 샌프란시스코의 상징적인 거리를 지나며, 전설적인 르망24시에 도전부터, 요코하마항에서 드리프트까지 모든 것이 가능합니다. 통쾌한 레이싱카 운전석에 올라타 지금까지 체험 못하셨던 난폭하면서도 화려한 레이싱을 만끽해보세요!
끊임없는 웅대한 레이싱의 세계가 포함되어 있습니다. 고출력 차 레이싱, 드리프트 레이싱, 디트로이트 서킷 레이싱, 센프란시스코, 밀란, 도쿄, 요코하마, 스파, 르망과 기타등등...

섬세한 타격 효과가 차량과 주변 환경에 연출됩니다. 열망이 넘치는 차량과 트랙이 준비 돼 있습니다.

화려한 비주얼 효과와 접근 쉬운 핸들링 시스템.

Colin McRae™ DiRT™ 에서 사용한 신세대 물리 엔진을 적용하였습니다. EGO는 예전 엔진들에 비해 AI, 효과, 그리드 팩까지 월등합니다.
시스템 요구 사항
OS: Windows Vista/XP

Processor: Athlon-64, Pentium 4 3.0GHz

Memory: 1GB RAM

Graphics: ATI Radeon X1300, NVIDIA GeForce 6800

DirectX Version: 9

Hard Drive: 12.5GB Hard drive space
© 2007 The Codemasters Software Company Limited ("Codemasters"). All rights reserved. "Codemasters"® is a registered trademark owned by Codemasters. "GRID"® and the Codemasters logo are trademarks of Codemasters. All other copyrights or trademarks are the property of their respective owners and are being used under license. This game is NOT licensed by or associated with the FIA or any related company. Developed and published by Codemasters.
유용한 고객 평가