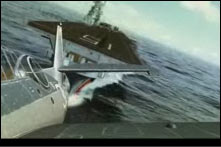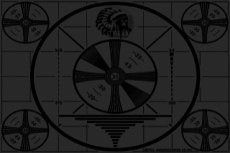 On December 7, 1941, a major part of the U.S. Pacific navy stationed at Pearl Harbor was assaulted by Japanese planes. Japanese fighters were destroying American aircraft on land and in the air, without giving them a chance for a counterattack. The furious battle of Pearl Harbor became the first in the sequence of gory sea combats.
Utgivningsdatum: 29 Sep 2006
Titta på alla 2 trailers
Paket som innehåller detta spel
Köp Pacific Storm Pack
Innehåller 2 saker: Pacific Storm, Pacific Storm Allies
Om spelet
Den 7 december 1941 anfölls en stor del av den amerikanska stillahavsflottan i Pearl Harbor av japanska plan. Jaktplanen förstörde amerikanska flygplan på land och i luften utan att de hade möjlighet till motangrepp. Den våldsamma attacken på Pearl Harbor blev den första i en rad blodiga strider.Nu kan du delta i alla större strider i Stilla havet under andra världskriget. Pacific Storm är en blandning av realtidsstrategispel, krigsspel och simuleringsspel. Alla stora och viktiga sjöstrider under andra världskriget som ägde rum i Stilla havet finns med och du kan spela antingen för USA eller Japan.Ta vara på resurser (pengar, järn- och nickelmalm, bauxit och olja), träna olika enheter och ge igen! Sänk dem!
Uppslukande action från andra världskriget med strider i Stilla havet, både i form av ett strategiskt kartläge och ett taktiskt slagfältsläge.

Klassiska RTS-inslag som teknikutveckling och utsättning av enheter kombinerat med spelarkontrollerad stridsaction som är så spännande att knogarna vitnar.

Stor variation av historiskt inspirerade enheter med fokus på båtar och plan, bland annat bombplan, jaktplan, slagskepp, hangarfartyg och andra stridskrafter i den japanska och den amerikanska stillahavsflottan.

Flerspelarspel via LAN med funktioner för både actionspel och taktiskt spel.

Snyggt renderade miljöer och vattenmassor ger fantastiska actionbakgrunder både i luften och på land.
Join us on facebook
Systemkrav
Operativsystem: Windows® Vista/XP/2000

Processor: 1,7 GHz

Minne: 512 MB RAM

Grafik: DirectX-kompatibelt 128 MB grafikkort

DirectX-version: DirectX® 9.0c eller senare

Ljud: 100 % DirectX 9.0c-kompatibelt ljudkort

Hårddisk: 2 GB ledigt hårddiskutrymme
©2014 Buka Limited All rights reserved. Pacific Storm is a trademark of Buka Limited and Lesta All rights reserved. All other trademarks and copyrights are the properties of their respective owners.
Hjälpsamma kundrecensioner
81 av 90 personer (90%) fann denna recension hjälpsam
582 produkter på kontot
60 recensioner
I really don't understand why this game was not more popular when it came out. This game has more unique aspects and additions to what is losely a grand strategy RTS then any game i can think of. It's a dated game, very dated...but it's a risk sized grand strategy map, where you deal with battles on a RTS scale, with very realistic combat, nice graphics and the ability to take personal control of the units. This makes it sort of a grand strategy/RTS/Plane&ShipSim all in one. Seriously...why the hell did i not know about this game earlier?
19 av 77 personer (25%) fann denna recension hjälpsam
439 produkter på kontot
28 recensioner
I played this game before Steam started tracking gameplay hours. Rest assured, I gave it its second, third, and fourth chances. I can safely say that this game is a piece. Of. ♥♥♥♥.

Buy this only if you want to hear the words "FIYYUUH" over and over and over and over and over again.
Priser