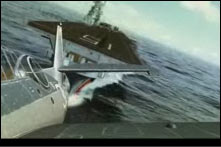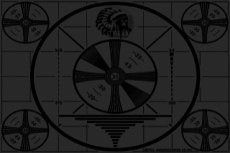 On December 7, 1941, a major part of the U.S. Pacific navy stationed at Pearl Harbor was assaulted by Japanese planes. Japanese fighters were destroying American aircraft on land and in the air, without giving them a chance for a counterattack. The furious battle of Pearl Harbor became the first in the sequence of gory sea combats.
Date de parution: 29 sept 2006
Regarder les 2 vidéos
Acheter Pacific Storm
PROMO DE LA SEMAINE ! L'offre prend fin le 22 septembre
Packages qui comprennent ce jeu
Acheter Pacific Storm Pack
Inclut les 2 articles suivants : Pacific Storm, Pacific Storm Allies
PROMO DE LA SEMAINE ! L'offre prend fin le 22 septembre
À propos du jeu
Le 7 décembre 1941, la flotte américaine stationnée à Pearl Harbor est attaquée par l'aviation japonaise.Prenez part aux combats du Pacifique de la deuxième guerre mondiale avec ce simulateur. Vous pouvez choisir votre camp : États-Unis ou Japon.Récoltez les principales ressources (argent, fer, nickel, bauxite et pétrole), formez les troupes et partez à l'assaut. Coulez-les tous !
Plongez au cœur de l'action de la deuxième guerre mondiale et dirigez les aspects stratégiques et tactiques des combats

Les éléments classiques des jeux de stratégie de temps réel sont mêlés à l'action pure

Unités navales et aériennes recréées avec une précision historique.

Jeu multijoueur en réseau

Décors somptueux pour de l'action dans les airs, sur la mer ou sur la terre.
Join us on facebook
Configuration requise
Système d'exploitation : Windows® Vista/XP/2000

Processeur : 1.7 GHz Processeur

Mémoire : 512 Mo de RAM

Graphismes : Carte graphique de 128 Mo compatible DirectX

Version DirectX : DirectX® 9.0c

Son : Carte son 100% compatible DirectX 9.0c

Disque dur : 2 Go d'espace disque disponible
©2014 Buka Limited All rights reserved. Pacific Storm is a trademark of Buka Limited and Lesta All rights reserved. All other trademarks and copyrights are the properties of their respective owners.
Évaluations intéressantes des utilisateurs
91 personne(s) sur 101 (90%) ont trouvé cette évaluation utile
I really don't understand why this game was not more popular when it came out. This game has more unique aspects and additions to what is losely a grand strategy RTS then any game i can think of. It's a dated game, very dated...but it's a risk sized grand strategy map, where you deal with battles on a RTS scale, with very realistic combat, nice graphics and the ability to take personal control of the units. This makes it sort of a grand strategy/RTS/Plane&ShipSim all in one. Seriously...why the hell did i not know about this game earlier?
22 personne(s) sur 91 (24%) ont trouvé cette évaluation utile
I played this game before Steam started tracking gameplay hours. Rest assured, I gave it its second, third, and fourth chances. I can safely say that this game is a piece. Of. ♥♥♥♥.

Buy this only if you want to hear the words "FIYYUUH" over and over and over and over and over again.
Récompenses