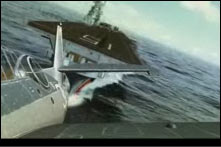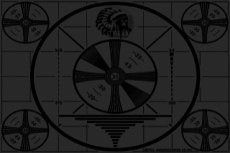 On December 7, 1941, a major part of the U.S. Pacific navy stationed at Pearl Harbor was assaulted by Japanese planes. Japanese fighters were destroying American aircraft on land and in the air, without giving them a chance for a counterattack. The furious battle of Pearl Harbor became the first in the sequence of gory sea combats.
Releasedatum: 29 sep 2006
Alle 2 trailers bekijken
This product does not have support for your local language. Please review the supported language list below before purchasing
Pakketten die deze game bevatten
Pacific Storm Pack kopen
Bevat 2 items: Pacific Storm, Pacific Storm Allies
28 februari 2014
Fix notes 28.02.2014 — Languages added:
Russian
Spanish
Japanese
Czech
6 opmerkingen
Meer informatie
Info over het spel
Op 7 december 1941 werd een groot deel van de Amerikaans Pacifische marine aangevallen door Japanse vliegtuigen. Japanse vechters waren Amerikaanse toestellen aan het vernietigen, zonder hen de kans te geven om een tegenaanval uit te kunnen voeren. De felle strijd van Pearl Harbor werd de eerste in de reeks van bloederige zeegevechten.
Nu kun je deelnemen aan alle grote Pacifische gevechten van de Tweede Wereldoorlog. Pacific Storm is een mix van Real-Time Strategy, war-game en simulatie. Alle grote en belangrijke zeegevechten uit de Tweede Wereldoorlog die plaats namen in de Pacifische Oceaan zijn te vinden, en je kunt of voor de VS of voor Japan spelen.
Mijn de hulpbronnen (geld, ijzer en nikkelerts, bauxiet en olie), train verschillende eenheden en neem wraak! Zink ze allemaal!
Ga de WOII actie tegemoet in het Pacifische gevechtsgebied, zichtbaar als zowel een strategische kaart als in een tactische slagveldsmodus

Klassieke RTS elementen zoals technologisch onderzoek, eenheidsontwikkeling en opstellen gecombineerd met meeslepende en intense door de speler bestuurde gevechtsactie

Enorm groot assortiment aan historisch geïnspireerde eenheden gefocust op lucht- en landeenheden, waaronder bommenwerpers, jachtvliegtuigen, gevechtsschepen, vliegdekschepen en andere wapens uit het arsenaal van de Japanse en Amerikaanse vloten.

Multiplay LAN gameplay ondersteunt zowel actie als tactisch spel

Prachtig gemaakte landschappen en watermassa's bieden een adembenemende omgeving voor zowel lucht- als grondactie
Join us on facebook
Systeemeisen
Besturingssysteem: Windows® Vista/XP/2000

Processor: 1.7 GHz Processor

Geheugen: 512 MB RAM

Grafische kaart: DirectX compatibele 128 MB grafische kaart

DirectX-versie: DirectX® 9.0c of hoger

Geluidskaart: 100% DirectX 9.0c compatibele geluidskaart

Harde schijf: 2 GB aan beschikbare harde schijfruimte
©2014 Buka Limited All rights reserved. Pacific Storm is a trademark of Buka Limited and Lesta All rights reserved. All other trademarks and copyrights are the properties of their respective owners.
Nuttige klantrecensies
81 van de 90 mensen (90%) vonden deze recensie nuttig
582 producten op account
60 recensies
I really don't understand why this game was not more popular when it came out. This game has more unique aspects and additions to what is losely a grand strategy RTS then any game i can think of. It's a dated game, very dated...but it's a risk sized grand strategy map, where you deal with battles on a RTS scale, with very realistic combat, nice graphics and the ability to take personal control of the units. This makes it sort of a grand strategy/RTS/Plane&ShipSim all in one. Seriously...why the hell did i not know about this game earlier?
19 van de 77 mensen (25%) vonden deze recensie nuttig
436 producten op account
28 recensies
I played this game before Steam started tracking gameplay hours. Rest assured, I gave it its second, third, and fourth chances. I can safely say that this game is a piece. Of. ♥♥♥♥.

Buy this only if you want to hear the words "FIYYUUH" over and over and over and over and over again.
Prijzen